When talking about mythical creatures, kids and adults will rarely forget unicorns. It's no surprise saying so since these mythological horned horses captivated the hearts of many, regardless of age. Hence, many items incorporate unicorn themes to appeal to the general public. From rainbow-colored and horned headbands to stuffed unicorns, unicorns have no doubt taken over the world by storm. In some parts of the world, there's even a unicorn flavored-ice cream! Aside from these, the unicorn concept has also reached the side of indoor activities. For example, a Unicorn Coloring Book allows people to embark on a coloring adventure with their mythical one-horned friend. A magnificent experience, isn't it?
If you're part of the big unicorn fanbase, you'll love The Coloring Kingdom's collection of Unicorn Coloring Book. Unicorns are fantastic creatures to color in, so take your time scrolling over the entire compilation until you see which one fits your style!
Unicorn Coloring & Activity Book
Majestic and fun-filled, this coloring book offers more than just coloring pages to keep your child busy. It uses different unicorn designs, making this book great for mythical creatures or unicorns fans. Aside from the illustrations, there are also other activity sheets for kids to enjoy, such as tracing pages, dot-to-dot exercises, copy grids, and mazes.
Unicorns Coloring Book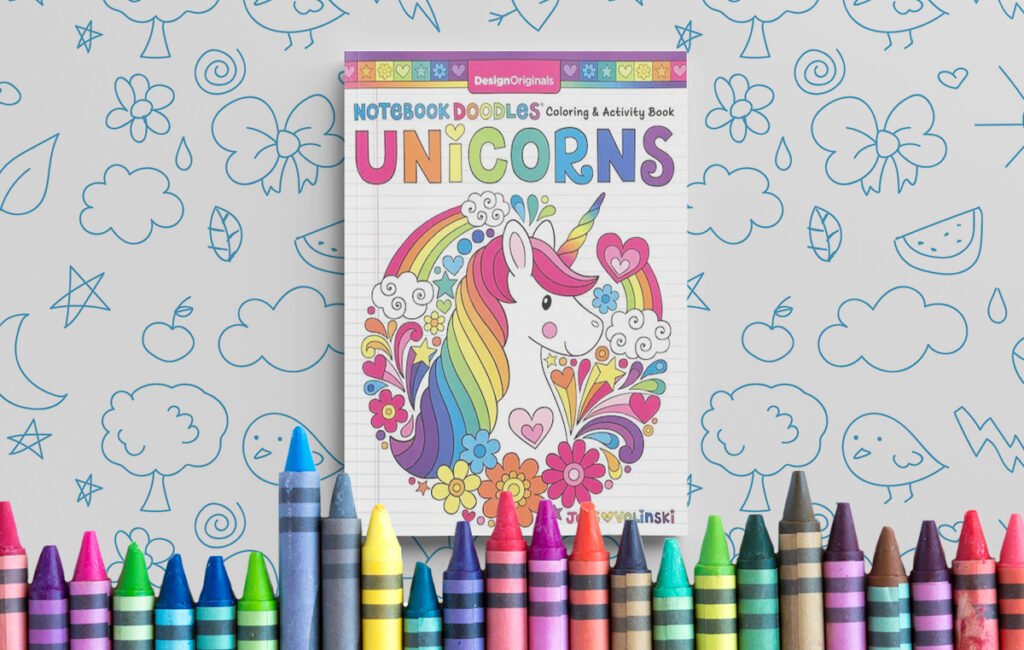 Let your imagination take you to places you've never been and watch each unicorn illustration turn into reality! With 32 black and white coloring pages to cover, along with inspiring quotes to remember, the designs and drawings will give you hours of fun and delight. There are also colored examples, tips, and suggestions you'll find valuable along the way, especially if you're a unicorn fan who's thinking of coloring as a hobby!
Beautiful Unicorn Coloring Book
Here's a coloring book that will feed your love for unicorns! It's a lovely publication that's adorable and full of charm, filled with unicorn designs and scenarios that will ignite your imagination. From floral horns to unicorns galloping on the field, there's so much you can cover in one sitting. Check it out now!
Unicorn Activity Book For Kids 4-8
A mythical world awaits your little unicorn fan as they open this digital book and meet other creatures they'll love! It's an activity book that includes coloring pages, mazes, word search, and more. The unicorn theme is visually appealing, especially for toddlers, preschoolers, and anyone in the age 4-8 bracket. Moreover, it's an excellent gift idea for any occasion!
Printable Unicorn Book for Kids
Enjoy hours of entertainment, learning, and delight with this downloadable activity book! It showcases coloring pages using the unicorn concept, helping kids of all ages step out of their comfort zone and let their imagination shine. Download and print a copy today, then gather their favorite coloring set while you guide them through each page!
Unicorn Printable Book for Kids
Nothing's better than fulfilling a page of a unicorn coloring book after finishing your school work! This coloring book is worth mentioning, containing 20 high-quality drawings and positive affirmations. It's the perfect gift for kids or teens who fancy unicorn-themed items or for parents looking for an activity their kids will enjoy aside from their electronic devices.
Unicorn Coloring Book
See how far your imagination can take you with this coloring book! The illustration inside this publication showcases the unicorn theme, a versatile concept giving you ample freedom to make color combinations based on your preference. Do you know what makes this book even better? It's available in digital format, allowing you to print as many as you like!
Children's Unicorn Coloring Book
Join your child's search for unicorns by gifting them this coloring book! It's a digital product with 50 pages to cover, something you can print several times if your little unicorn fan wants you to do so. There are also additional pages with nothing written on them, perfect if they wish to draw a unicorn on their own!
Unicorns and Dragons Fantasy Book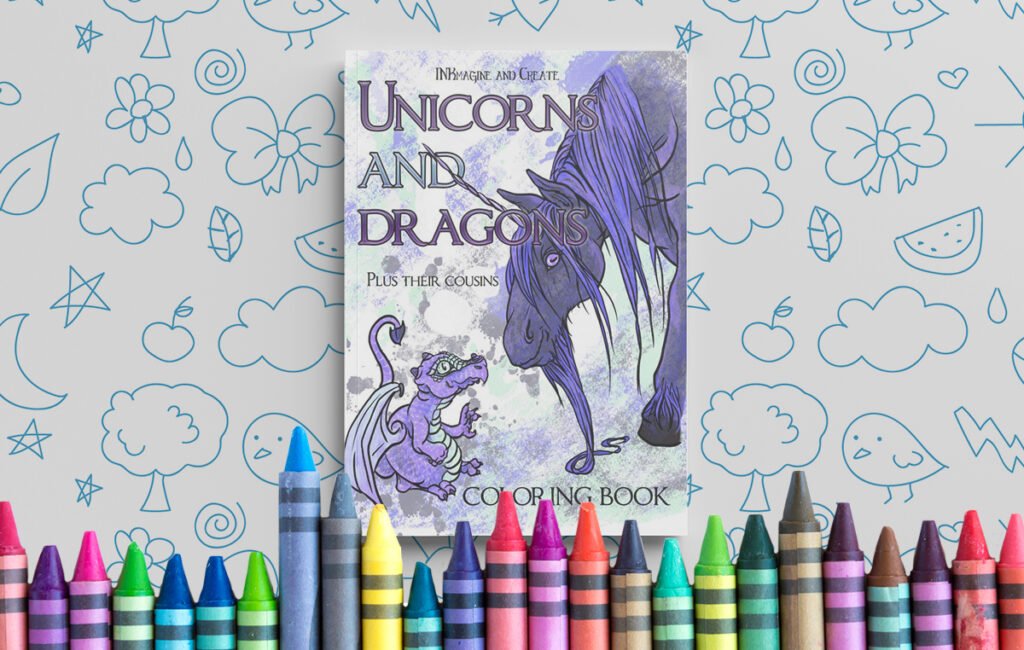 Are you looking for a coloring book that dives into a fantasy realm? Here's what you need! It's a publication featuring mythological creatures such as unicorns and dragons. The illustrations in this book suit all ages, making it an excellent start for anyone searching for a new hobby. Quick! Get ready to fly with these incredible beings!
Digital Download Unicorn Book
Achieve your unicorn dreams with this coloring book! It offers 40 pages of unicorn-themed images, perfect for unicorn fans of all ages and any coloring enthusiast looking for a new publication to color. Although most unicorns are white, it's up to you to color them blue, red, or any color in the rainbow! If you have additional coloring materials, why not add glitter to yield sparkling results?
My Happy Unicorn Book
Fairytales and bedtime stories usually mention unicorns in enchanted forests, flowery meadows, and over the clouds. You don't have to visit these places to find a unicorn! Why? This coloring book brings your favorite mythological creature right in front of you! With 40 unicorn-themed pages, you'll find it fun and delightful to meet different unicorns and even make them the color you envision them to look!
Unicorn Book 

For Kids Ages 4-8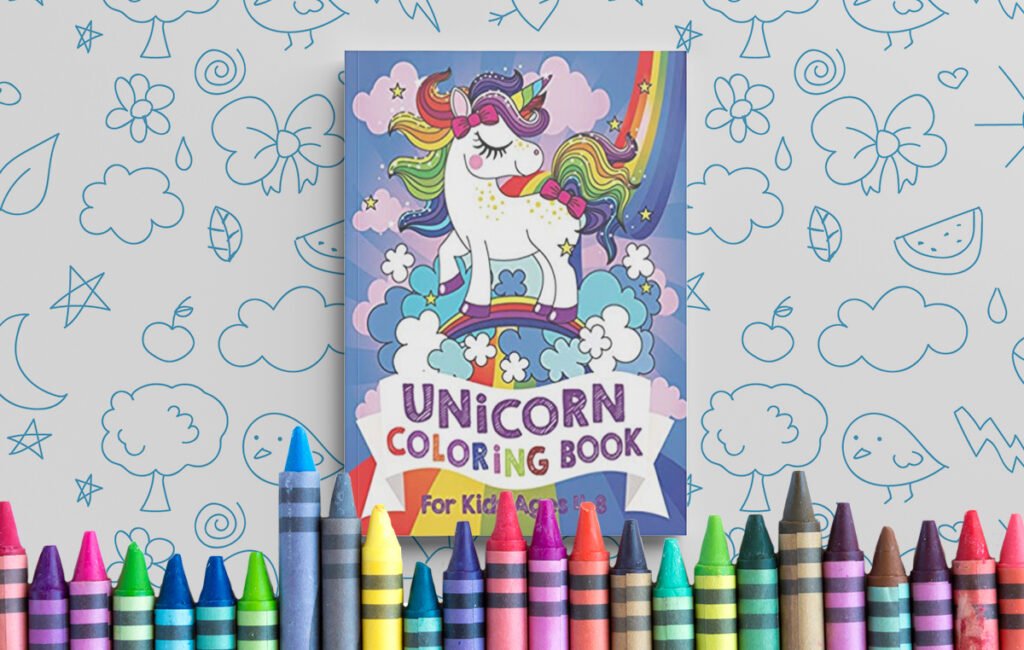 Have masterpieces to hang on the wall or the fridge once your little artist brings the unicorns in this coloring book to life! There are 50 individual designs to color, featuring adorable unicorns on detailed backgrounds. It's a coloring book excellent for ages 4 to 8 years, keeping your little ones busy as you perform your daily tasks or during road trips. Grab a copy now!
Unicorns, Rainbows, Mermaids, and More Book for Kids
If your child loves unicorns and many other mythical creatures, it's time to get their little hands in this coloring book! Aside from unicorns, there are also rainbow, fairies, and mermaid illustrations inside for your child to enjoy whenever they want. It's a book made to unleash your kid's creativity and encourage them to use their imagination as they fill each page with color. Plus, it's also an incredible gift idea for the holiday season!
Scratch and Sparkle Unicorns Activity Book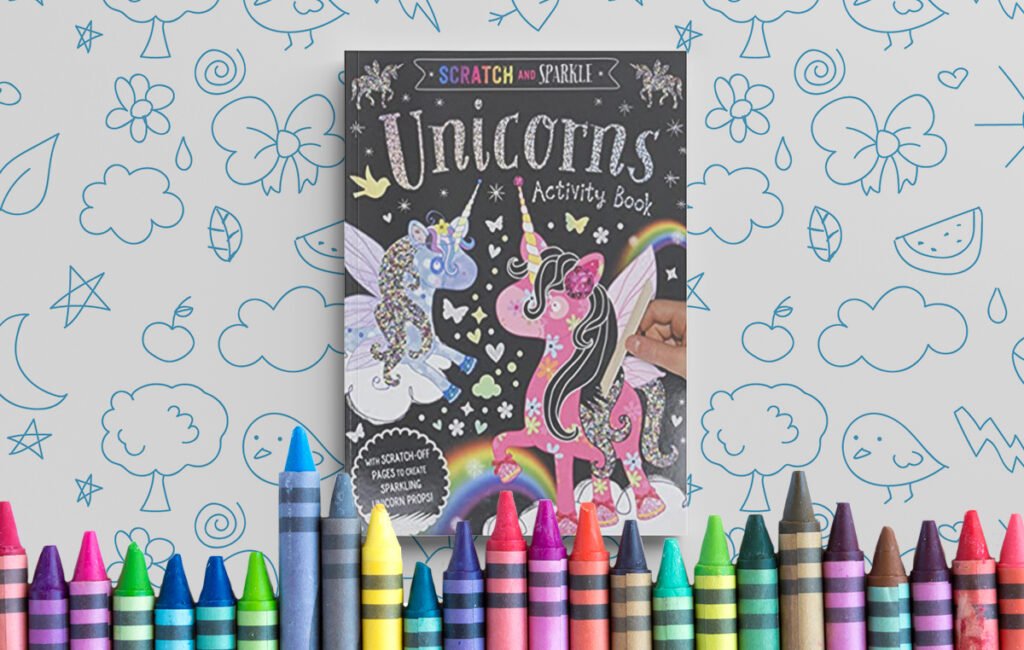 Play with dazzling unicorns in this activity book! It's a publication filled with engaging activities such as coloring pages, puzzle games, mazes, and more! It's also a fantastic boredom buster, especially when going on an out-of-town vacation, road trip, or just waiting for the afternoon rain to stop. Do you want to know what makes it even better? It has scratch-off pages, allowing you to uncover dazzling unicorn horns, magic wands, and more!
Unicorns Coloring Book for Girls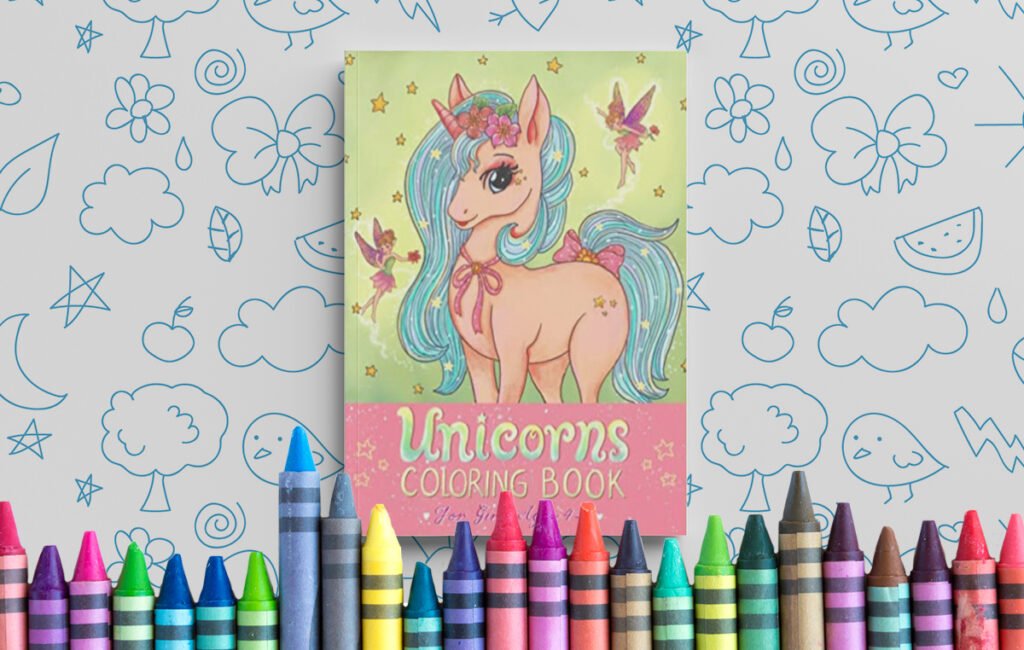 Don't you just like the beauty that this coloring book's cover radiates? It's a publication with 27 coloring pages about the world of unicorns and how they behave in their realm. The illustrations are well-designed and appealing to ages 4 to 8, perfect for their little hands to color. Let this coloring book take your kid in a colorful world welcomed by their favorite mythical creature!
My First Big Book of Unicorns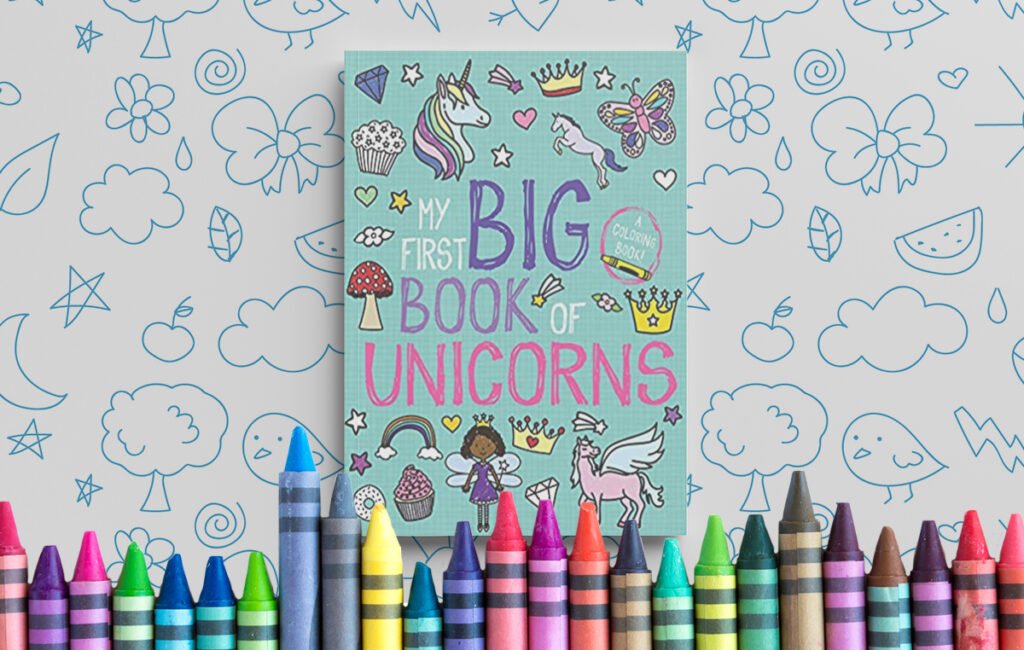 Consider getting a copy of this publication, a coloring book that deserves a spot on your little one's art library! It shows unicorn-themed coloring pages, appealing artworks that are eye-catching, especially for unicorn fans. This coloring book encourages your budding artist to use their imagination to bring each unicorn to life while keeping the colors within the chunky black lines.
Unicorn Kitty Book
Unicorns aren't always in the form of horses or goats. For example, this coloring book shows unicorn kitties in their domain! Yes, you saw and read that right! It's a cat with a single horn on its forehead! The unique and adorable features of the unicorn kitties in this book will make your little one see more and spend a long time filling the pages with the colors they like. Joy overload!
Unicorn, Mermaid, and Princess Book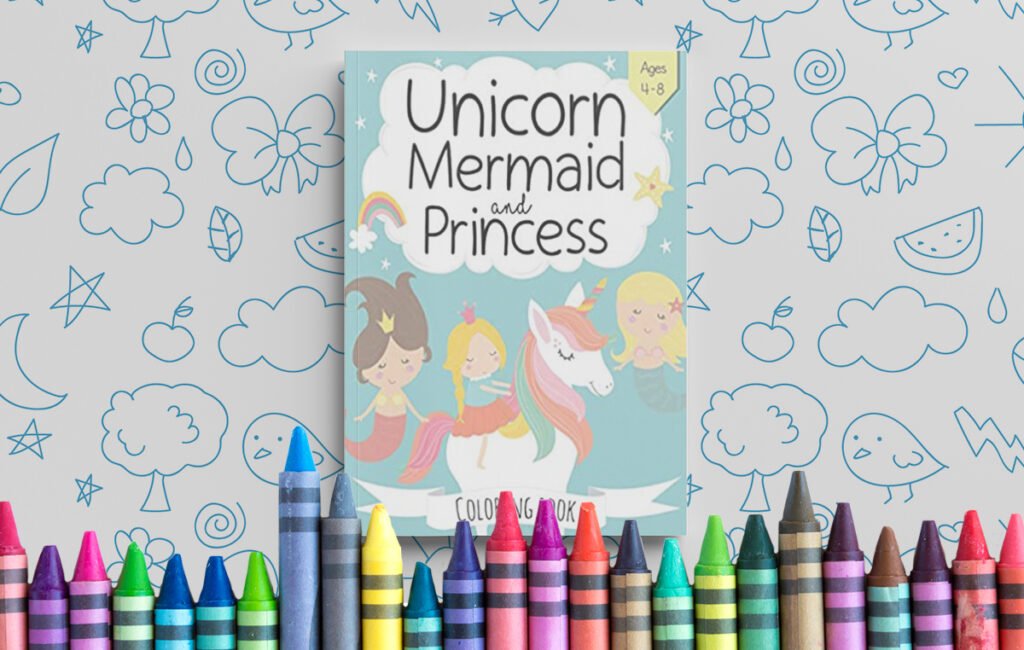 Does your kid like unicorns, mermaids, or princesses? If that's one, two, or three yeses, you just found something worth the click! What is it? It's a coloring book with illustrations of unicorns, mermaids, and princesses! It's an adorable compilation of coloring pages with a healthy dose of sparkles and delight, designed to match the coloring ability of kids 4 to 8 years old. With not too complex images, your kid will love each page!
Unicorn Book for Girls 4-8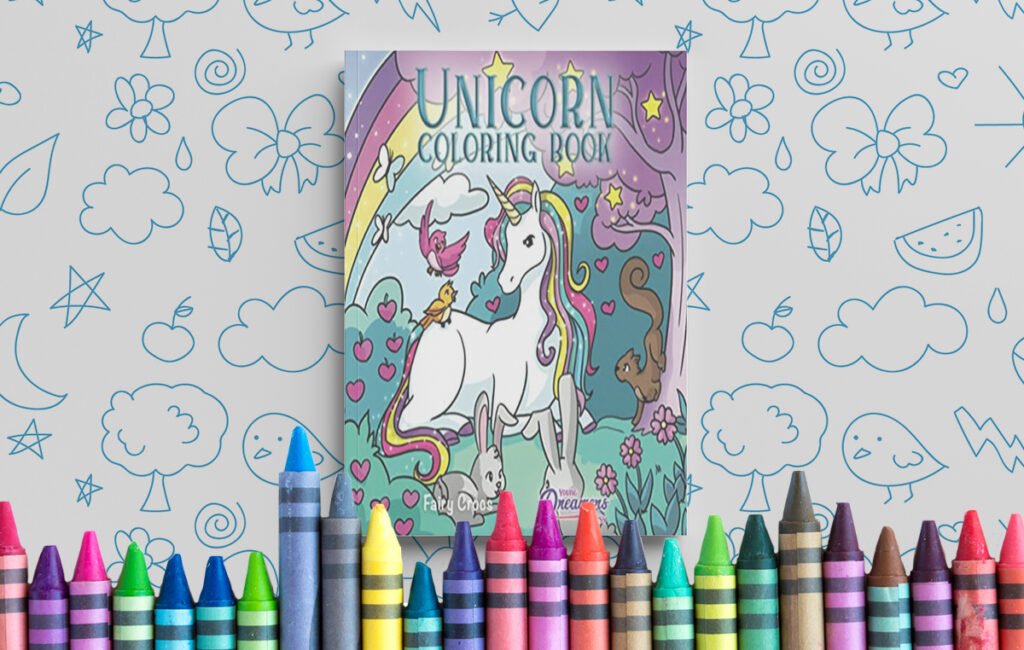 Want to keep off boredom on a rainy afternoon? This unicorn coloring book can be your savior. The publication offers stimulating coloring designs that will delight any little unicorn lover. The illustration ranges from unicorns with their fairy friends to lovely families out the field. Moreover, there are entertaining scenes that will spark your kid's imagination, making their thoughts wander on the land of unicorns!
Your Very Favorite Unicorn Book for Kids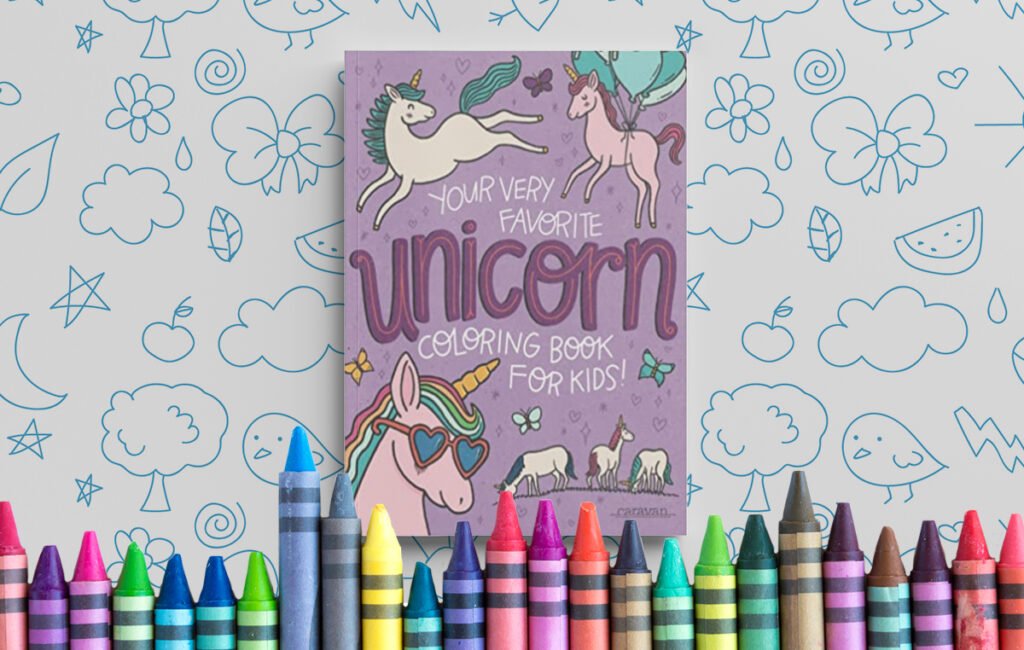 What can be a better way to encourage the creativity of any little unicorn lover than giving them this coloring book! It features 37 single-sided illustrations and scenes of unicorns which you can easily cut out for display. Whether you decide to hang it on the fridge or frame it, nothing can stop these unicorns from charming any onlooker!
Unicorn Coloring Book Conclusion
Enjoy a ride to the world of mythical creatures with a Unicorn Coloring Book! Our collection allows you to bring unicorns to life by getting a book and coloring its illustration, one image at a time. Have fun adding sparkling color combinations to the bodies, especially the horns of each unicorn, letting your creativity take over the process!
We also have a collection of Brazil coloring that you can check if you are looking for other coloring pages or books to try.