If you're ready to explore the world, it's great to add Brazil to your list of places to visit! The exquisite landscapes, incredible wildlife, and unique culture are among the many things that make Brazil famous. From tropical beaches to colorful carnivals, Brazil offers tourists multiple reasons to choose it as their next travel destination. However, not everyone has the opportunity to cross the globe to pay a visit to this vibrant paradise. Don't worry! You can still enjoy the beauty of Brazil through Brazil Coloring pages, activity sheets, and books! Your creativity will shine with these publications, allowing your mind to wander to Brazil, even just within the comforts of your home.
Prepare to be ecstatic because the Coloring Kingdom arranged a collection of Brazil coloring books and coloring pages for you and your family to fill in! Hours of fun and entertainment await with a click on the download button. Check it out now!
My Coloring Book About Brazil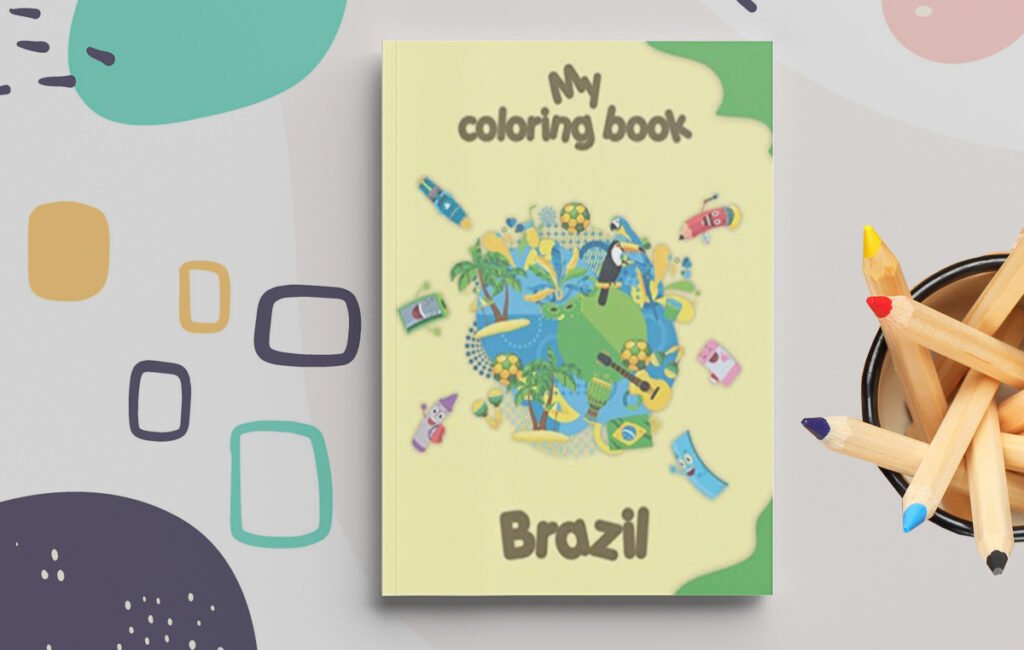 Encouraging your kid's creativity doesn't have to be intimidating, especially for parents with young children! That's why this coloring book exists! You don't have to know much about Brazil because this publication brings you any Brazil-related stuff in the form of illustrations. You'll love the animals, landscapes, or characters illustrated on each page, and you can even hang your masterpieces once finished!
Brazil and the Rainforest Adult Coloring Book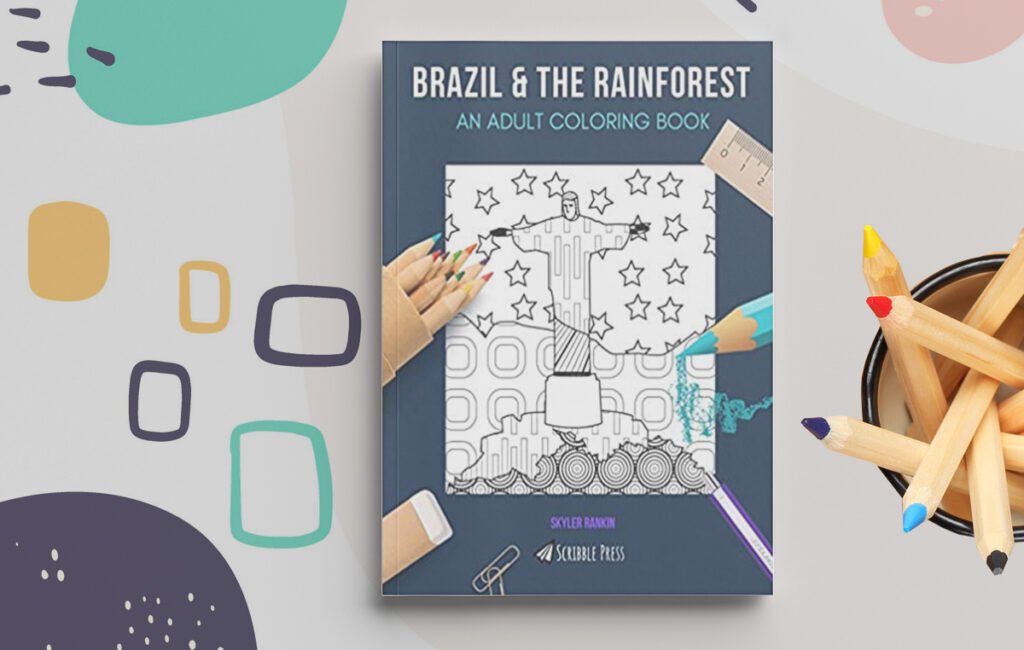 Coloring books play a significant role in stimulating a child's creativity, improving their color recognition, and strengthening their grip. However, these publications are not limited to kids because adults find them valuable too! For example, this adult coloring book provides coloring patterns featuring Brazil and its rainforest. What makes this helpful? Filling the illustrations with colors gives hours of relaxation and stress relief after an exhausting week of work!
Brazil's Coloring Book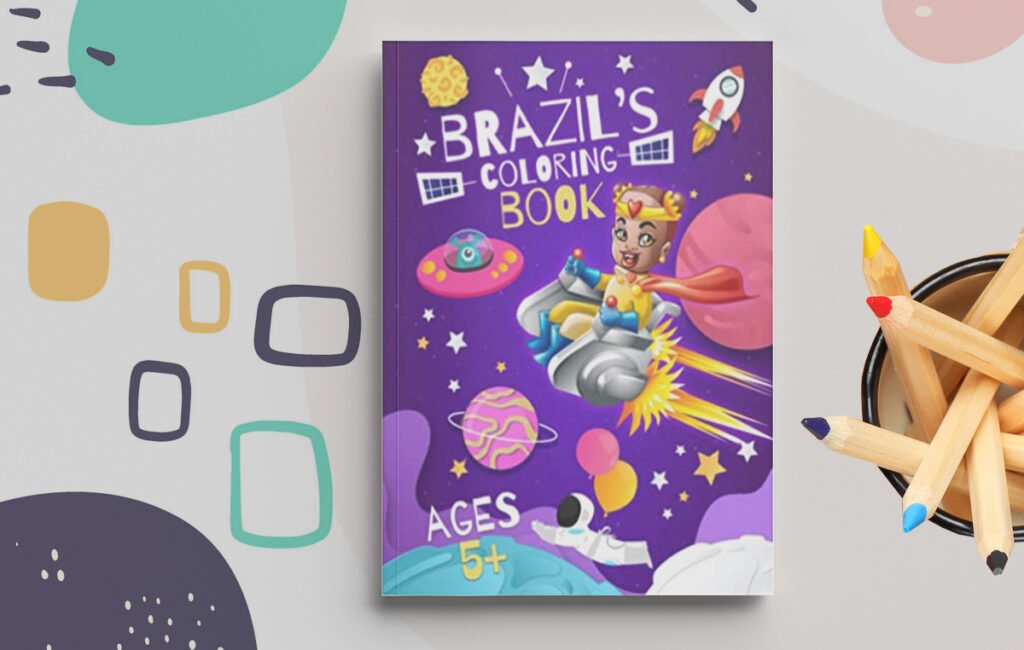 Bring your artistic side under the spotlight with this coloring book! Featuring a superhero girl in a wheelchair, you can use this compilation of coloring pages as a way to unleash your or your kid's creativity. Aside from a coloring book's usual features, what makes this publication unique is the main character, Brazil. She did not allow her special needs to stop her from becoming a hero. Inspiring, right?
Wild Animals Of Brazil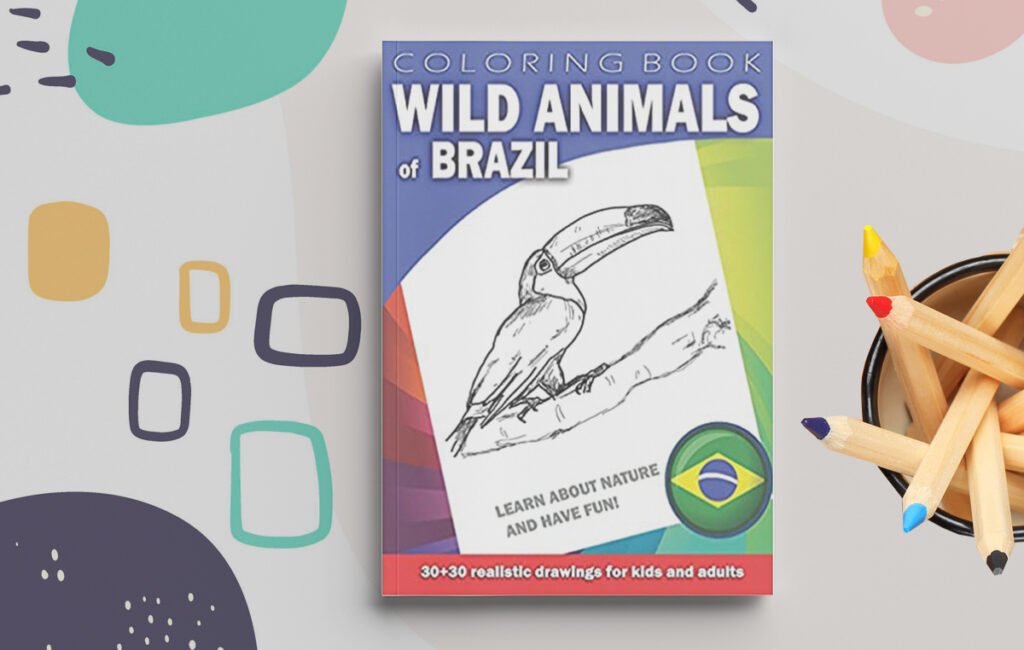 For coloring enthusiasts and animal lovers, this coloring book is a keeper. Why? It features real-life animals with no exaggerations, allowing you to appreciate the rawness of nature and the animals living in it. It mainly displays wild animals of Brazil with fascinating facts you'll love to remember, such as life expectancy, lifestyle, and diet. The details vary from big to small, so feel free to choose different coloring utensils if you feel like doing so.
Brazil Book for Kids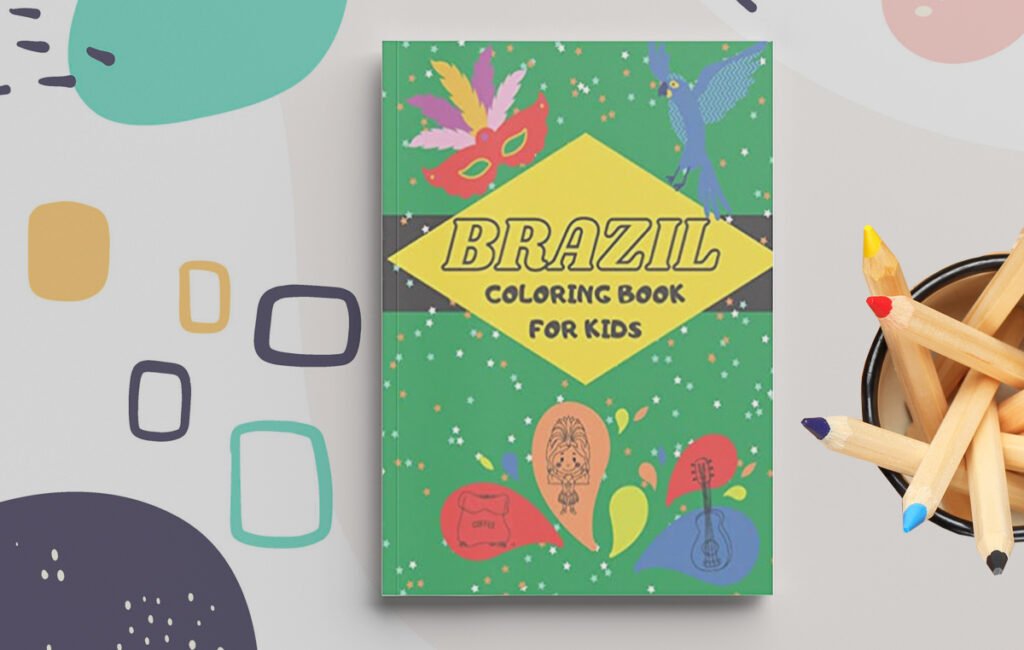 Most of us enjoyed coloring when we were young! Hence, it's natural for us to think of coloring books as gifts for any beloved young one! If you're searching for one, you're in the right place. This coloring book provides illustrations related to the scenic country, Brazil. Aside from the fun brought by coloring, it's also a book that will help your kid learn about the country and its culture!
Brazil & Bucket List Coloring Book for Adults
Haven't ticked off Brazil on your travel bucket list? While scheduling your flight to Brazil, why not grab a copy of this coloring book? It's perfect for relaxing and relieving stress in the comforts of your cozy home, even without booking a ticket to Brazil! The coloring patterns provide enough difficulty for adults, so give this book a try to experience its benefits!
Brazil Coloring Worksheets for Kids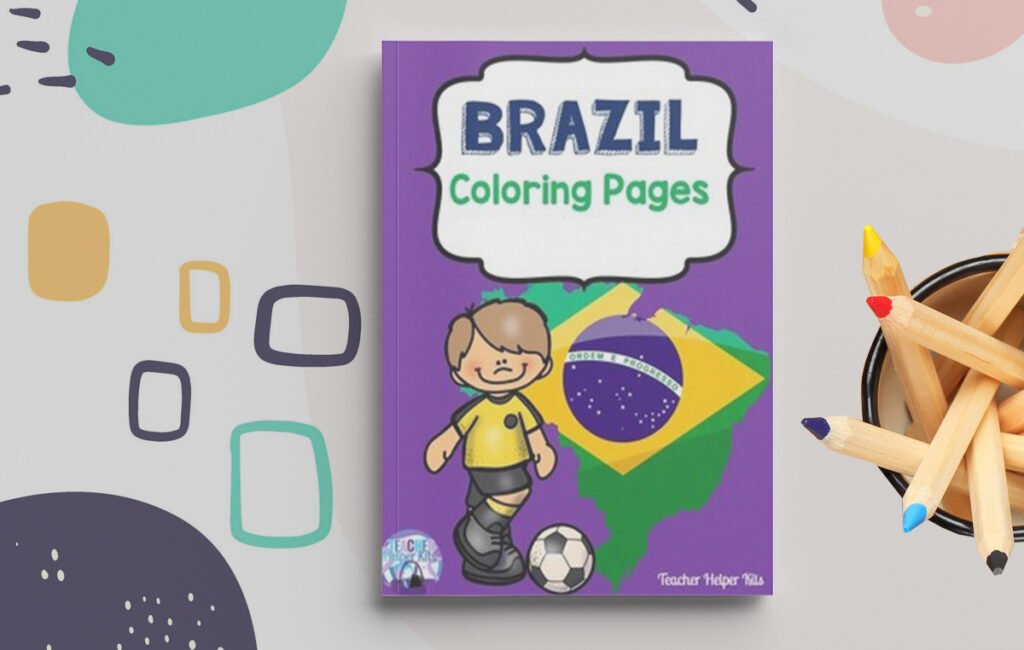 Great for preschoolers up to second graders, this coloring book will motivate little ones to use their imagination to bring each illustration to life! Starring Brazil and its wonders, this publication aim to improve a child's color recognition, strengthen their grip and motor skills, and heighten their creativity. It's great for rainy afternoons, leisure time, and even just when your child wants something to color!
Brazil Adult Coloring Book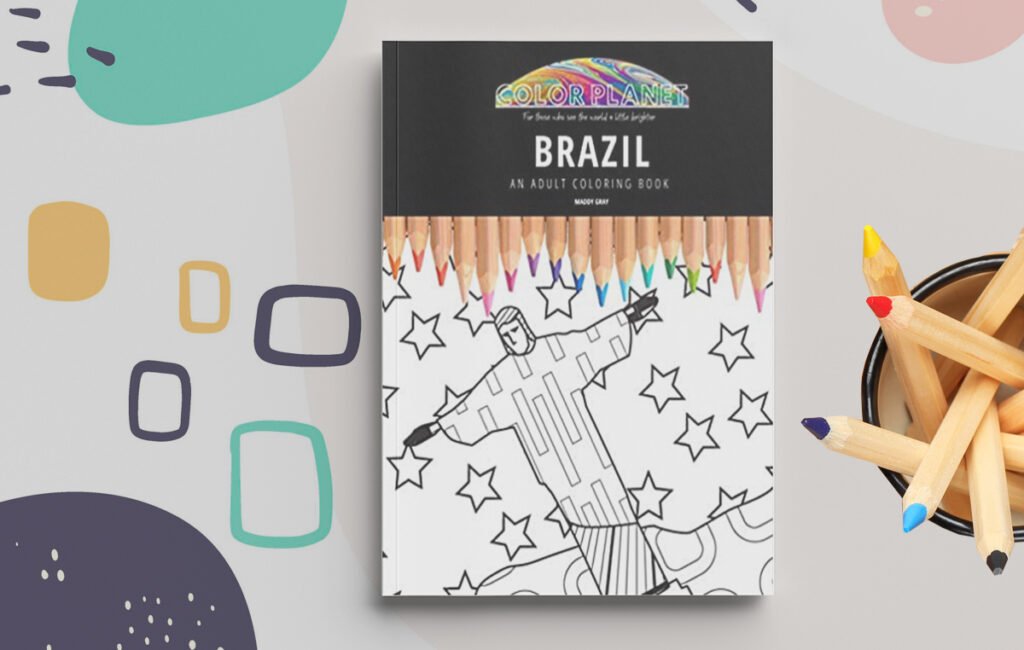 Destress and unwind with this adult coloring book! This delightful publication showcases the beauty of Brazil through patterns and design. There are two copies for each image, giving you two chances to color or form combinations as you like. If you're looking for an indoor activity to enjoy alone or with someone this weekend, this book gives you what you need.
Brazilian Objects and Symbols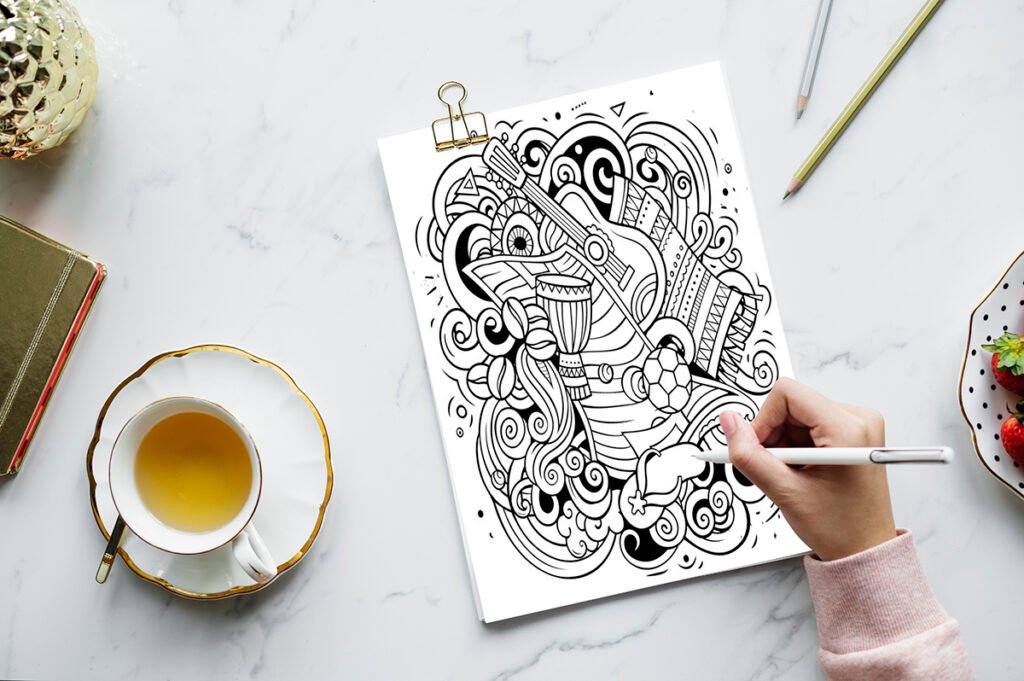 See how far your creativity can go with this coloring page! It's an illustration composed of different objects and symbols found in Brazil, combined to form a doodle art. This image works wonders for anyone who wants to beat boredom or divert their attention to something off-screen. Once finished, you can frame or display your masterpiece!
Brazil's Geography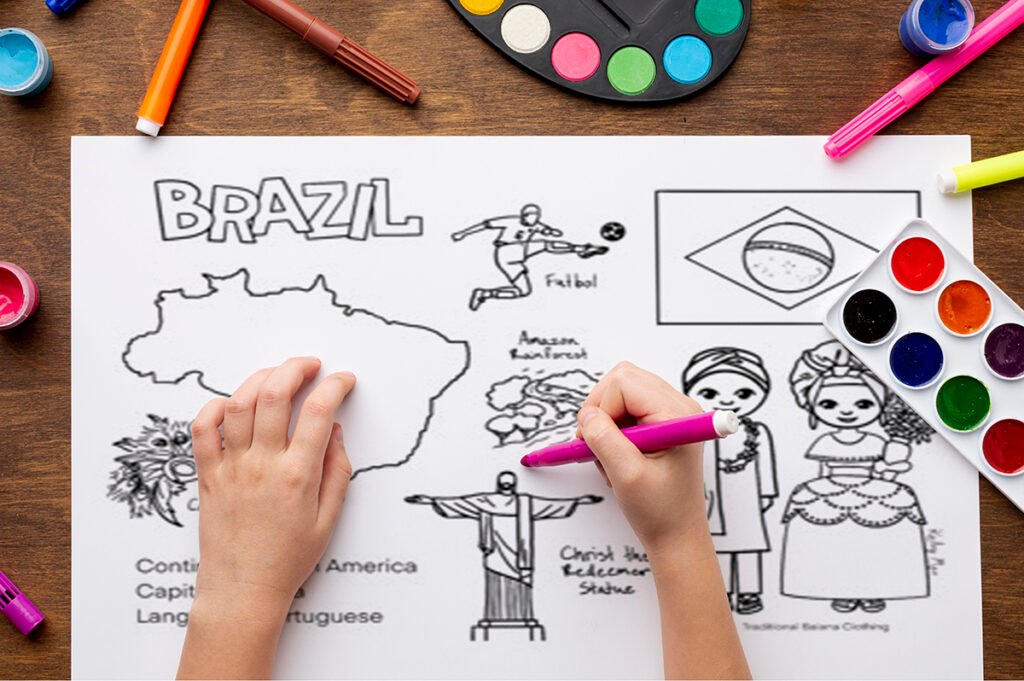 Learn some basic information about Brazil through this geography coloring page of the mentioned country! The illustration provides images of Brazil's well-loved sport, its famous statue, unique clothing, including the Amazon forest! This coloring page offers a fun way for kids to learn about Brazil without overwhelming them with too many details.
Map of Brazil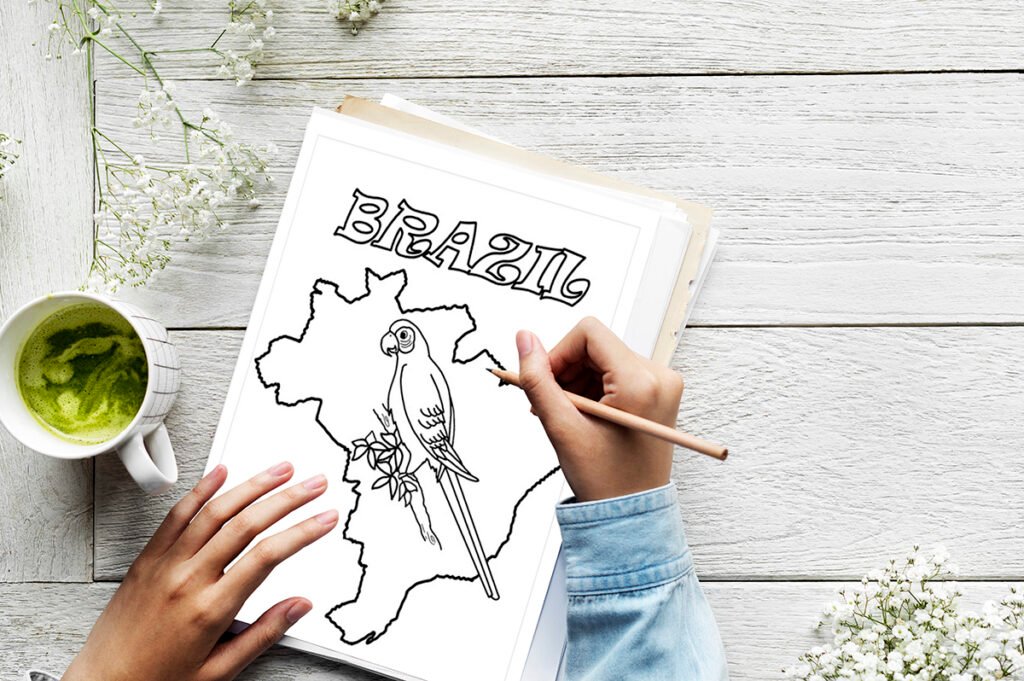 Do maps interest you? If so, enjoy coloring this coloring page! It features how Brazil looks on a map, with a bird in the center to emphasize the country being home to a wide range of animals and plants. This page isn't limited to children, as the whole family will enjoy the entire sheet, especially during their leisure time!
Soccer Team of Brazil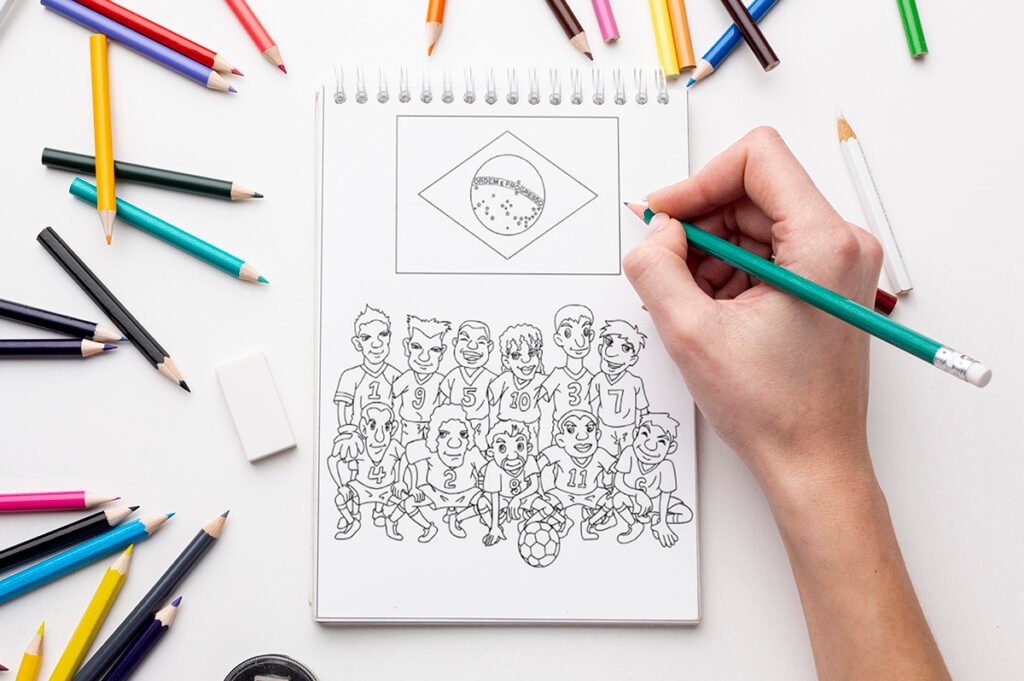 Soccer is a prominent part of Brazil's identity. Aside from its legendary players, the country has highly enthusiastic fans who are not afraid of showing their support for their team. If you enjoy the same sport, consider getting a copy of this coloring page! It's an illustration of Brazil's soccer team with a flag above. You can follow their respective colors through an internet search or color each player according to your liking!
Symbols of Brazil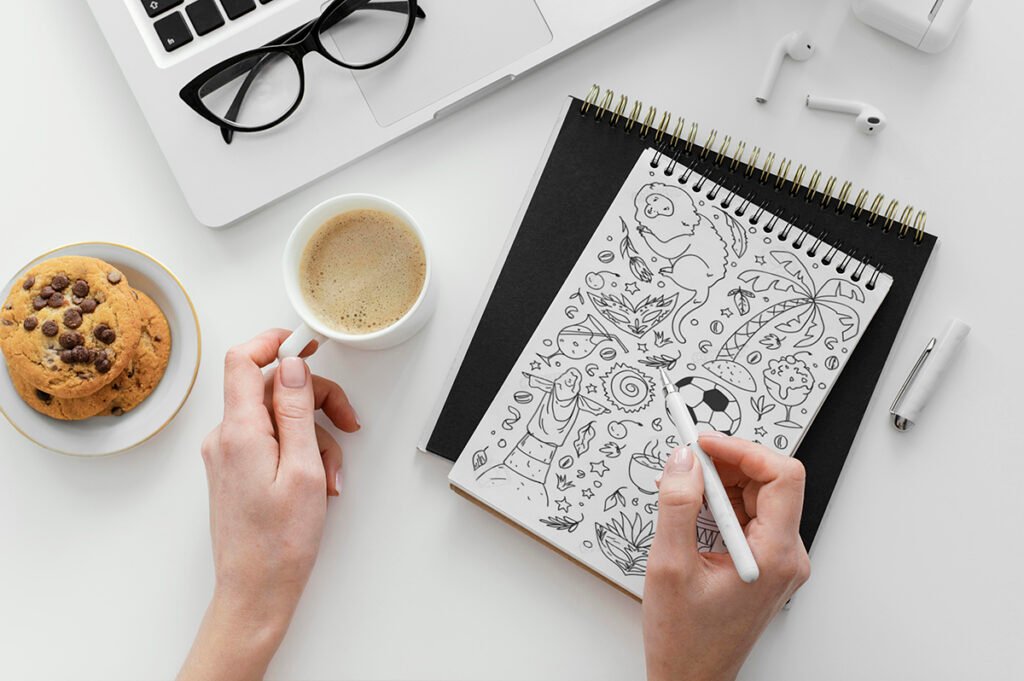 Leisure time doesn't necessarily mean playing outdoors. If you'd like to stay indoors and relax, coloring pages make a great companion! To demonstrate, print out a copy of this coloring sheet! It's a Brazil-themed pattern with different figures and symbols related to Brazil, such as soccer, a mask, and a monkey. Grab a copy now!
Brazil Cartoon Doodle Designs Set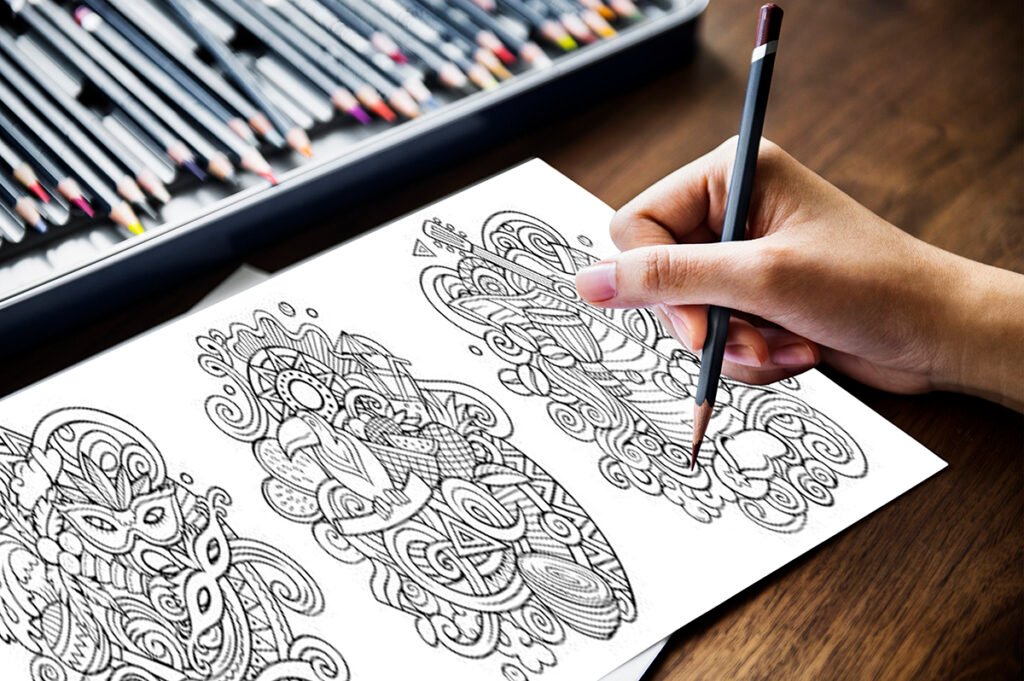 If you want to challenge your creativity and unleash your artistic side, choose this coloring page showing a doodle art filled with objects and symbols related to Brazil. There are three designs in this sheet, with details you'll enjoy coloring with your preferred tools. Since there are three designs in this set, you can try out three color combinations and watch your masterpiece unfold.
Brazilian Carnival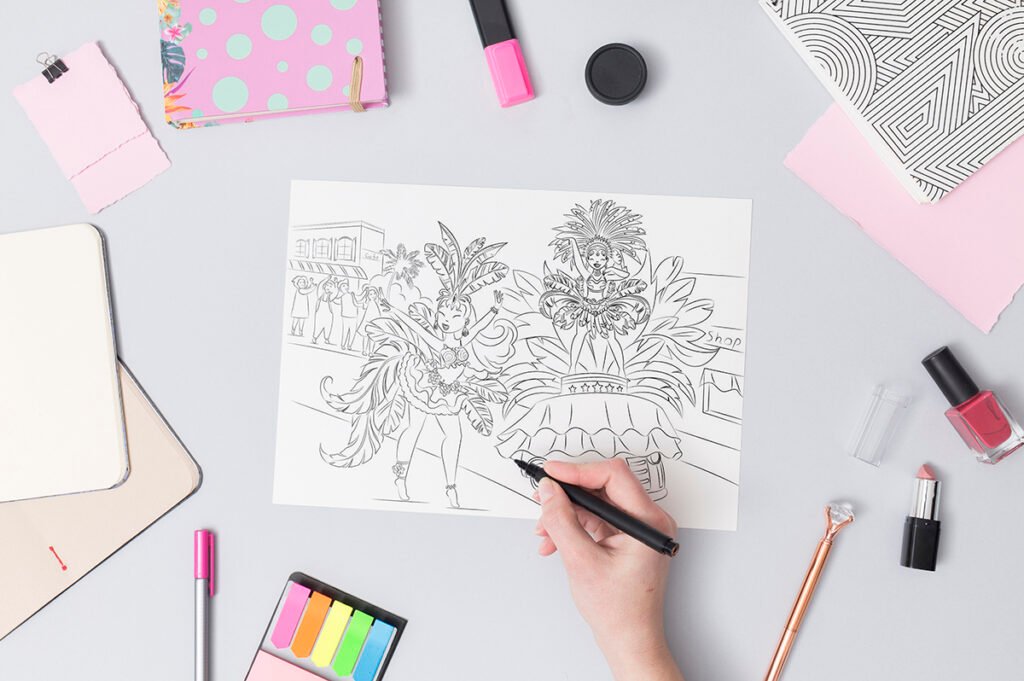 Have you watched the movie, Rio? Have you seen a video of a carnival parade taking place in Brazil? If so, this coloring page may spark some memories! The illustration displays two ladies in their eye-catching outfits; fun and delight noticeable in their faces. Festivals in Brazil are colorful and full of energy, so feel free to use as much color as you can to fill in this coloring page!
Samba Dancer at the Brazilian Carnival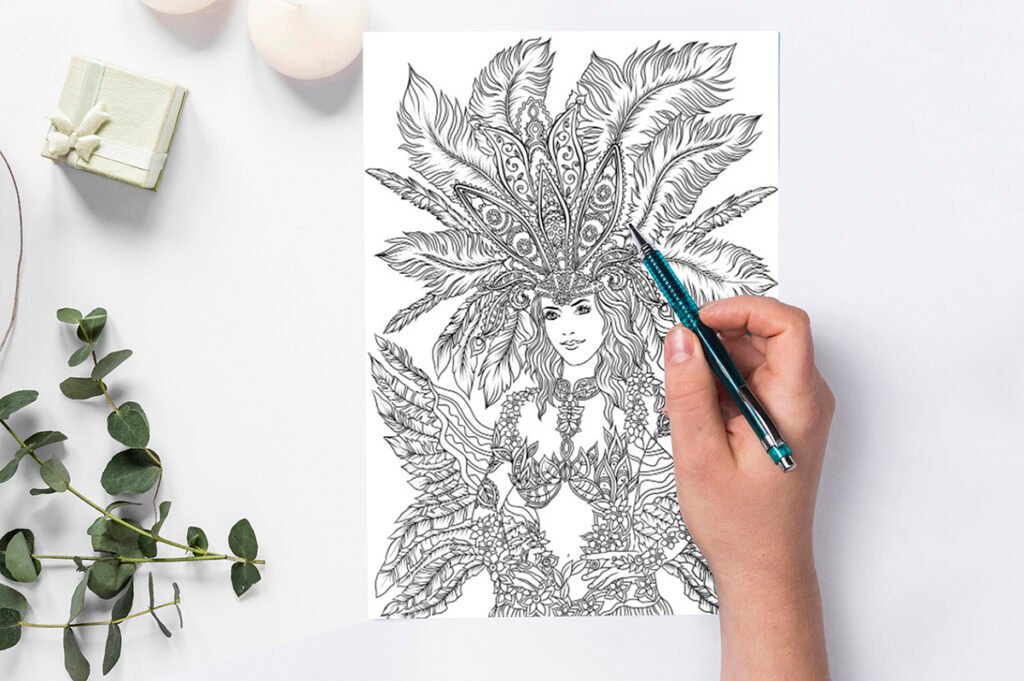 Carnival parades and festivals in Brazil will never be complete without Samba Dancers! Their costumes often use vibrant-colored embellishments like pheasant feathers and crystals. That explains why the Samba Dancer on this coloring page looks attractive and luxurious! With this information, you can utilize the bright and bold colors in your palette or create combinations you've rarely seen before to complete this illustration!
Coat of Arms of Brazil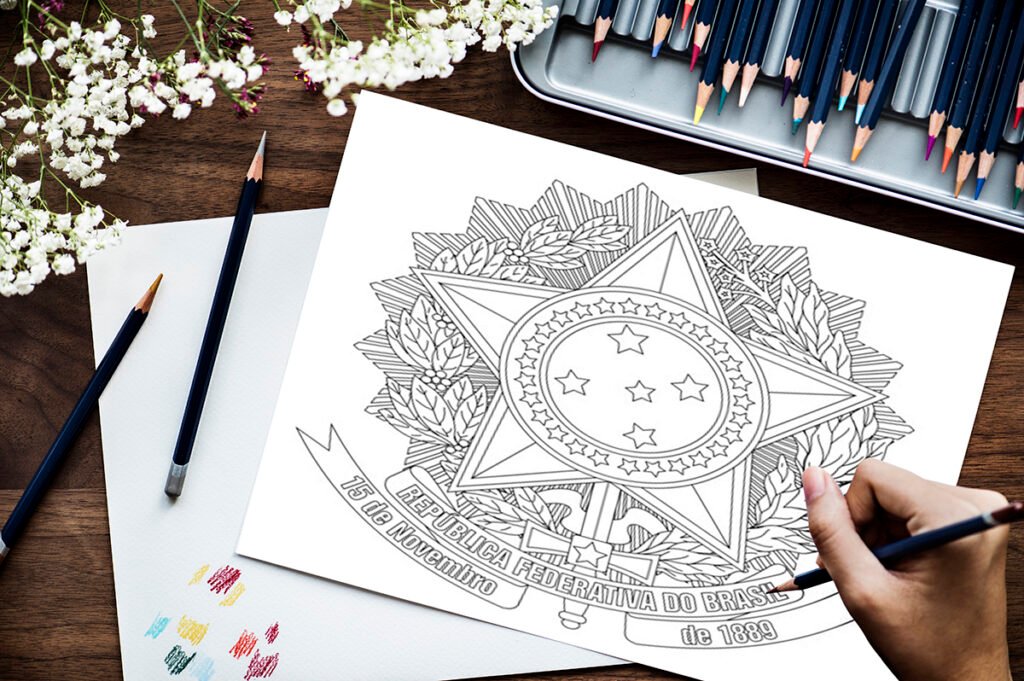 Here is a coloring page showcasing the coat of arms of Brazil! The coat of arms is the distinctive heraldic bearing of a country. In Brazil's case, you can see the intricate design applied to make it unique and distinct to the country. There are coffee and tobacco branches on each side of the blue circle, along with white stars representing each state in Brazil. There is more to it, so check out the illustration!
National Seal of Brazil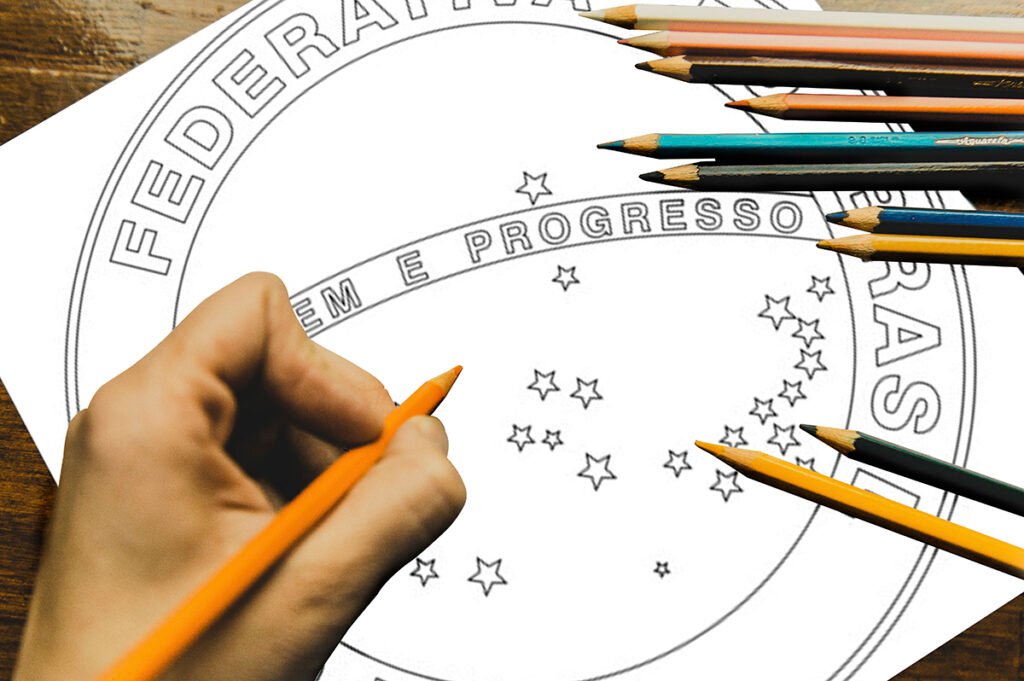 Brazil's national seal isn't as intricate as its coat of arms. Truthfully, its minimal use of the symbol is enough to represent the country. For example, as the coloring page shows, you'll only find some text, circles, stars, and lines in their national seal. With this simplicity, you'll recognize what this symbol is and the country where it belongs. This coloring page stands out with its rightful colors, so make sure to find a reference!
Brazil Flag Coloring Sheets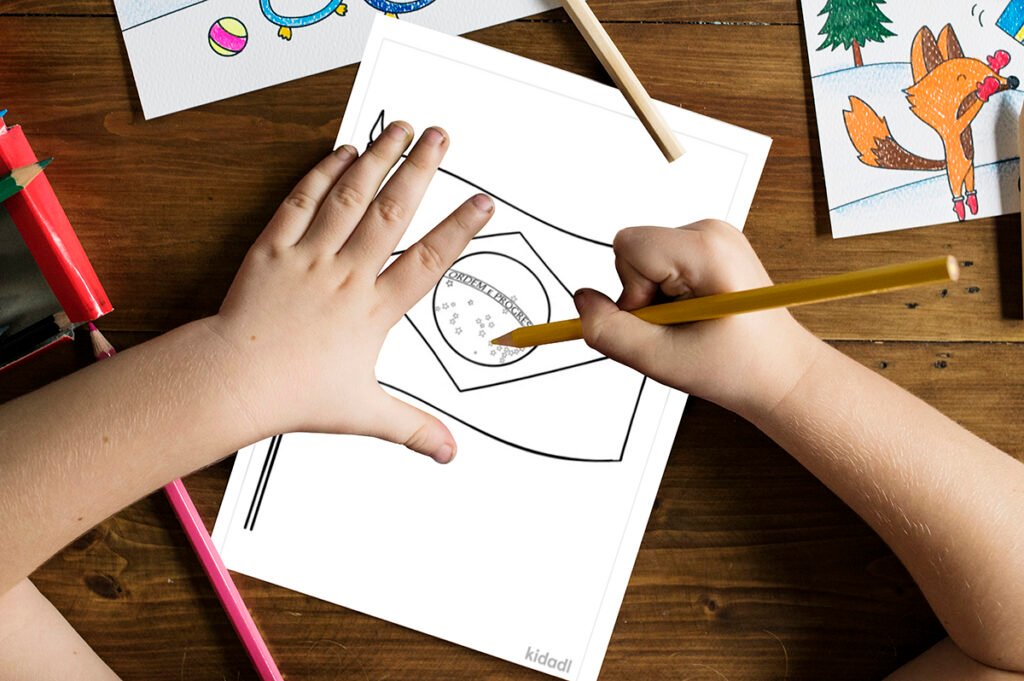 Are you looking for a coloring sheet that shows Brazil's flag? Here's one for you! You can use it to test your or someone else's knowledge about the flag of Brazil or to have something to color on a rainy afternoon. You have the freedom to print as many copies as you can, so hit the download button to get started!
Brazil Orchid Heart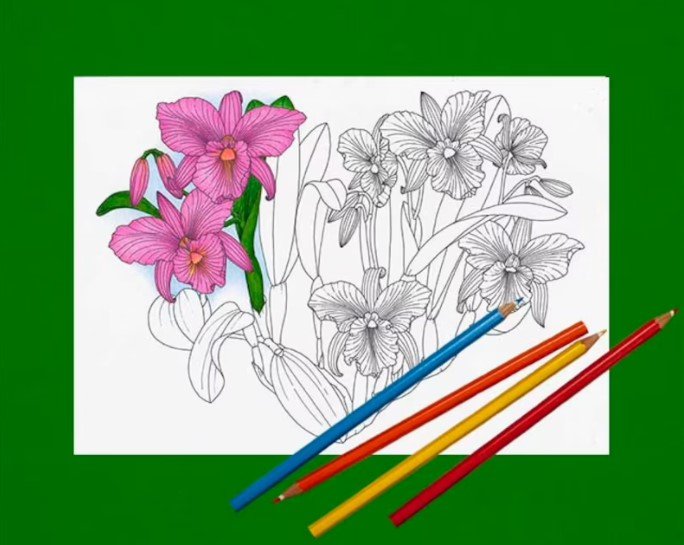 There's nothing like a coloring page that showcases the beauty of an orchid! Like most coloring sheets, this aims to help you find the budding artist in you as you relax, unwind, or destress. The illustration will look promising once finished, making it frame-worthy or something you'd love to hang on your wall.
Brazil Coloring Conclusion
Take a trip to Brazil with our Brazil coloring books and coloring pages! Whether your flight got canceled, looking for something to stave off boredom, or just a coloring enthusiast by heart, there's something for you in this collection. The contents of this compilation make a great indoor activity, so cozy up with your coloring materials and buddies to enjoy hours of fun and entertainment as you envision yourselves visiting Brazil!
We also have a collection of Captain Underpants coloring pages that you can check if you are looking for other coloring pages or books to try.