People are reliant on social media when it comes to communication, updates, news, including humor. For example, most of us find ourselves checking and saving memes from different social platforms for the sake of laughter and self-expression. While others exist for entertainment, people use memes to share a life lesson or commentary on a specific idea or event. That's why they're not only seen on social media but also as a design on clothes, bags, and even coloring books! Therefore, if you're looking for an activity that's relaxing but can elicit humor too—get yourself a coloring memes book!
You're in for a treat! Here at the Coloring Kingdom, we've saved you time and effort from searching for the coloring memes book that will make you laugh as you relieve stress. Check out our collection!
Animal Memes Coloring Book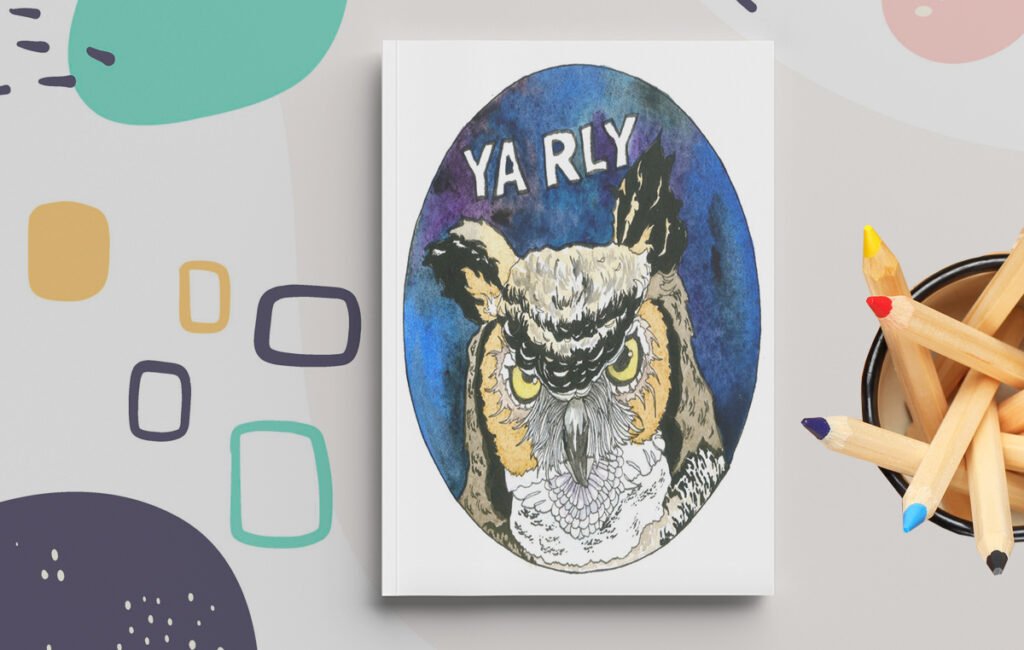 Are you an animal lover with a great sense of humor and in search of a coloring book that's fun and relaxing at the same time? Good news! Here's a coloring book that combines your favorites: animals and memes. Its pages feature different animals with memes describing their expressions, making it a sassy animal-themed book that's perfect for grown-ups who want to escape adulthood for a bit. Make it your own now!
Stress Relief 

Memes Coloring Book for Adults
A silly but fun coloring book, that's what this is all about! The hilarious memes make the illustrations entertaining, making you stress-free and delighted for hours. It's an excellent gift for teens and adults who love memes and the best part? You can hang the images after you've colored their details!
All the Memes 

Epic Adult Coloring Book
Get your pencils, crayons, or pastels ready, then grab this epic coloring book for hours of stress relief! It holds 40 illustrations of Internet memes that will keep you quite entertained for a while. Have fun filling each page with your creativity as you unwind after your long working hours!
The Ultimate Meme Coloring Book For Adults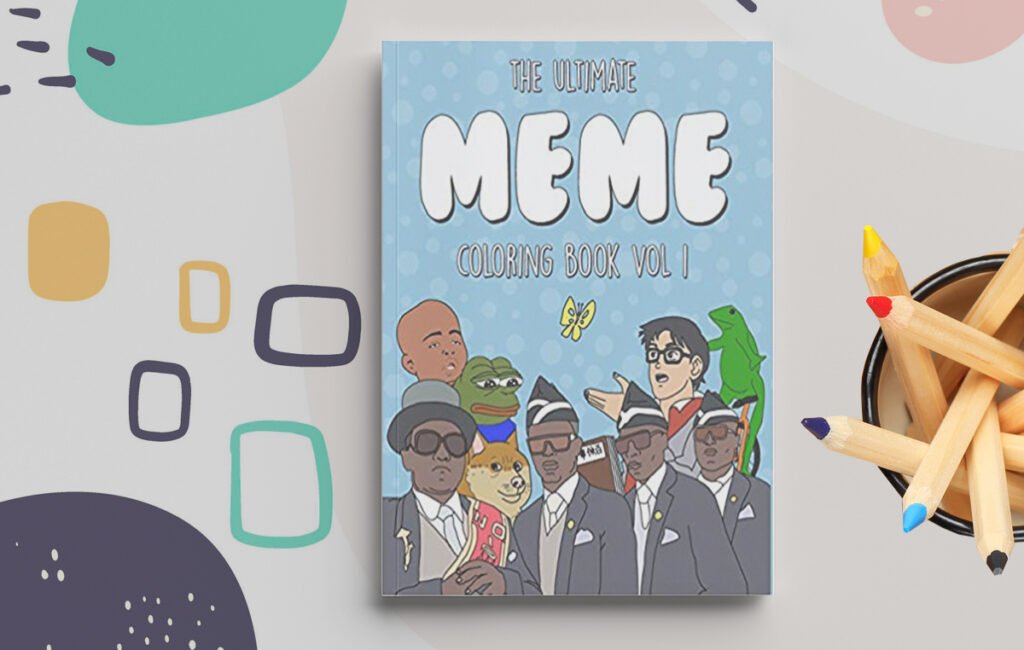 The ultimate coloring book for adults is here! Aside from providing illustrations to color during your spare time, the memes will entertain you after a stressful day. It uses some of today's most well-liked memes, making it perfect for any adult who wants to amuse themselves or a loved one. Check it out and enjoy the fun!
A Hilarious Meme Coloring Book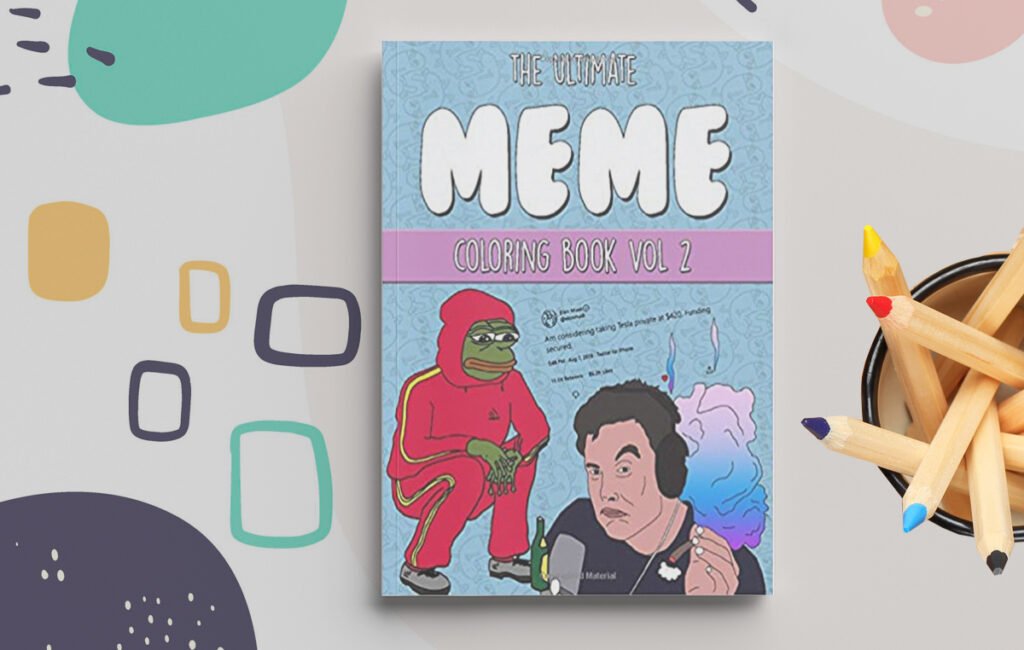 Here's a coloring book that any skill level can have! Since it's not too simple nor too complex, any adult can have a copy of this 8.5x11inch book for themself. It's a hilarious meme coloring book with 20 illustrations, working to lighten your mood as you bring it to life by adding color. Any coloring and meme enthusiast will love to have their hands in this book!
Funny Karen Meme Coloring Book for Adults
Ever heard or seen the so-called "Karen" meme? If so, take a look at this funny Karen meme coloring book for adults! It holds coloring pages with different scenarios that people often associate with "Karen." Hence, if you love the mentioned meme, you'll take pleasure in adding colors to each page according to what you envision a "Karen" looks!
Kanye West Meme Coloring Book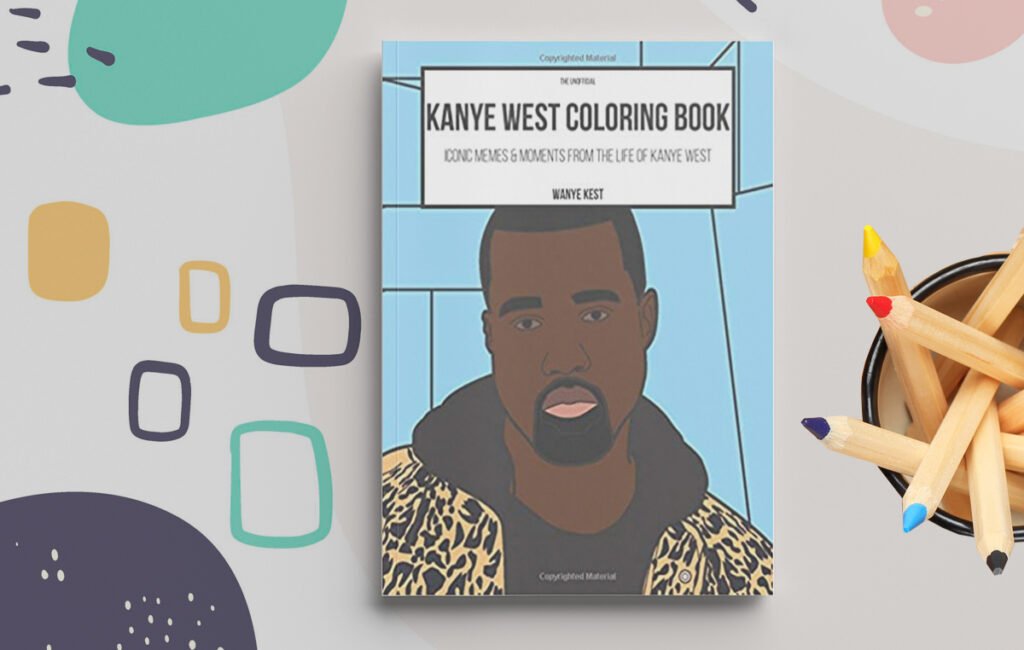 If you know someone who's a big Kanye fan (or you're a fan yourself), check out this Kanye West meme coloring book! It's a well-sized publication capturing some of Kanye's notable moments. The designs include some Kanye facts, helping you learn more about the rapper as you flip through each page. It's an excellent gift you can give to any Kanye fan in your life or even yourself!
Classical Art Memes Coloring Book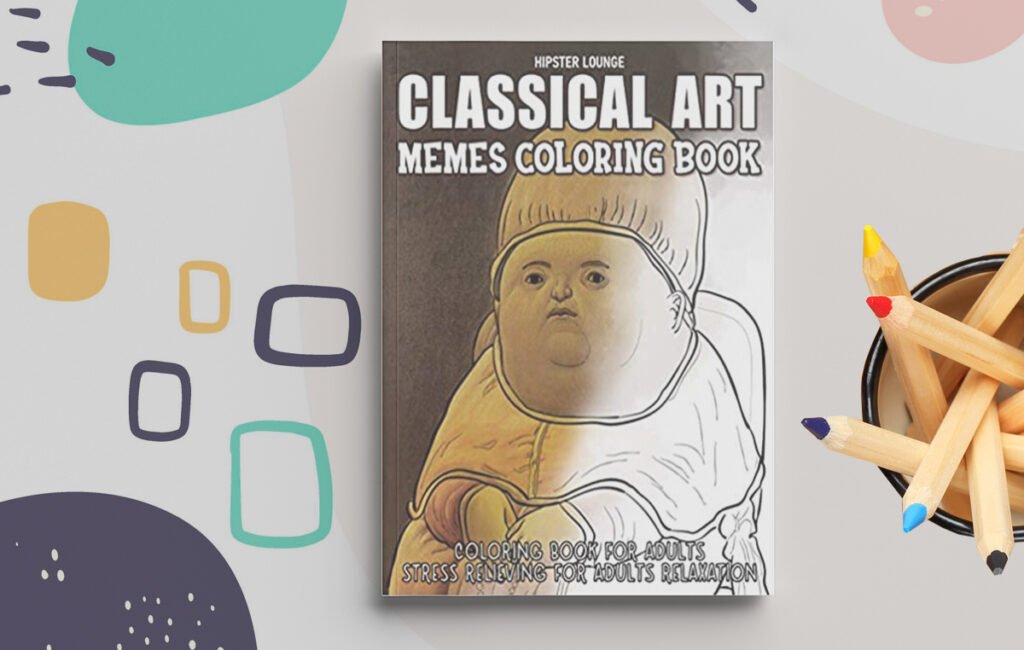 Ridiculous as it seems, most of today's youth gain exposure to classical art through memes shared on social media platforms and books. This coloring book filled with high-quality illustrations of classical art memes is an example! The meme text on the back of each artwork adds a cheeky modern twist to famous paintings from the past. If you're a fan of classical art memes, you may even find one you've seen before!
History of Your Favorite Memes Adult Coloring Book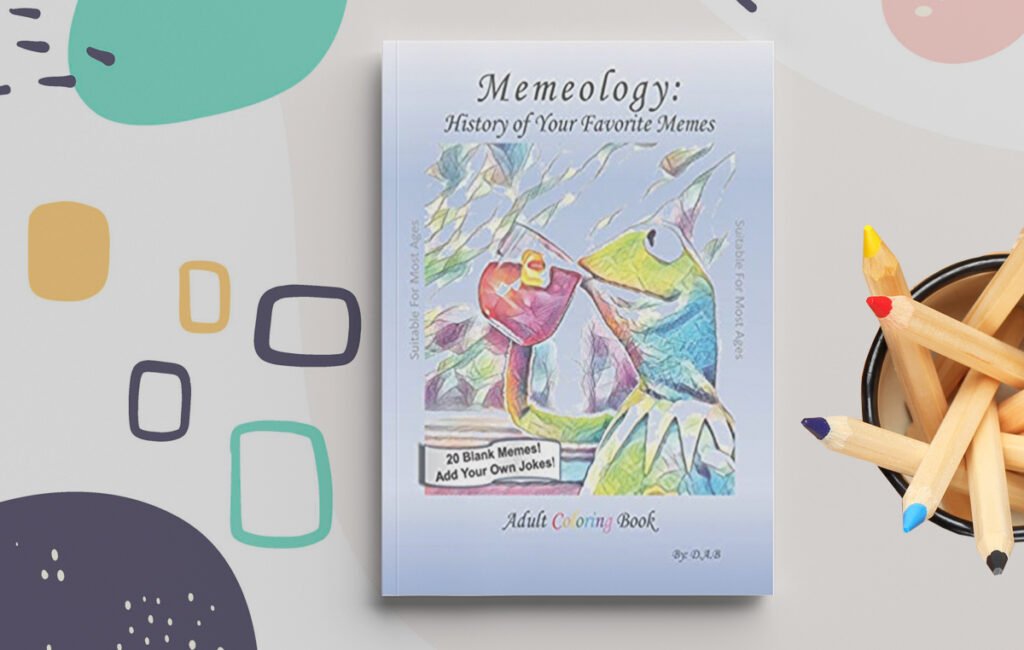 Reduce stress as you go over each meme in this coloring book! Aside from providing uncolored illustrations, there are also informational sections that'll give you the back story for each meme (which you may not even know!). You're not only relieving stress and getting a good laugh, but you're also learning!
Trump Meme Coloring Book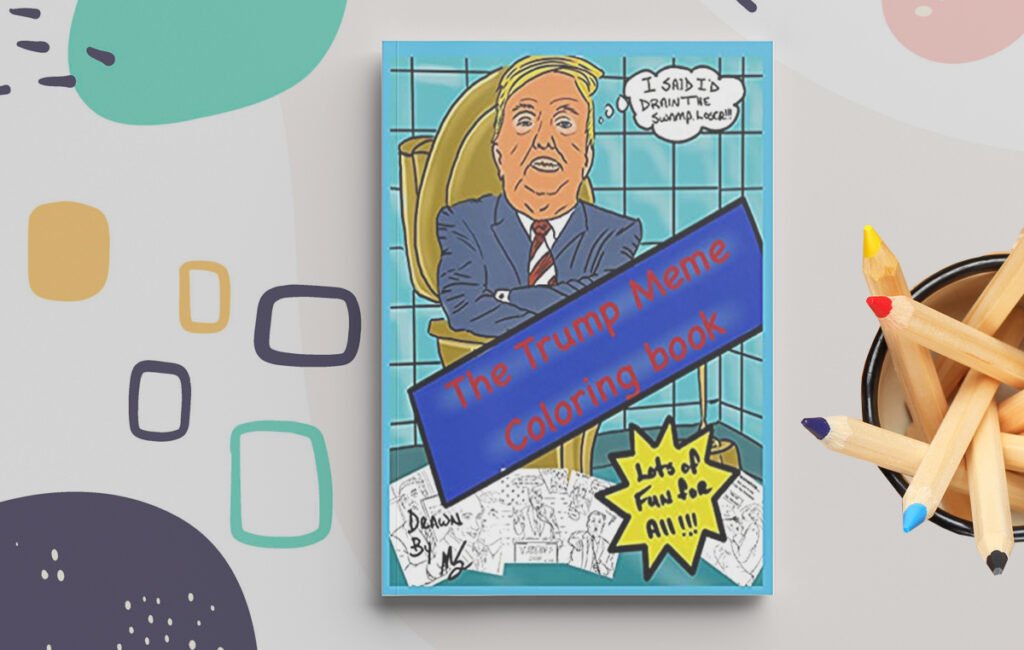 There's no need to worry about which party line you're supporting, as this coloring book is for all! While politics may be a serious matter, this coloring book lives to provide entertainment through the most popular memes during Trump's presidency. It's the perfect gift for anyone who enjoys political satire and coloring!
Meme 

Adult Coloring

Book For Relaxation & Stress Relief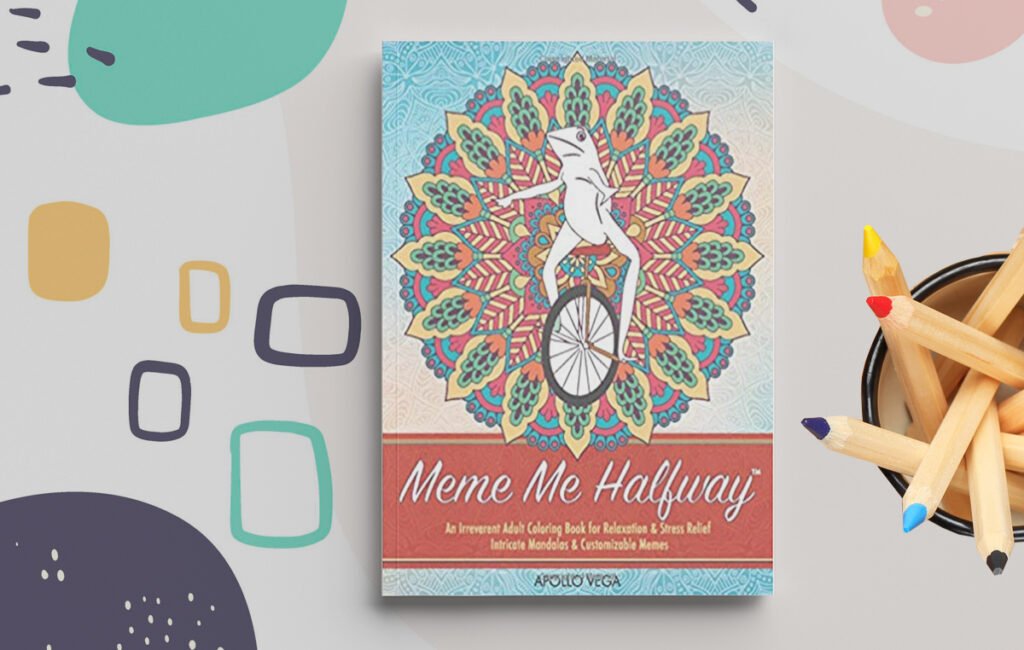 Most coloring books feature animals or nature-related illustrations. This coloring book begs to differ! It's a unique collection of meme templates designed with intricate and masterfully crafted mandalas to help you express your creativity as you relax. It also uses single-sided pages, letting you cut, frame, or hang your masterpieces in your room!
Awesome Meme Coloring Book For Adults
Escape the stress brought by the daily grind and recharge through an art project like what this adult coloring book offers! There are two copies for each meme design, created for you to have another chance to color, especially if you think you made a mistake. Moreover, the coloring patterns use a combination of shapes and lines, so it's not too simple nor too complicated to color!
Vet Tech Memes Coloring Book
Are you looking for a gift for someone in the Veterinary Medicine industry? Here's something to cheer about! This adult coloring book puts together humorous and mood-lifting Vet Tech-related puns and artworks anyone in the field to enjoy. It's the stress buster they'll love to fill with color after the exhausting hours of work!
Funny Meme Coloring Books for Kids
One of the most used Internet memes and dance moves is dabbing, and this coloring book takes it to another level! Instead of illustrating people dancing the viral move, the coloring pages feature cute and silly dabbing creatures like unicorns, rabbits, pigs, foxes, and more. Use your favorite coloring utensils and get into the creative flow as you complete each page. Don't forget to have fun!
My Silly Cat Memes Coloring Book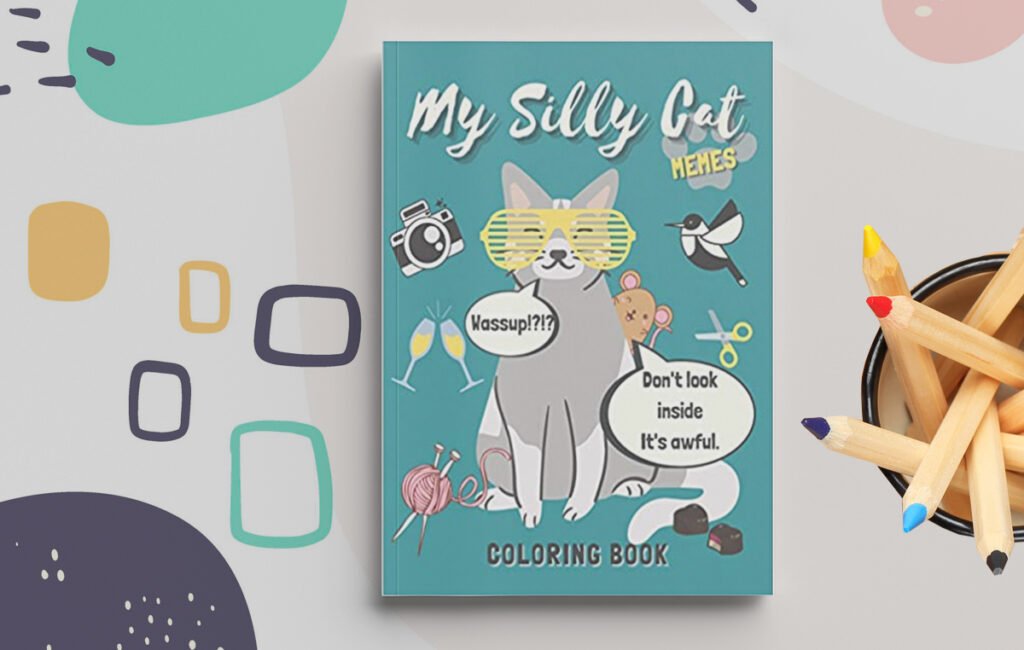 Cat lovers will adore this coloring book! Aside from incorporating their favorite animal, each illustration features a hilarious cat meme or joke to make anyone laugh as they color its details. The book uses single-sided sheets, enabling anyone to use any coloring material they like. It's an excellent gift idea or art project for all ages, so check it out now!
Cat Memes Coloring Book
If you're a cat owner with a great sense of humor, this coloring book will amuse you! The not overly intricate illustrations use humorous cat memes that any cat owner may relate to or recognize. Hence, as you complete each page, you'll find yourself smiling at how each hand-drawn designs depict cats and their relationship with their owners. You can say it's the "purrfect" cat memes coloring book!
ASMR & Memes Adult Coloring Book
Here's an adult coloring book packed with coloring patterns of ASMR & memes! You'll enjoy the stress-relieving fun of coloring each design and feel good after completing an image. There's a chance for you to color each image twice, so if you make a mistake or want to try a new set of colors, you're free to do as you please!
Dinosaurs Memes Funny Coloring Book
This dinosaur coloring book is not your regular creativity outlet. It's packed with whimsical illustrations, giving you another side of dinosaurs (like Spinosaurus, Stegosaurus, and T-Rex) you never knew you'd find! Aside from providing comical entertainment, this coloring book will help you cope with boredom and lift your mood. It's suitable for all ages, so feel free to give it to anyone who comes to your mind!
Super Hilarious Tom & Jerry Memes Coloring Book
If you or someone you know loves to laugh at Tom & Jerry's crazy antics, this coloring book will make your spare time worthwhile! The incredible illustrations compiled in this coloring book show the comical acts of the hilarious duo many people loved during their childhood. An ideal gift for all occasions, it's a publication that will help relieve stress and boost the creativity of kids and adults.
Weight Loss Memes Coloring Book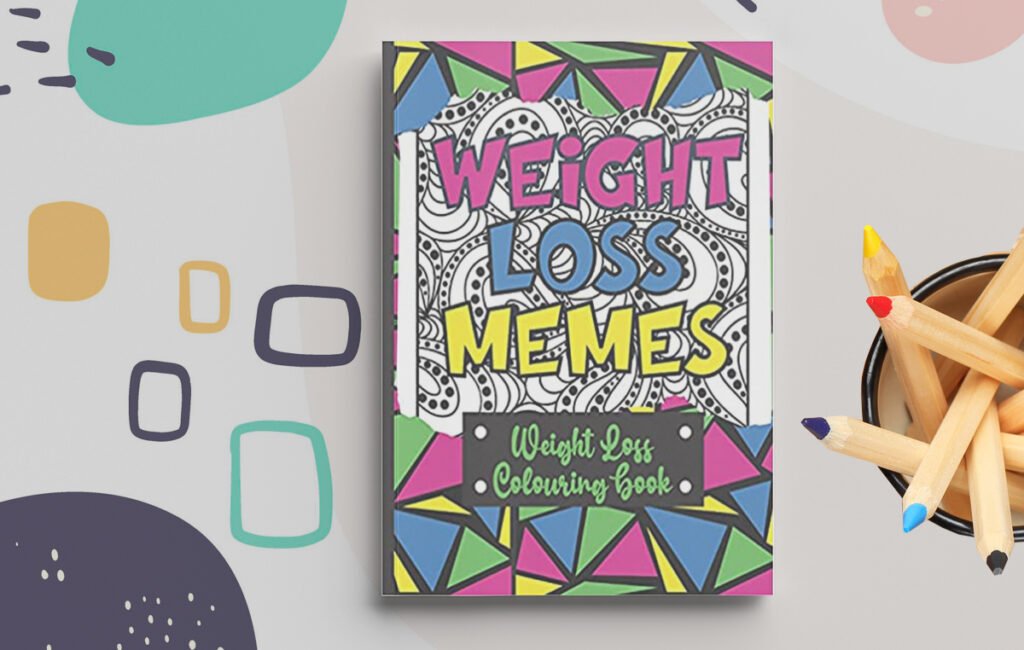 Tired of the pressure losing weight brings? Laugh your way to weight loss through this coloring book! While it may not help you burn fat or shed a few pounds, this book of weight loss memes on patterned pages is the perfect partner for your break time or mindfulness routine. Work your way to having a copy of this coloring book!
Color Meme Funny Adult Coloring Book
Prepare your coloring tools and discover the fun brought to you by this adult coloring book! It's the perfect leisure activity after a long day of office or school work, helping you melt the exhaustion and stress away. This book holds uncolored memes that are capable of lifting the mood and calming your mind. Grab a copy as a gift or arts & craft project on the weekend!
Memes Adult Coloring Book
Keep yourself occupied as you fill the pages of this book! It offers a unique spin to your usual adult coloring book, as it uses memes and patterns to form uncolored designs. The well-defined lines make it easy-to-color, so start your creativity engine and complete each page with the colors of your choice!
Coloring Memes Conclusion
Take pleasure and have a good laugh as you fill the pages of your chosen book in our collection of coloring memes! There are many options to choose from, so take your time and pick the perfect coloring book that will fit your preference, whether you're in for the laughter or the challenge. Don't forget to hit the download button to start the fun!
We also have a collection of Minecraft Coloring Books that you can check if you are looking for other coloring pages or books to try.