Minecraft has garnered explosive popularity over the years because of the endless potential it offers when it comes to creativity. There's no age limit for this open-world sandbox game, and its versatility allows users to customize their gameplay to their liking. With millions of players enjoying its features 'til this day, it's no surprise that fans will decide to produce items inspired by the game. After all, the game itself allows users to implement their artistry through building and crafting! For example, there are Minecraft coloring books made for fans, regardless of age, and these books capture the spirit of Minecraft. For anyone who wants to showcase creativity and imagination in an art form, a Minecraft coloring book will surely be a great help.
Whether you're looking for a Minecraft coloring book for yourself or someone else, our marvelous collection here at the Coloring Kingdom provides just what you need. Dive into our compilation, download your favorite, and start the fun!
Coloring Book for Kids – Herobrine
Embark on a journey of adventure with Adam and Marky through this innovative coloring book! The story takes place in a fictional gaming world crafted in Minecraft and is evident in the structure and complex design elements used in each illustration. While a villain prepares to unleash an evil force in the adventure story depicted in this book, get ready to unleash your imaginative spirit too!
Herobrine's Revenge Coloring Book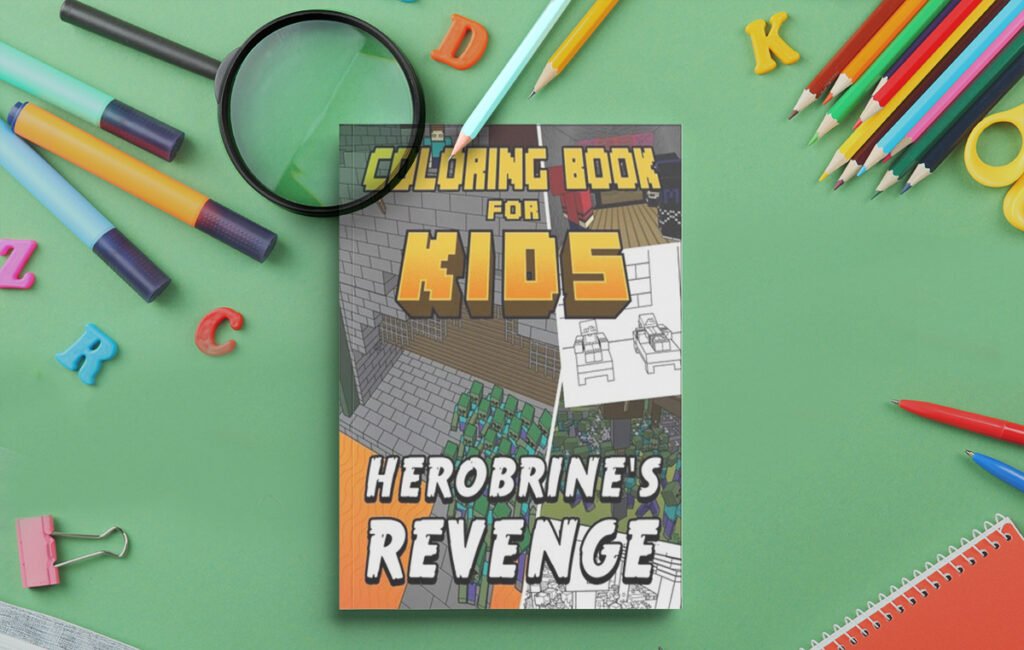 Here's a coloring book that takes your regular coloring pages to the next level! Aside from incorporating the essence of gaming, kids of all ages will immerse themselves in the story sequence adapted in this coloring book. Aside from illustrations to color, it's also a thrilling storybook with various activities like mazes and word search puzzles. What a treat!
Minecraft Book with Illustrations and Great Coloring Pages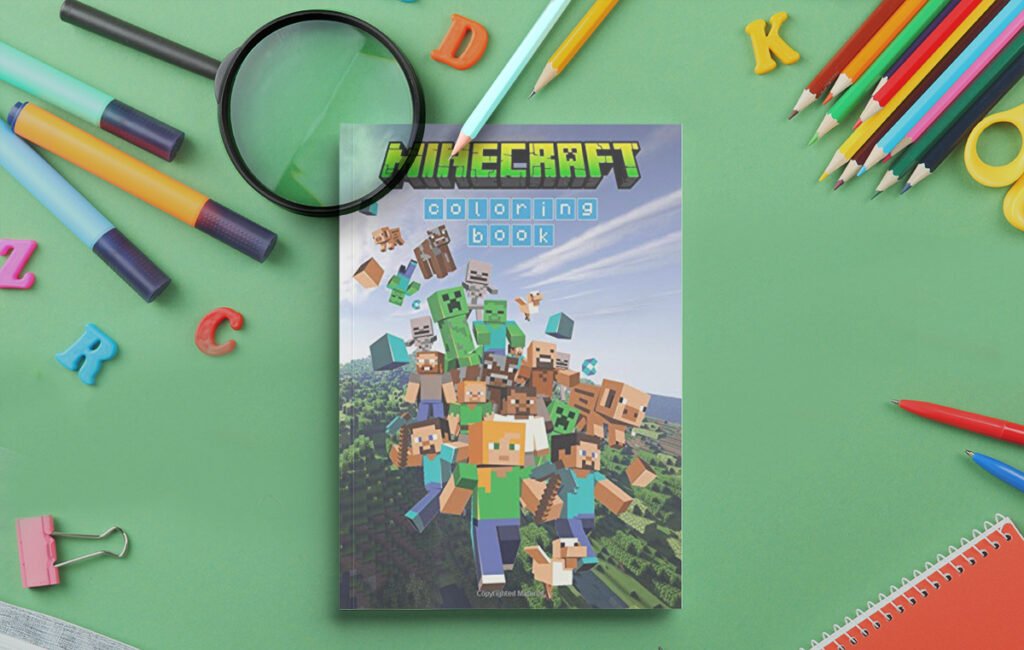 Prepare yourself for countless hours of enjoyment brought to you by this incredible coloring and activity book! It's a publication that embraces the Minecraft theme, with coloring pages filled with high-quality illustrations printed on a single-sided sheet. Use your favorite coloring tool, fill each detail with your preferred color, and watch a whole new world unfold!
Minecraft Colouring Books for Kids
If you're looking for a gift to a young one who loves Minecraft, this is your cue to get a copy of this Minecraft coloring book! Every coloring page contains illustrations both girls and boys will enjoy. It's an excellent gift idea for any occasion, so check it out now!
Color Me! Minecraft Book For Kids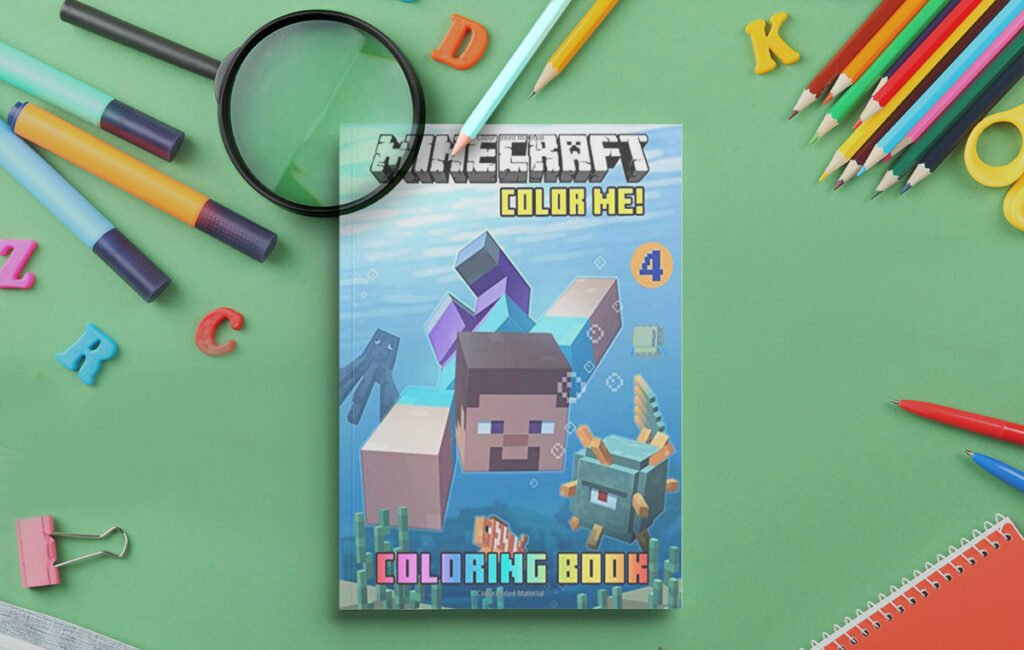 Immerse yourself in the world of Minecraft through this coloring book! It's a delightful gift to give any youngster who enjoys playing the mentioned video game. However, if you're a Minecraft fan yourself, you can share the fun with your kid as you fill in the colors of the illustrations together!
Minecraft Book for Adults, Teens, and Kids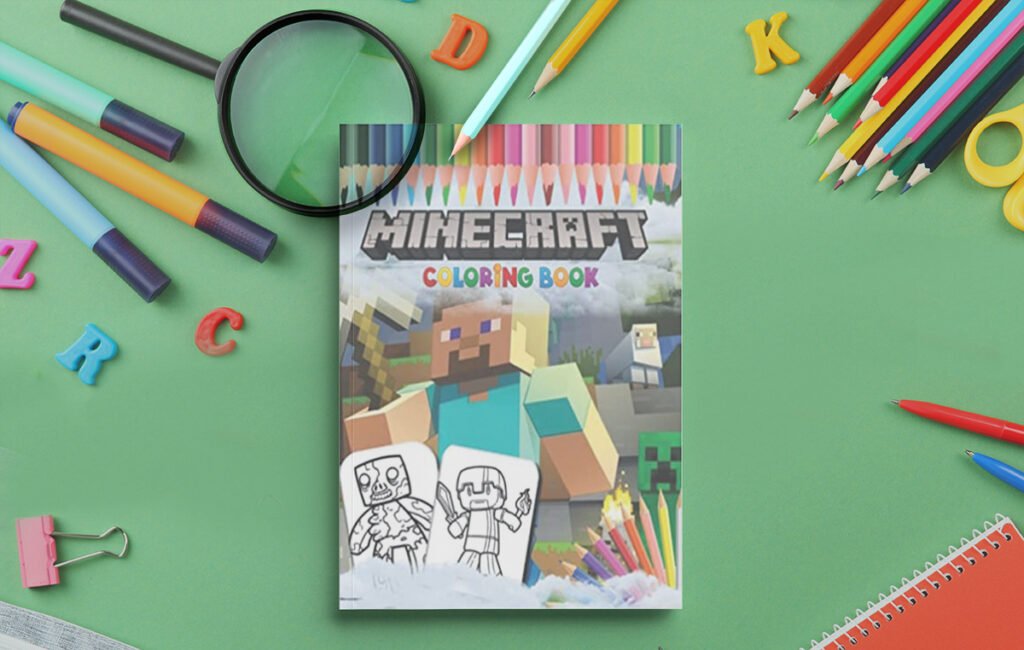 Featuring drawings of characters, weapons, and creatures from the well-known video game, Minecraft, this coloring pack has so much fun to offer. Whether you're into Minecraft or not, you'll enjoy the time you fill in the colors of the images inside this engaging coloring book. Aside from keeping yourself busy, you'll find this book helpful in developing your creativity and focus!
Minecraft Coloring Book
Do you like the sandbox game Minecraft? If so, this book compiles coloring pages embracing your favorite game's theme! The lively illustrations inside will let your vision flow out of your imagination. Whenever you feel tired of looking at your screen after hours of playing, take your coloring utensils and step into the art of coloring!
Minecraft Book with Over 50 Pages to Color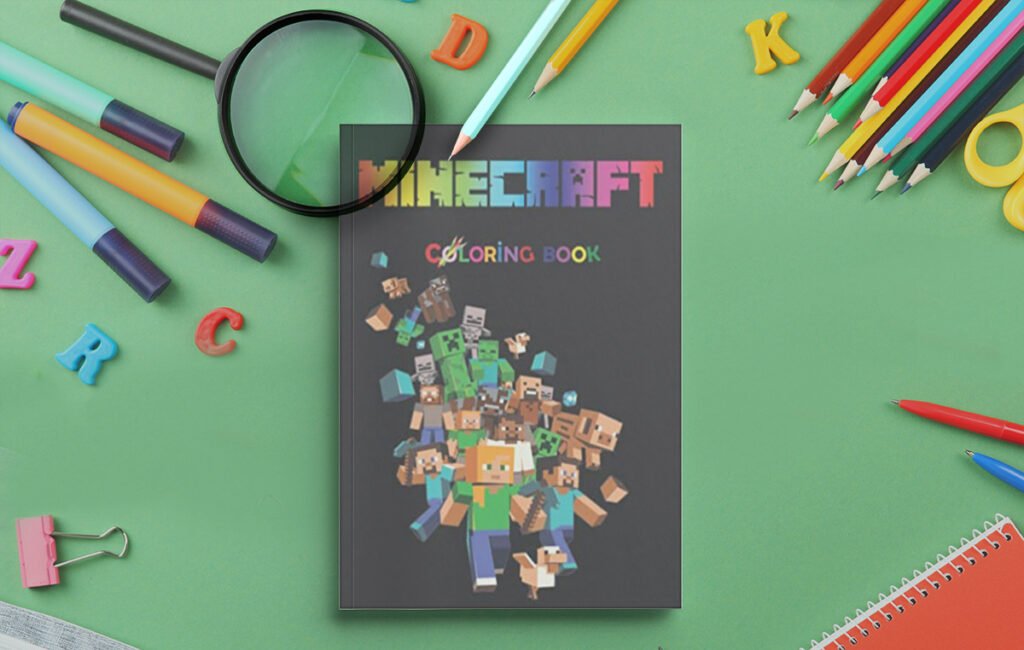 Put your gadget down because here's a coloring book that will keep you busy for a while! With coloring pages filled with illustrations of Minecraft characters, this book is what you need if you want to get away from the digital world for some time. Completing each page will bring you a heap of visual satisfaction, no matter what age group you're in!
Minecrafter's Coloring and Activity Book
The charm of this coloring book is sky-high, and your little Minecraft fan will love it! Aside from assuring hours of relaxation brought by coloring, it also stirs creativity, improves focus and motor skills, and develops the self-expression of your young one! The whole book caters to anyone who's a fan of Minecraft, so get a copy and let the fun begin.
M

incraft Coloring Book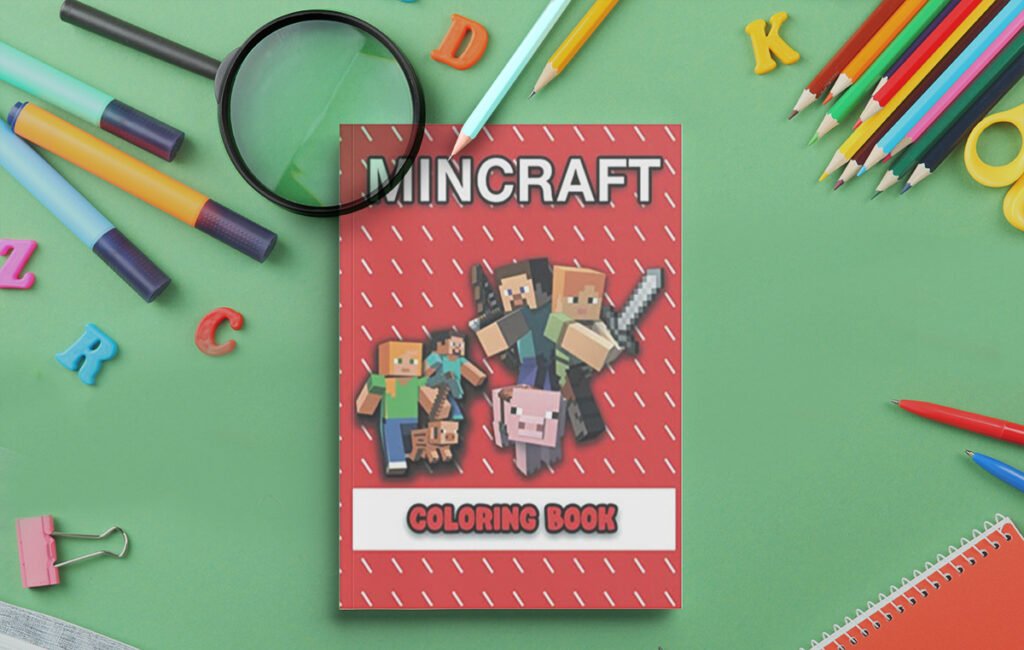 Prepare yourself for hours of stress-busting fun and relaxation brought by this Minecraft coloring book! With over 60 hand-drawn designs to work with, it's like having an arts & crafts project in the comforts of your home. Let these coloring pages act as a catalyst for self-expression or inspiration for your next Minecraft journey!
Coloring Book For Kids And Adults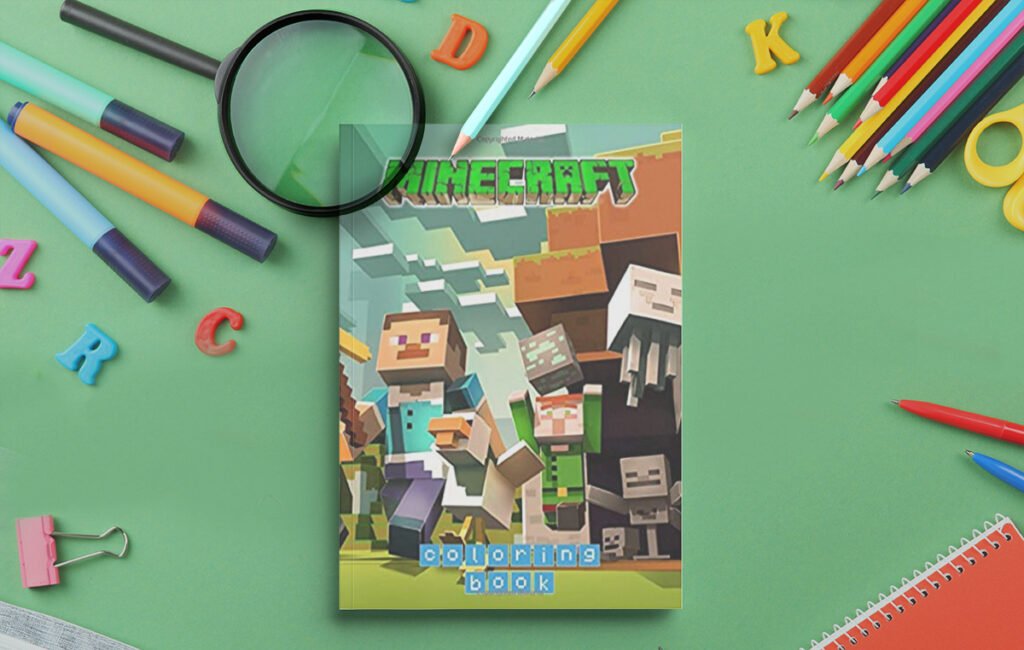 Discover unique coloring pages that will satisfy your hunger for creativity! Here is a coloring book for all ages, perfect for every Minecraft enthusiast. While there is a color key for reference, anyone can use any color combination to bring life into every illustration. It's also suitable for most coloring tools like crayons, pencils, and markers, so feel free to create that Minecraft masterpiece offline!
Coloring Book for Minecrafters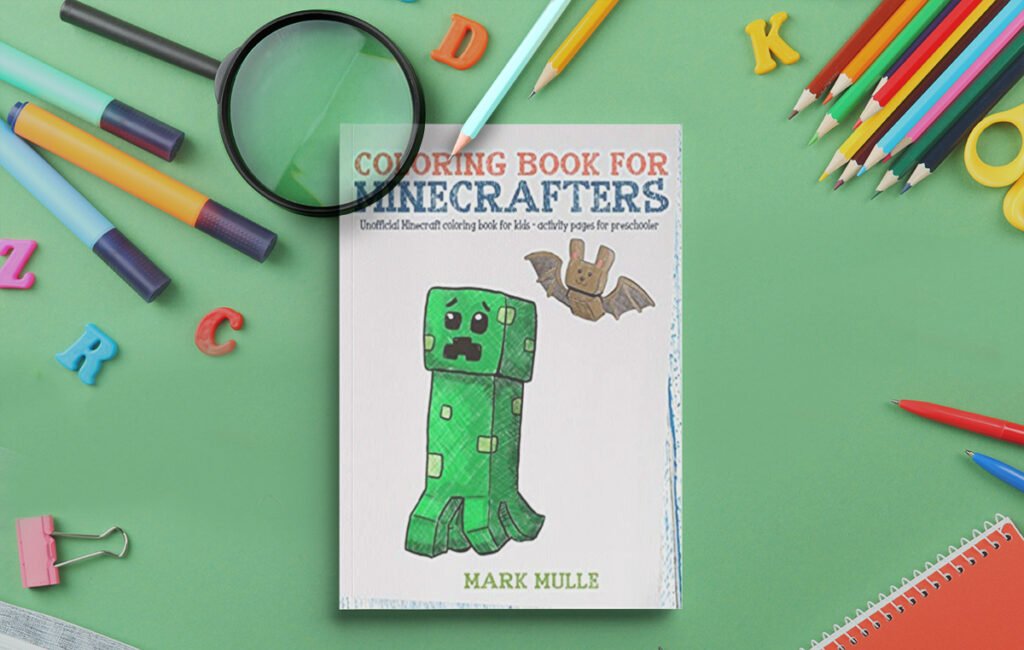 Are you looking for an activity book that will keep your kid away from their gadgets for a while? Here's the book you'll need! Since children love Minecraft, this book will capture their interest as it offers a large variety of Minecraft characters to fill with colors. It delivers fun and entertainment, giving your kids something to do when they're not busy playing the actual Minecraft game!
Minecraft Book For Older Children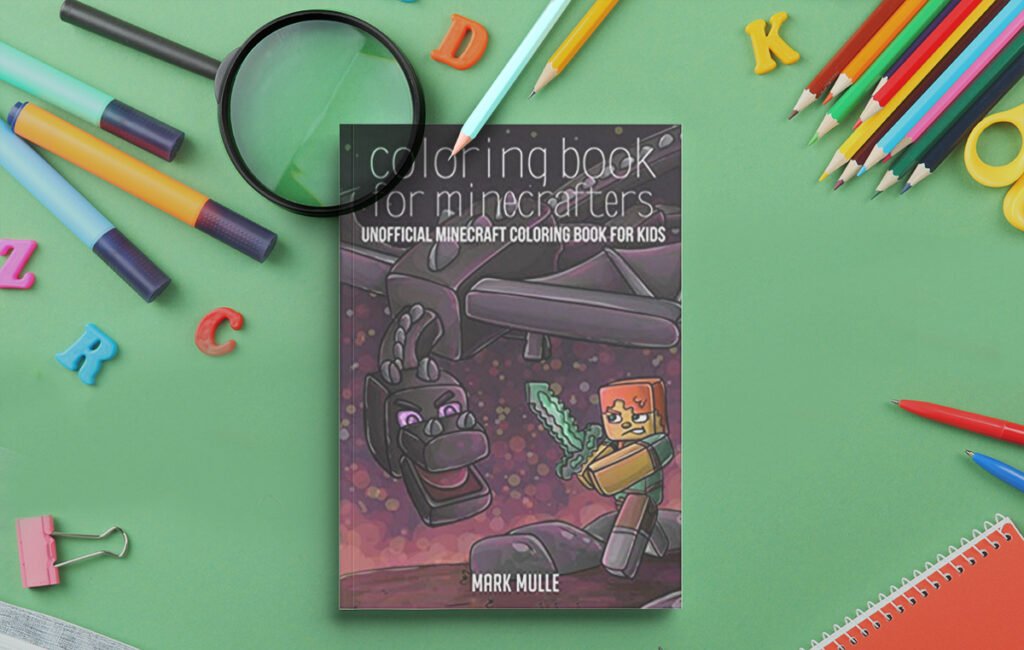 If you're looking for a gift for a Minecraft fan who's 8 to 12 years old, this coloring book is an excellent choice! With detailed images of Minecraft mobs in black and white, children will enjoy coloring the pages of this book just as much as they like playing the sandbox game. From villagers standing outside their village to Minecraft fight scenes, this book has a lot of fascinating illustrations to offer!
3 in 1 Coloring Book Roblox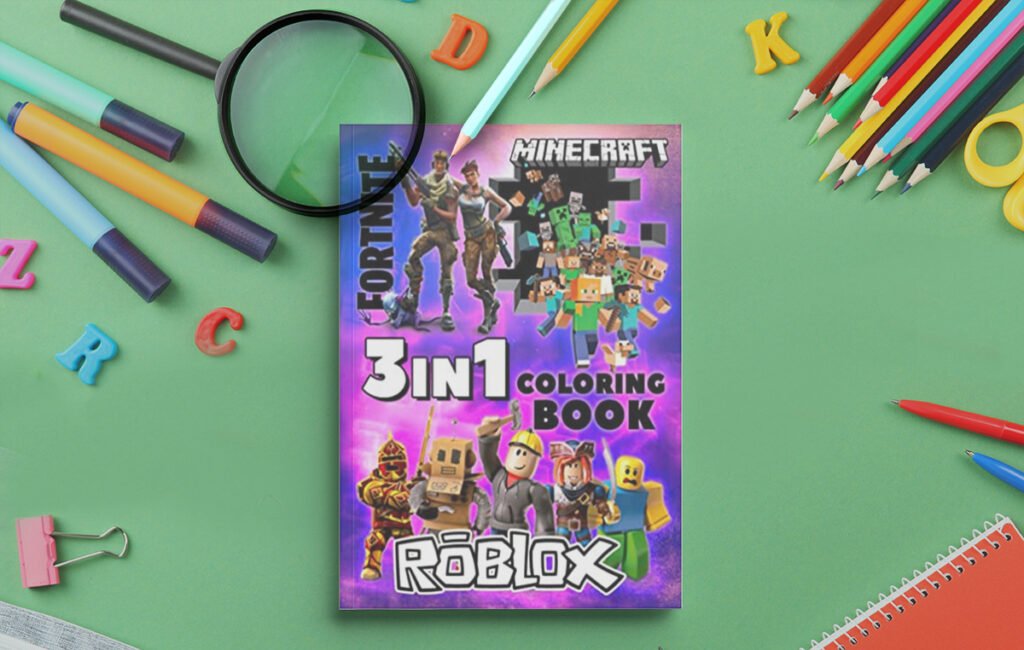 A compilation of Fornite, Minecraft, and Roblox illustrations, that's what this coloring book is all about! These three video games are among the well-loved source of entertainment for many. Hence, the content of this book is a feast for anyone who loves these games! It's a book that will keep your eyes off the computer screen for a while, but feelings of accomplishment await once you finish each image!
Great Minecraft Book for Adults, Teens, and Kids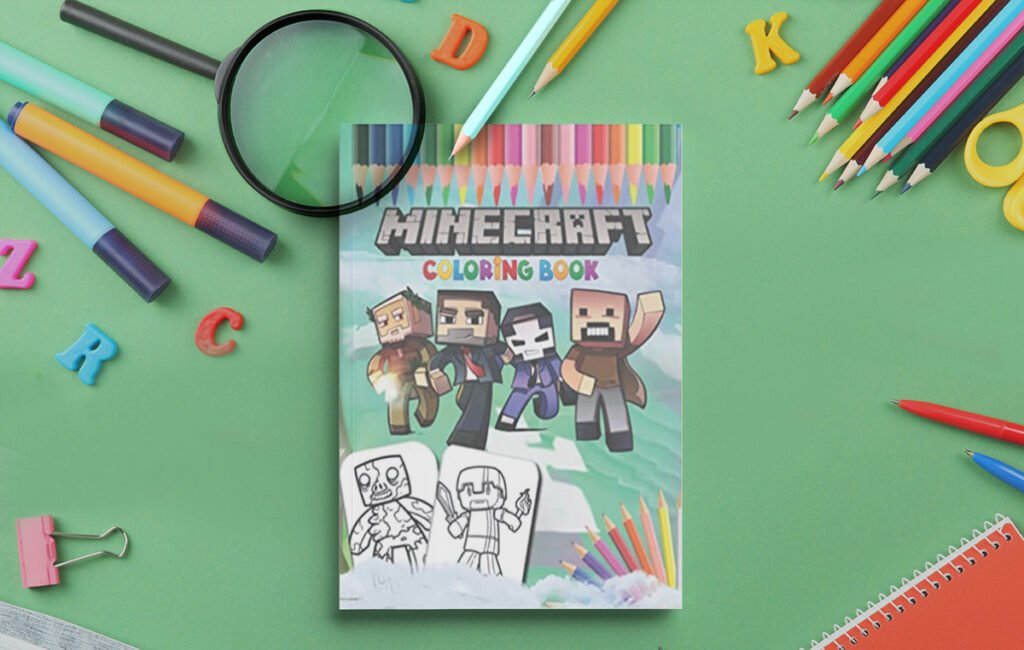 High-quality and engaging, these words describe this Minecraft coloring book! It features illustrations of characters, weapons, and creatures Minecraft fans will recognize easily. Kids, teens, and adults will have a fun time coloring each drawing while developing their creativity and concentration at the same time. After completing an image, feel free to display the output anywhere you want!
Coloring Book for Minecrafters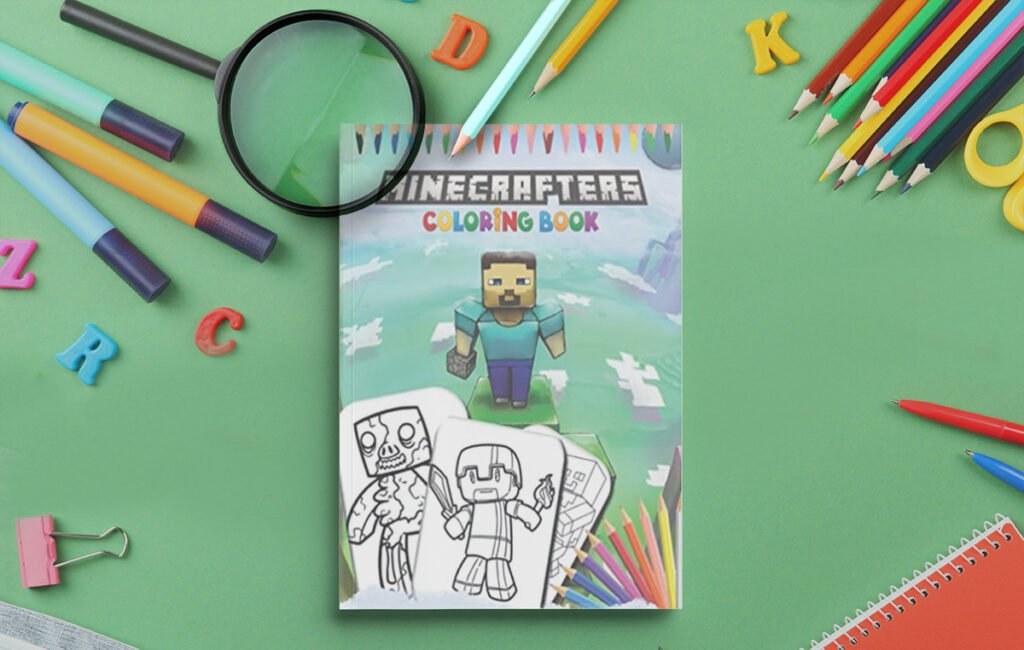 Take a look at the world of Minecraft through this coloring book. Not only does it provide room for artistry, but it's also a marvelous activity book that will keep anyone busy for some time. The high-quality images are easy-to-color, and there's no limit to whatever you want to do with each illustration. You can even put your output on display after you've added your final touches!
Super Coloring Book for Minecrafters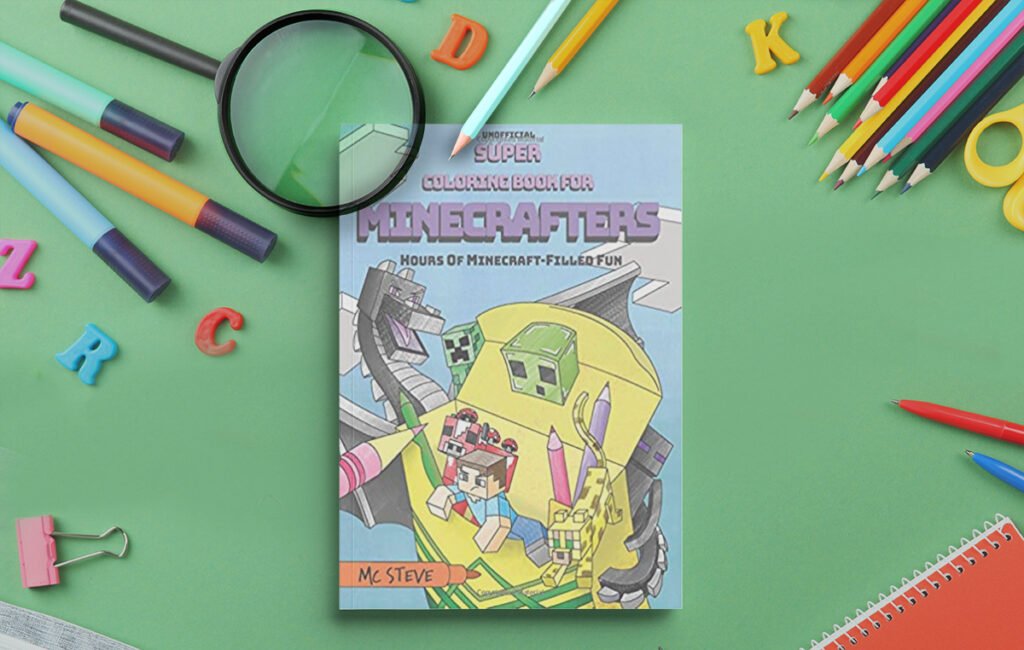 There are no limitations when it comes to coloring this book for Minecrafters! The book welcomes Minecraft fans with comical artworks and entertaining fun facts about the most loved characters in the mentioned game. The diversity of the images will make for hours of entertainment, making it an item worth looking forward to even by non-Minecraft fans.
Minecraft Book with Illustrations to Color
Here's another remarkable Minecraft coloring book for young Minecraft fans! It provides Minecraft-related illustrations for coloring like actions scenes, landscapes, and images of well-liked mobs such as zombies, slimes, and more. It's an excellent gift idea for any occasion or a reward for yourself if you're an avid Minecraft fan!
Minecrafter's Coloring Activity Book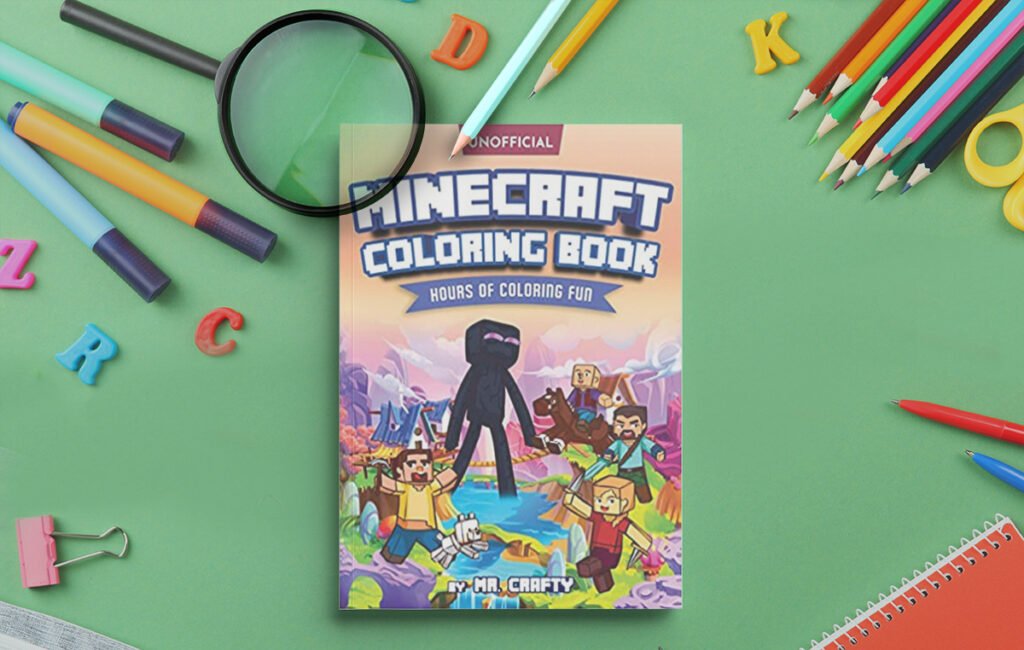 Minecraft characters like Steve, Alex, and the Odd Enderman take the center of the stage of this coloring book! The game maintained its popularity through the years, but you can also enjoy its versatile concept offline through this book. Grab anything to make each illustration colorful, and don't forget to admire your output after its completion!
Amazing Coloring and

Activity Book for Kids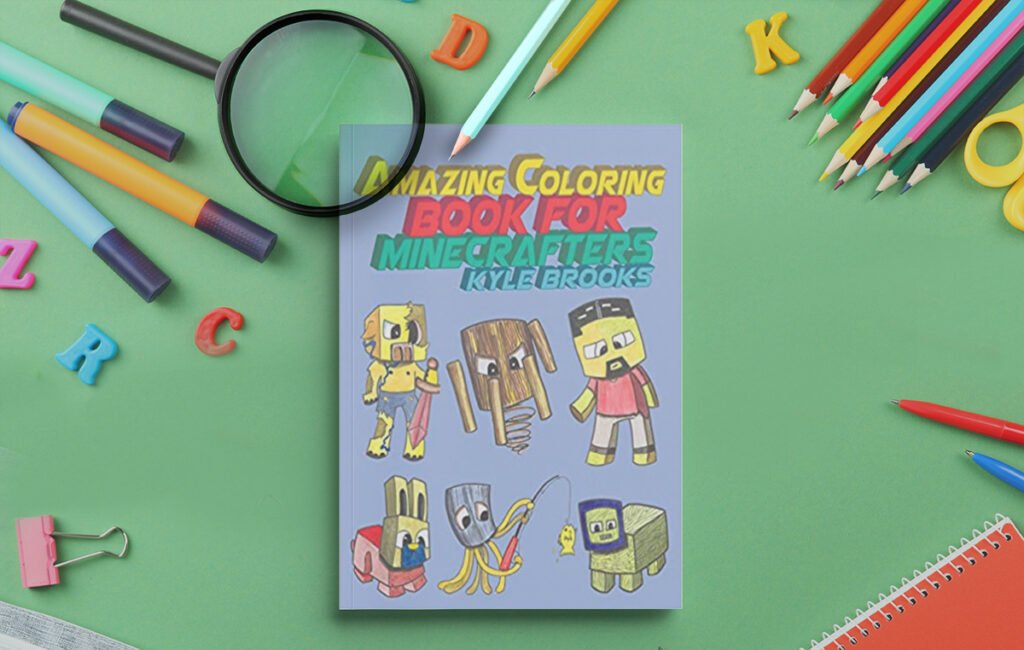 This coloring and activity book for kids is all about Minecraft, so expect Minecraft characters and mobs to welcome you as you open its pages! The illustrations use thick lines, making it easy for young Minecrafters to color each page. Like most coloring books, it also helps stimulate creativity and improve the motor skills of the kids.
Paperback

Coloring Book for Minecrafters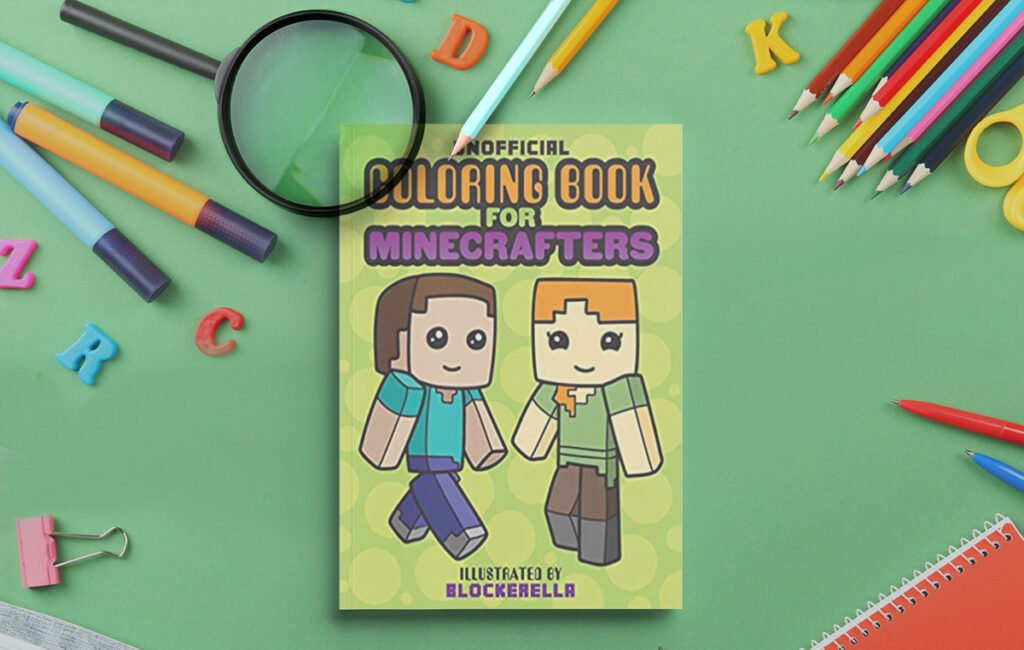 These Minecraft-inspired coloring pages compiled in a book are the answer to your search for gift ideas, especially if they're for someone who loves playing Minecraft! The illustration of each Minecraft character follows a cute style that will appeal to kids of all ages, making it an exciting publication they would love to see and have.
Diary of an Adventurous Creeper Coloring Book
Follow a lonely creeper's story in this Minecraft coloring book! Here you'll find not just an illustration of Carl the Creeper but his entire journey in pursuit of what he truly wants. There are many scenes to color, and while doing so, you're watching a story unfold. Isn't that exciting?
Minecraft Coloring Book Conclusion
Let your artistic self shine with our selection of Minecraft coloring books! There's a lot of choices to pick from, may it be for yourself or any Minecraft fan you know. From books with storylines to those with a mix of activities, our collection's got you covered. Hit the download button to begin!
We also have a collection of Spider Gwen coloring pages that you can check if you are looking for other coloring pages or books to try.