Henry Danger is a live-action sitcom that first aired on Nickelodeon in 2014. The show follows the life of 13-year-old Henry hard, who lands himself a part-time job as an apprentice of a local superhero named Captain Man. His sidekick adventures begin as Kid Danger, but he must keep his identity a secret from his friends and family. Kids love superheroes, so it was no surprise that the television series hit became an instant hit. The popularity of Henry Danger became noticeable with the number of items inspired by the show. Among these goods includes the Henry Danger coloring page!
If you're searching for a Henry Danger coloring page, have a look at our collection here at the Coloring Kingdom. Choose one or two that captured your interest, whether that's for a Henry Danger fan or yourself!
Henry Danger Smiling Coloring Page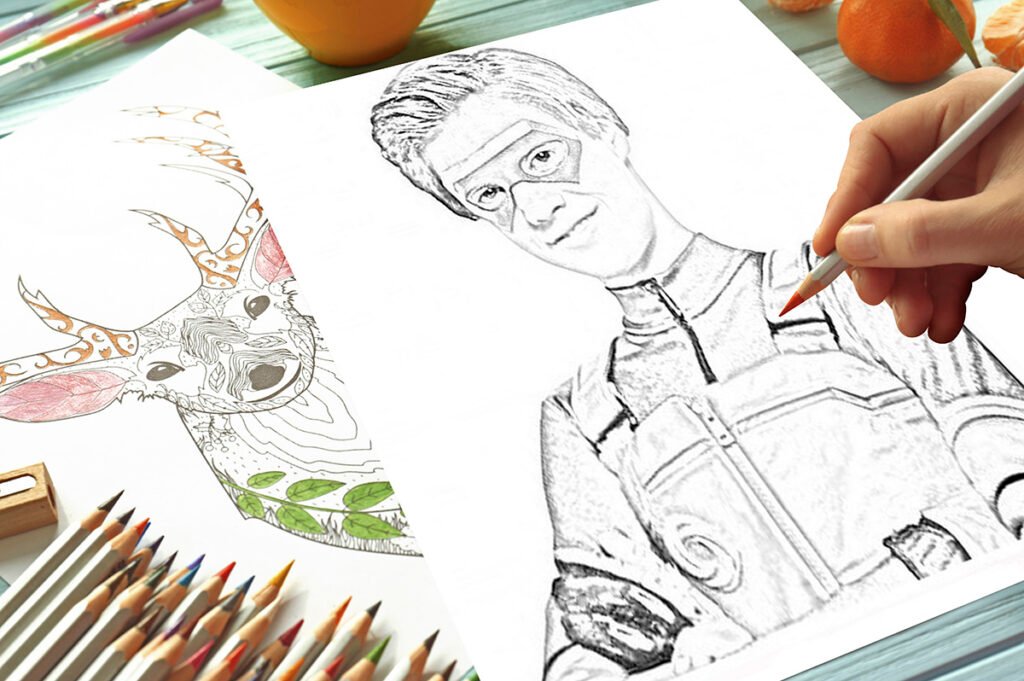 Get yourself a copy of this Henry Danger coloring page! A smiling Henry Hart in his Kid Danger disguise stars this illustration. If you're a fan, you may color the details according to the character, but everyone has the freedom to pick the colors they prefer. It's a coloring page for kids of all ages, helping them develop creativity, color recognition, and focus.
Henry Danger Coloring Sheet for Kids
Join Henry Danger and his adventure as a hero apprentice with this coloring sheet for kids! It's a fantastic coloring page for kids of all ages, especially for Henry Danger fans and casual viewers. After completion, you can display the output in your room, much like a poster. To get started, grab your pens, crayons, markers, or colored pencils, and enjoy coloring!
Captain Man And Henry Hart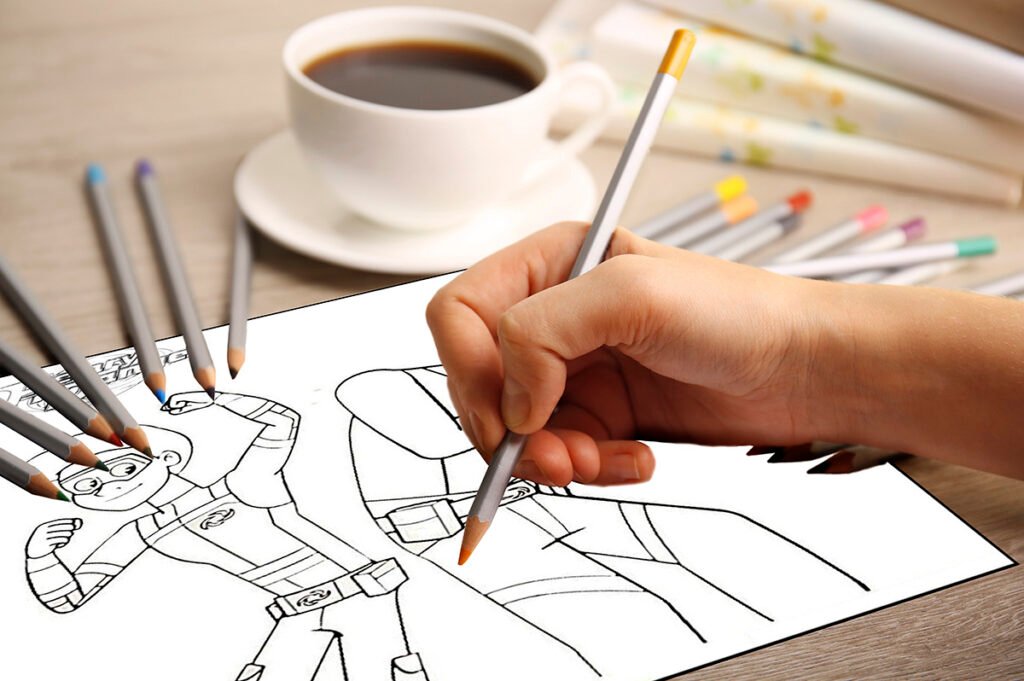 Here's an interesting choice to consider if you're an avid fan of Henry Danger. The illustration displays Captain Man and his sidekick, Henry Hart, standing side by side. Both heroes work hand in hand to fight crime while in disguise. Similarly, work with your coloring utensils and make a work of art as a Henry Danger fan!
Henry Danger and Captain Man Coloring Page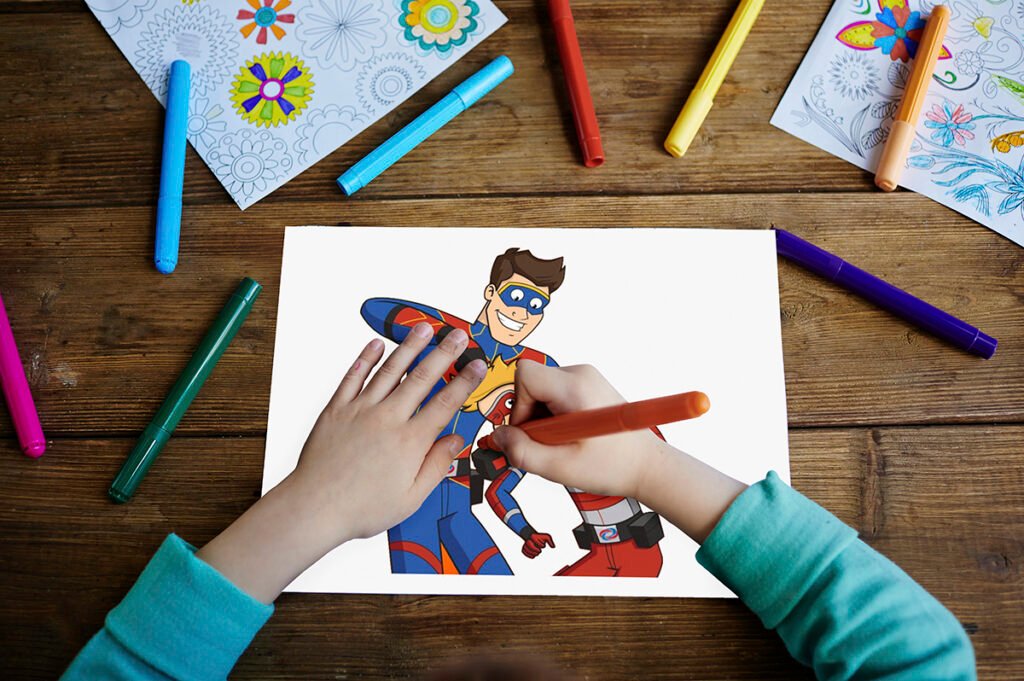 The Nickelodeon series, Henry Danger, ended in 2020, but they remain a favorite superhero duo for many kids. To relieve their fun adventure together, here's a Henry Danger and Captain Man coloring page! It's a printable illustration that kids of all ages will enjoy filling with colors, especially if you want to give them an activity to keep them busy.
Kid Danger Coloring Page
Grab your watercolor, markers, crayons, or any coloring utensil, and bring this Kid Danger coloring page to life! It's a coloring sheet with distinct line art, making it easy for kids and adults to color the image within the lines. Kid Danger holds a gadget by his hand in this illustration, ready to report to Captain Man. While it may look simple, it's still a coloring page suitable for all ages!
Henry Danger Pdf Coloring Page for Kids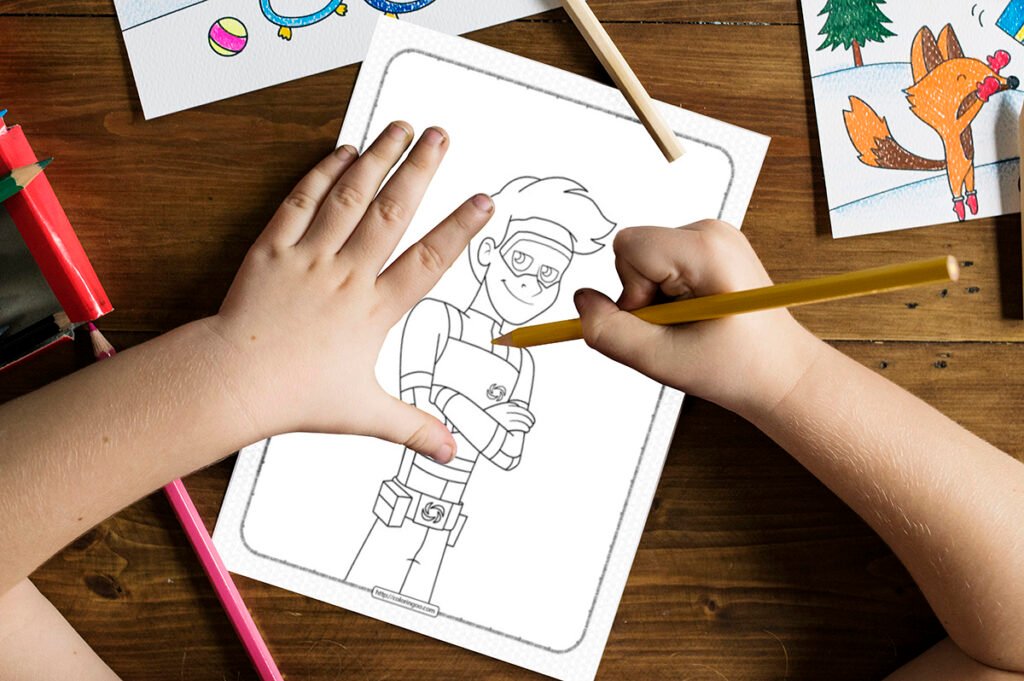 If your kid has colored pencils lying around, this coloring page is for them. It's a simple illustration with well-defined lines, suitable for kids, regardless of their age. The artwork features a clear image of Henry Danger in his sidekick outfit, with his lips forming a smirk. Available in PDF format, it's a coloring page you can reproduce for personal use, so print as many as you want!
 Henry Hart Running Coloring Page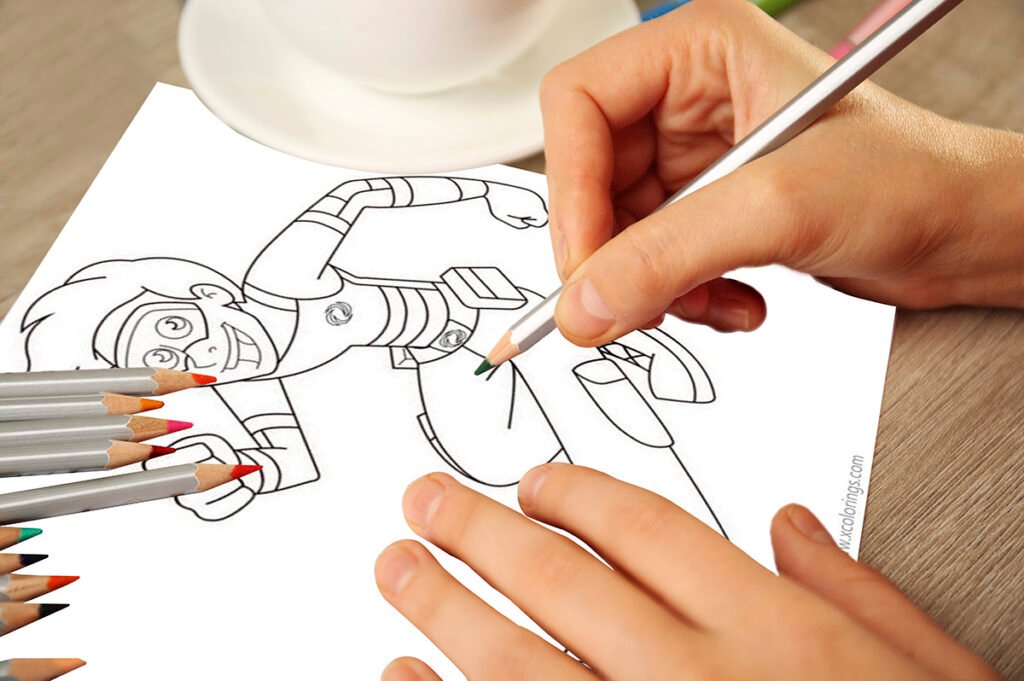 It looks like Kid Danger is running from someone! Who could it be? Let your imagination continue the story depicted on this coloring page! As previously implied, Kid Danger or Henry Hart in his sidekick gear is the highlight of this illustration. His smile subtly hints at the enjoyment he feels with his so-called part-time job, and you'll feel that delight too once you finish coloring this page!
Kid Danger Printable Coloring Page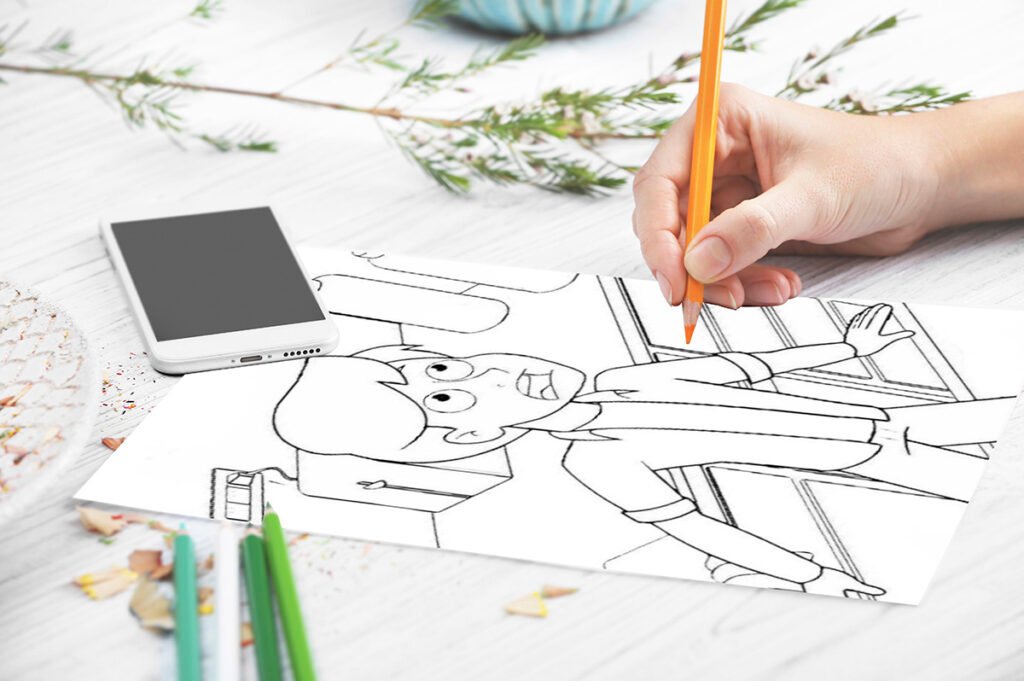 Shocked and skeptical, that's what this printable coloring page shows about Kid Danger! It's hard to figure what's happening in the image, so it's up to you to think of the scenario taking place! Let your imagination wander for a while as you color the details of this illustration. From his shirt to the shelves behind, feel free to use your preferred colors to bring it to life.
Henry Danger Coloring Pages Character Piper Hart
If you're a Henry Danger fan, you're most likely familiar with his younger sister, Piper Hart. Although she's not the most likable character in the series, you'll love to take control of this coloring page! Piper looks annoyed or even mad in this illustration, but that shouldn't stop you from grabbing your coloring tools and making the most out of this image!
Scared Henry Danger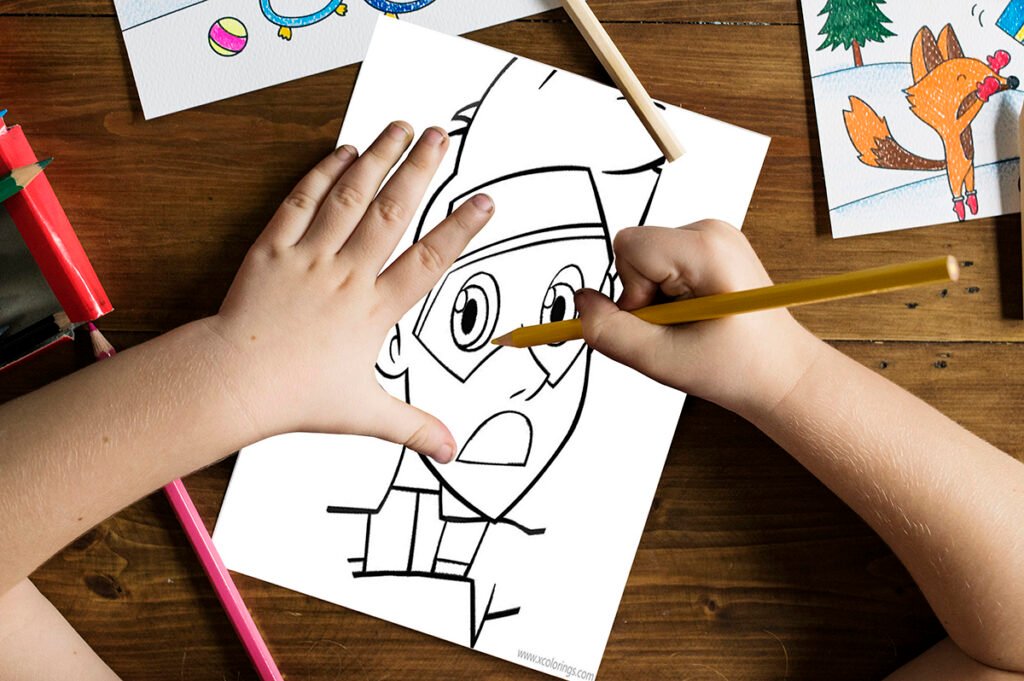 Henry is a human too, so it's normal to see him get scared, just as shown in this coloring page. Fighting villains is no joke, especially if you're still a kid like him! However, there's nothing to be afraid of when coloring this illustration. There's a variety of color combinations you can use, so feel free to utilize as many art materials as you can!
Cute Henry Danger Coloring Page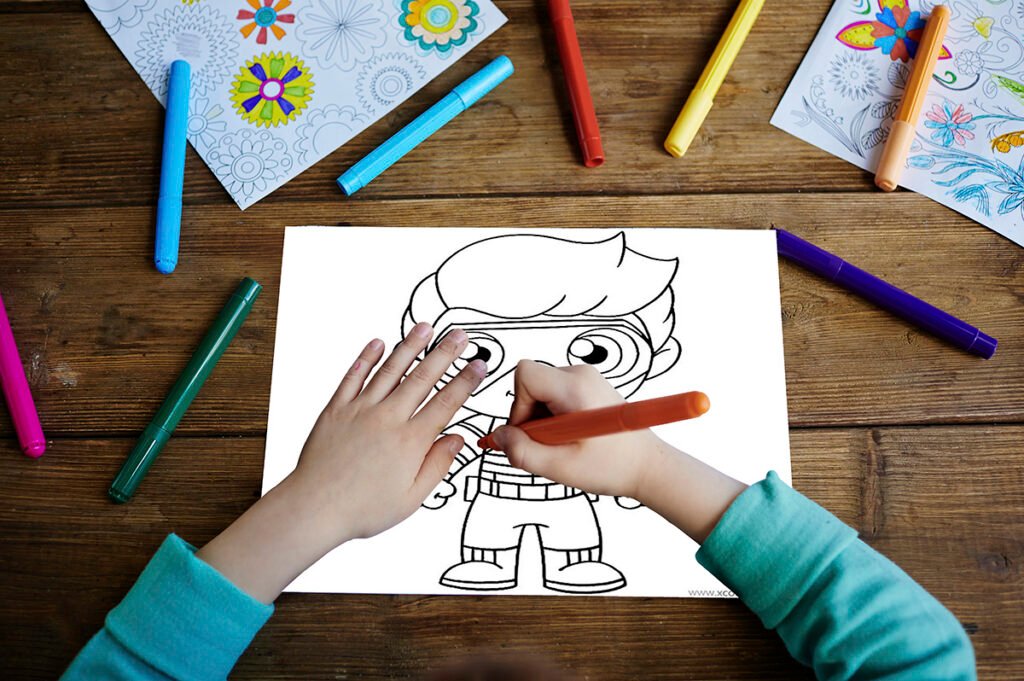 What a cute portrait of Henry! The proportions, details, and outfit design match one another, forming a childlike figure of Kid Danger. Hence, this coloring page fits kids of all ages and adults too! Prepare your coloring pens or any coloring utensil you possess, and let the creative process begin!
Coloring Page of Henry Hart with an Owl
On this coloring page, you'll see Henry talking to an owl he found. While it's impossible to communicate with animals, this image shows how superhero stories incorporate fantasy themes too. What's even better is you can visualize what's happening in this scene through your imagination! Of course, start by getting yourself a copy of this coloring page and adding the colors as you go!
Henry Danger Coloring Pages Kid Danger Characters
Aside from Henry and Captain Man, there are also other characters making the television series incredible. This coloring page best expresses their fascinating relationship! Like most of us, they enjoy hanging out together and having fun doing activities they like. If you fancy coloring, you'll also have fun using this coloring page during your leisure time!
Scared Henry Hart and Captain Man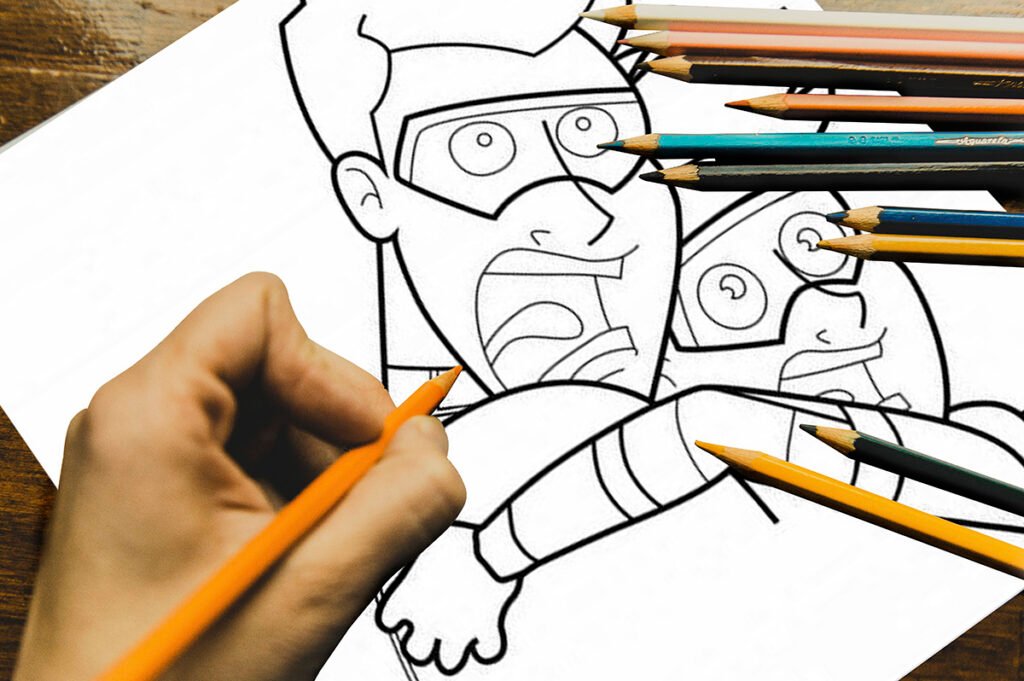 Are Captain Man and Kid Danger in trouble? It looks like they're scared of something! If you're curious to see their frightened faces, here's the coloring page you need! The details incorporated in this illustration seems like it came straight out of a comic book, only missing their respective colors. Take a copy for yourself and complete the look by adding the colors using your tools!
Henry Danger with Captain Man
Here's another coloring page that will help you improve your creativity as you relax! It's an illustration showing the favorite duo of most Henry Danger fans, Captain Man and Kid Danger. They're standing side by side, implying their connection: a superhero with his sidekick. It's a versatile coloring page that can become a poster once completed, something you can display in your room or anywhere you like!
Henry Danger Coloring Book with Unique Coloring Pages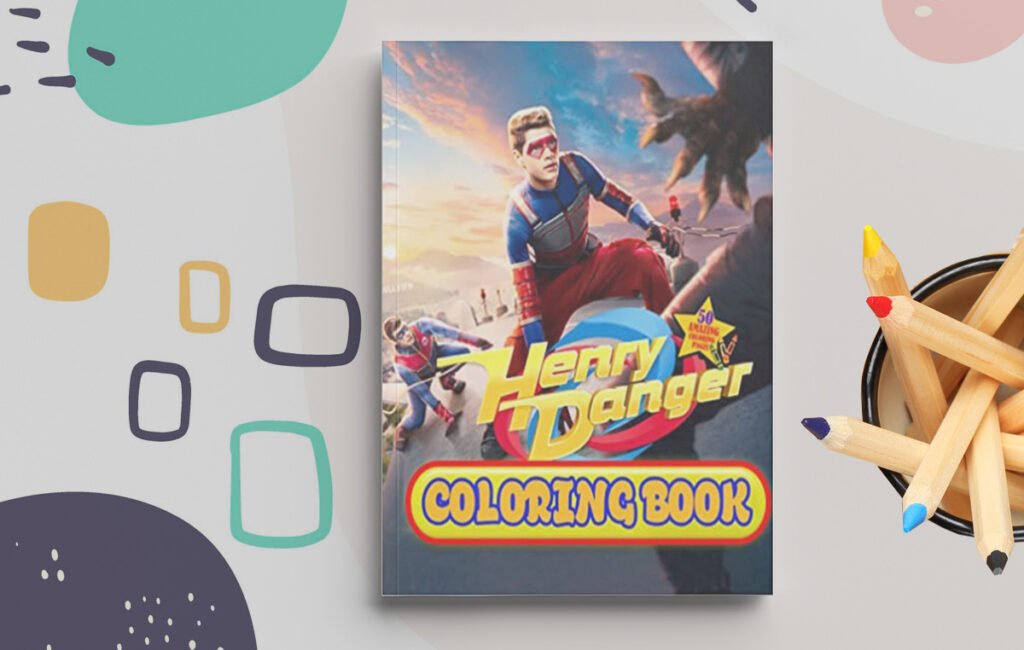 Get ready for countless hours of coloring fun brought to you by this incredible Henry Danger coloring book! It's a publication for Henry Danger enthusiasts, perfect for kids and adults looking for a relaxing and de-stressing activity to do during their free time. Use your favorite coloring medium, and let your creativity guide you through your choice of colors!
The Adventures of Kid Danger Coloring Book with Giant Pages
If you know someone who loves the adventures of Kid Danger with Captain Man, this is your cue to get a copy of this coloring book as a gift! It's a book containing unique and exclusive illustrations designed to stimulate creativity as you relax and reduce stress. This coloring book gives no room for disappointment; fun and satisfaction-guaranteed!
Henry Danger Coloring Book with Easy Coloring Page
Dive into the world of Captain Man and Kid Danger through this Henry Danger-themed coloring book! It contains 50 unique coloring pages, ready to help anyone unleash their artist potential. Moreover, it's not exclusive for kids or Henry Danger fans because it's available for anyone. Share the experience with your friends, or have fun coloring the pages anywhere you want!
Kid

Danger Coloring Book with 30 Giant Great Pages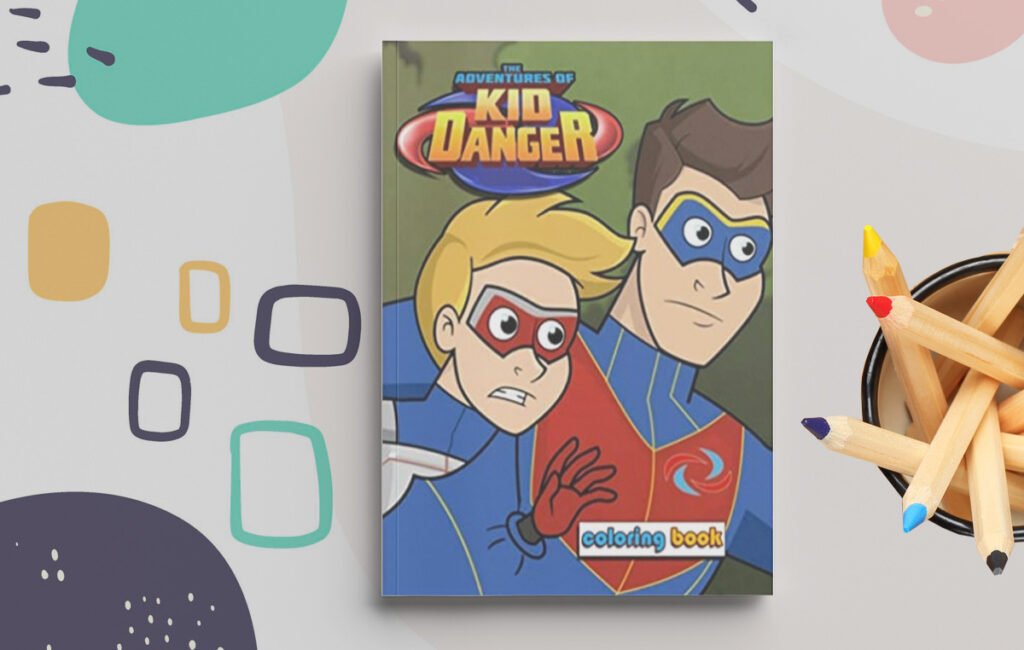 Aside from guaranteed hours of joy, relaxation, and peace brought by coloring, this coloring book also helps unleash the artist potential of any Henry Danger fan, regardless of age! Since it caters to anyone, non-fans are welcome to have a copy of this book too. After all, it's a publication with premium quality images—made for anyone to enjoy.
Henry Danger Coloring Book for Kids and Adults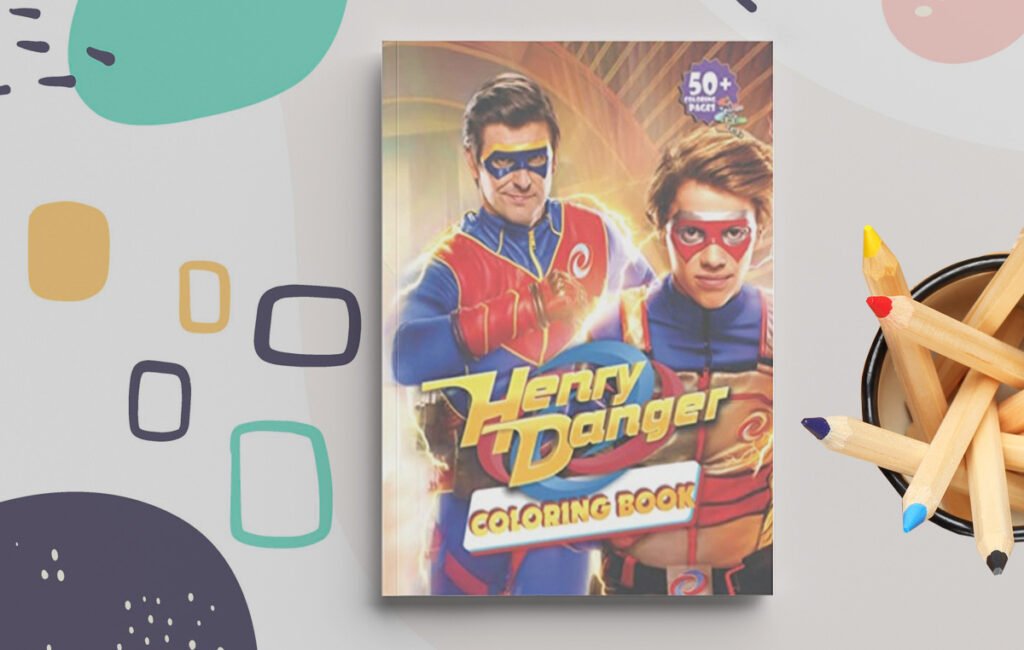 This coloring book for kids and adults is all about the television series "Henry Danger," so expect its characters to greet you as you open its pages! It's a book consisting of unique and incredible illustrations printed on high-quality paper for users to achieve the best results once they've added the colors to each image. Let the fun begin by hitting the download button!
Henry Danger Coloring Page Conclusion
Whether you're a Henry Danger enthusiast or just someone who loves coloring, you'll enjoy our Henry Danger coloring page! Our selection offers incredible choices to choose from, so there is always something for everyone, regardless of whether you're a fan or not. Pick a favorite, then hit the download to get started!
We also have a collection of Unicorn Mermaid coloring pages that you can check if you are looking for other coloring pages or books to try.