Galaxies are, no doubt, one of the fascinating sights in the universe. Its intricate structure stirs the interest of many, and to think that there's still a lot for us to explore is indeed intriguing. Gazing at the night sky, the stunning mix of colors from the interstellar matter in the galaxy brings delight to the eyes, making us appreciate these space objects more. This awesomeness attracts kids and adults, so the number of items using a galactic theme is unsurprising. Among these products include galaxy coloring pages and books, as displayed in this collection.
Satisfy your love for the galaxy with our compilation of galaxy coloring books and pages here in the Coloring Kingdom! Choose any from our collection, then use your creativity and imagination to create the galactic world of your dreams.
Galaxy Printable Coloring Page
When talking about forms of entertainment involving galactic and space themes, there's no way to rule out Star Wars! Hence, here's a printable coloring page that subtly incorporates details from the movie! Kids and adults will find tranquility as they color the characters in the illustration, especially if they've always loved Star Wars.
Astronaut, Alien, Galaxy, Space Ship, and Spaceman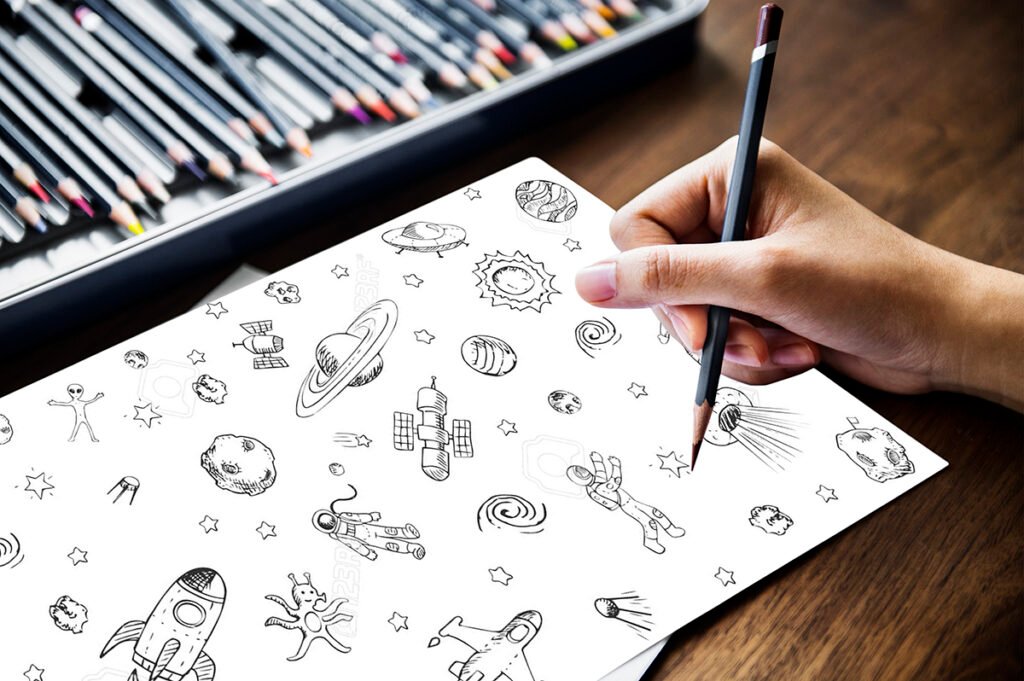 Here's a coloring page that will keep your love for galaxies and coloring going! It's a doodle art featuring different space objects and entities, including astronauts, aliens, stars, and spaceships. There is a lot of stuff to fill with colors, and each one is different from another, so you'll have fun as you unleash your inner artist!
Galaxy stars, Big planet, and Satellite Coloring Page
Have you ever wanted to visit another planet? Well, you're about to tour one with this coloring page! A distant planetoid awaits your arrival in this black and white illustration. Use your coloring supplies to add colors to the craters, galaxy stars, satellites, and other galactic objects. Although it's almost impossible to visit another celestial body, let this coloring page bring the planet to you!
Galaxy For Adults Coloring Pages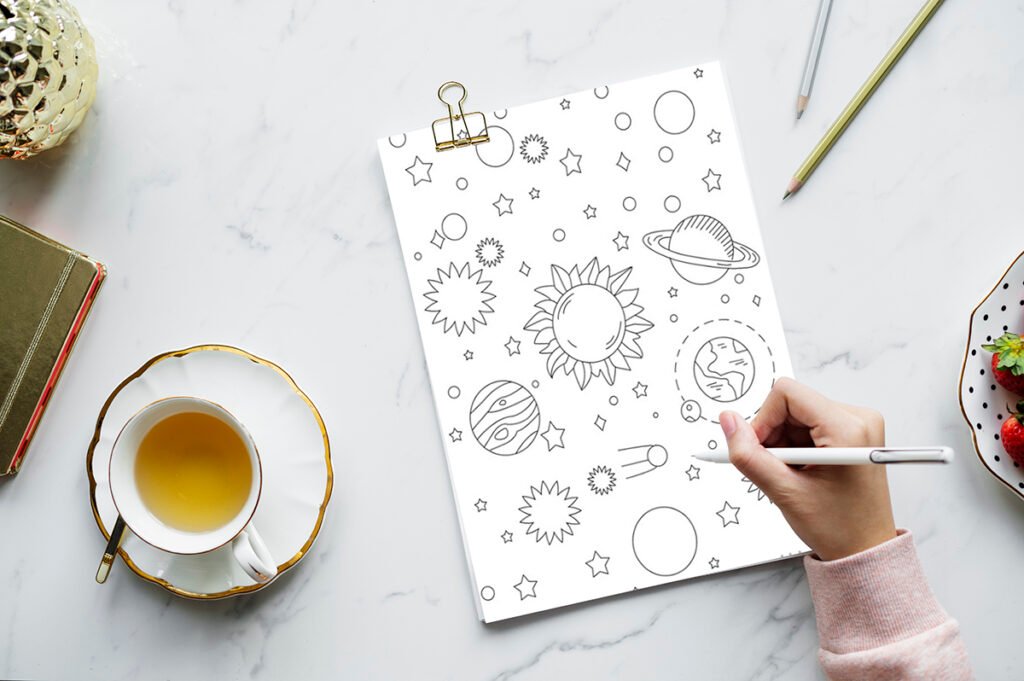 If you're looking for a worthwhile activity to spend this weekend, consider getting this galaxy-themed coloring page! It's perfect for adults who want to unwind and keep their minds occupied other than their daily responsibilities. While it may look like a basic illustration of the galaxy, completing it with the colors of your choice will make it more than just a coloring page.
 Galaxy Crystals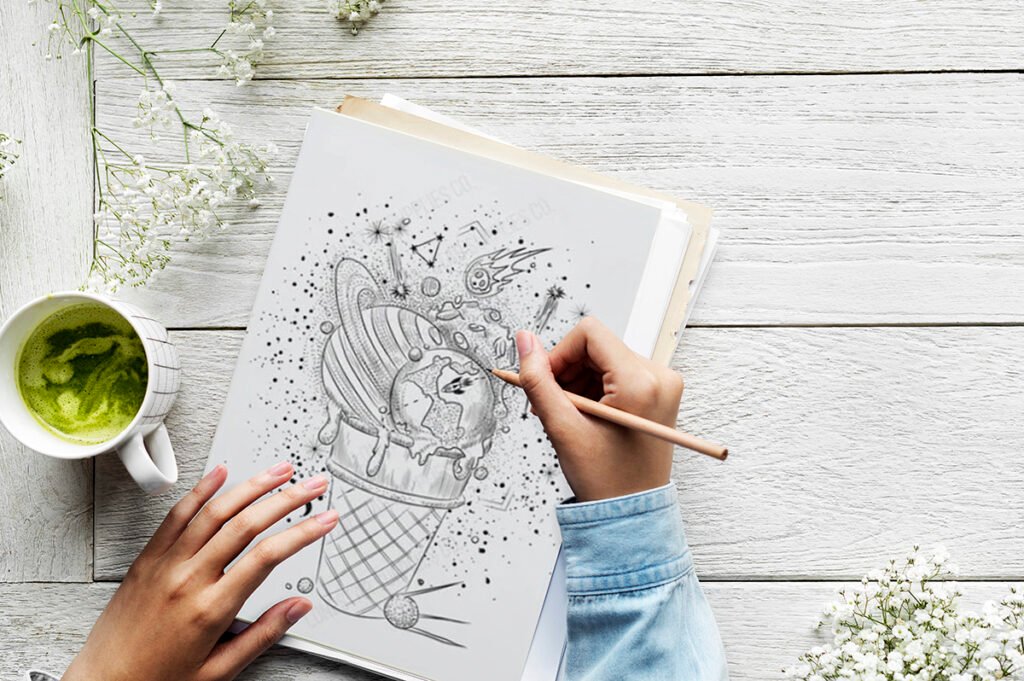 Enjoy your tea or coffee with this coloring page embracing the galaxy theme! It doesn't simply display a collage of any celestial body; it's a creative illustration that uses the space structures to form something that looks like ice cream. That's oddly fascinating! It's a coloring page that allows your artist potential to immerge, whether your use your coloring tools or digital device.
Spaceships, Planets, Stars, Galaxy Coloring Bookmarks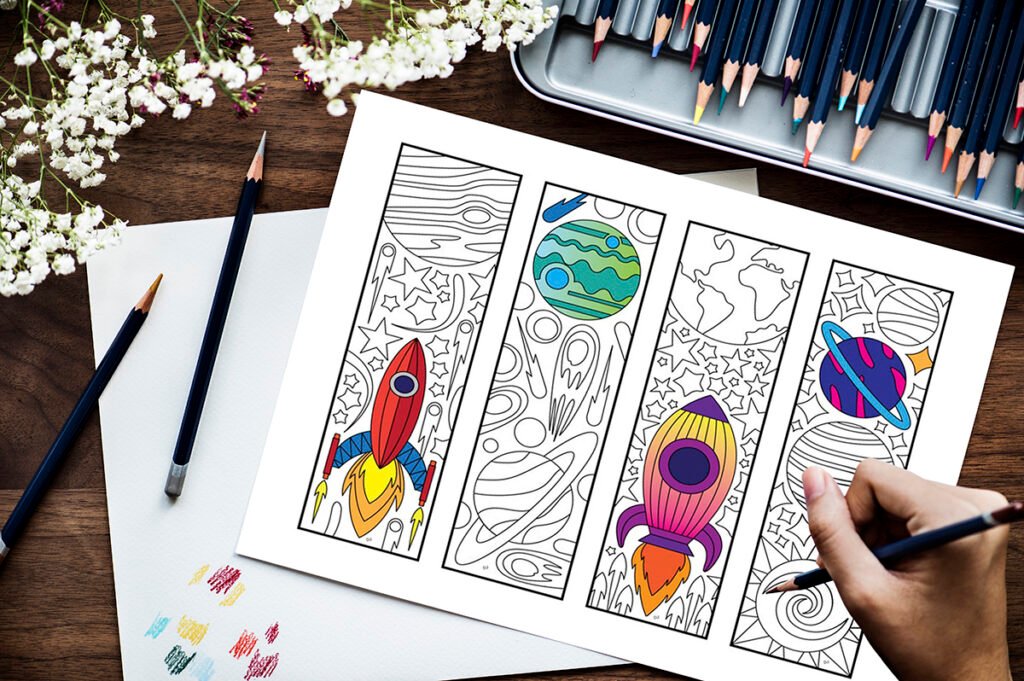 Are you looking for an arts & crafts project for your little space cadet? Are you searching for an activity that's worth the effort? If you do, the versatility of this coloring page will please you! Aside from bringing out the artist in you, you can use the finished product as a bookmark. Each coloring page consists of 4 bookmarks with different designs featuring spaceships, planets, stars, and galaxies. Check them out now!
Guardian of The Galaxy Coloring Pages
Do you know any Guardian of the Galaxy fan? If so, these printable coloring pages will bring a smile to their face! It includes 15 different Guardian of the Galaxy characters and designs, entertaining them as they practice their motor skills. Adults can also use these coloring pages to destress and unwind, perfect if they're also an enthusiast of the mentioned show!
Kitten Galaxy
Get ready to venture into the space with these adorable kittens! You'll never have to wonder who will accompany your galactic adventure because these cats are as prepared as ever. The coloring page is easy-to-color, helping you assign any color you prefer each kitten to be. Grab a copy of this now and turn your dull weekend into something exciting!
Float in the galaxy Coloring Page
Let yourself float in the galaxy with this printable coloring page! With your astronaut gear ready, drift to space mindlessly as you let your imagination guide your hands' path on the illustration. Grab a handful of crayons, coloring pencils, or markers to get started, and remember to focus on which color combinations you'll use. Have fun!
Galaxy Crystals Coloring Page for Adults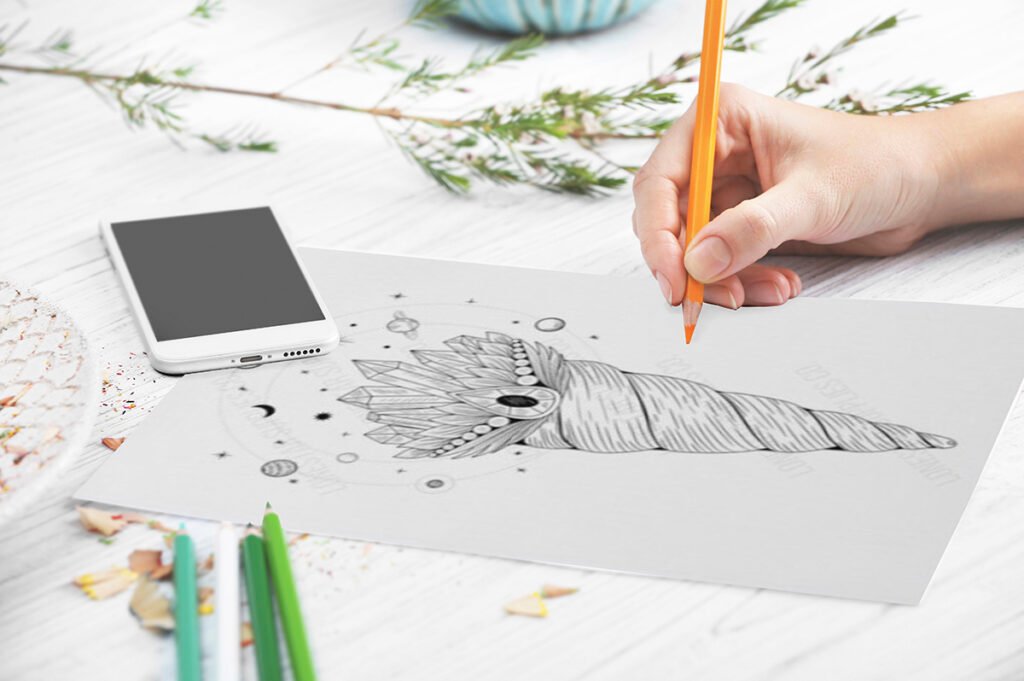 See the galaxies and stars in a different perspective with this printable adult coloring page! Instead of merely illustrating the beauty of the celestial bodies, it takes things to the next level using the crystal theme. It's a coloring page that displays the galaxy above a set of crystals: a stunning combination perfect for space and crystal lovers. Get yourself a copy of it today!
Galaxy Dreams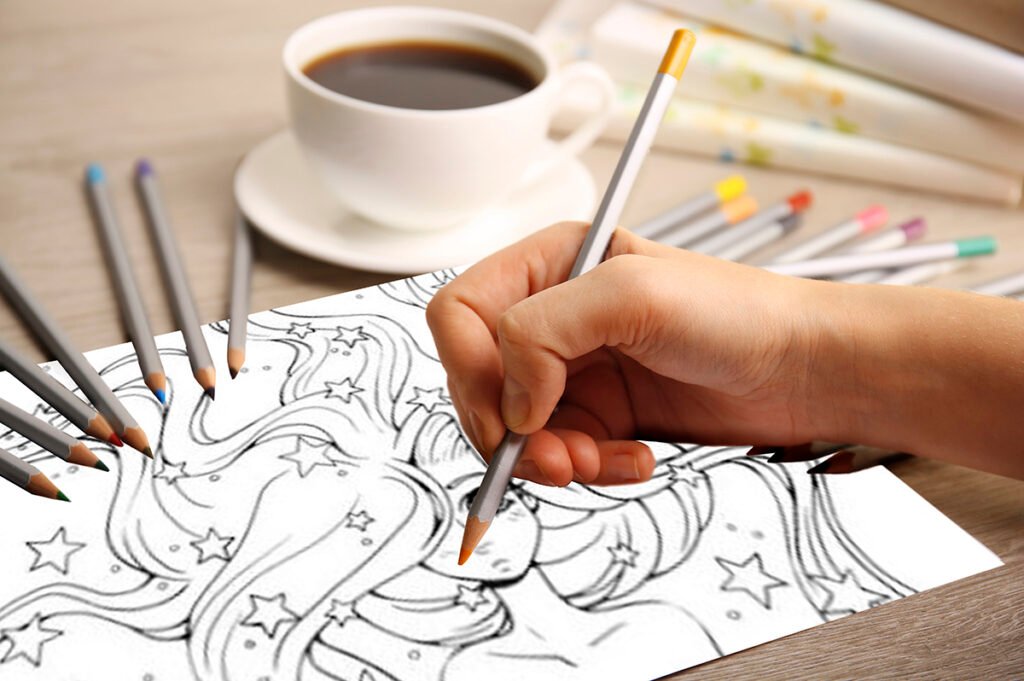 Space lovers, astronauts-at-heart, and coloring enthusiasts, here's the collection of space-themed coloring pages for you! The unique designs and high-quality artwork make this digital coloring pack the must-have item for your arts & crafts project. Each illustration is mesmerizing and well-detailed, equally fit for galaxy fans and enjoyers of coloring activities, especially if you're someone who loves both!
Inky Galaxy Coloring Book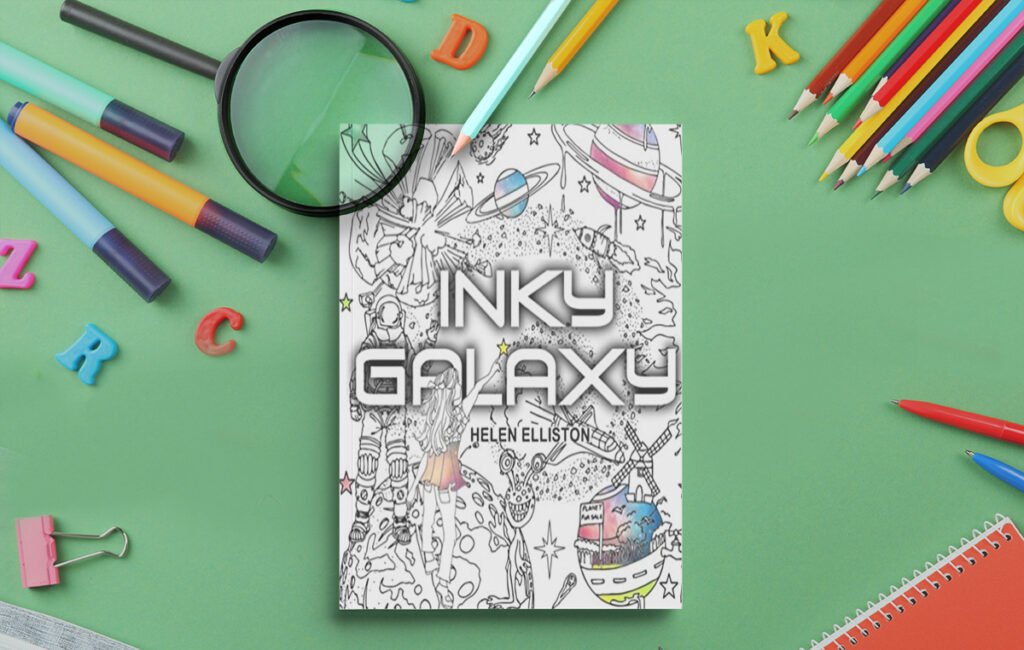 Channel your inner artist and escape to a galactic world through this coloring book! Planets, astronauts swinging on the moon, aliens on outer space, and other celestial bodies welcome you in a whimsical work where you can unleash your imagination. It's especially incredible for adults looking for a hobby or activity to destress and unwind after a tiresome week of work and chores. Pack your coloring supplies and begin the journey now!
The Ultimate Galaxy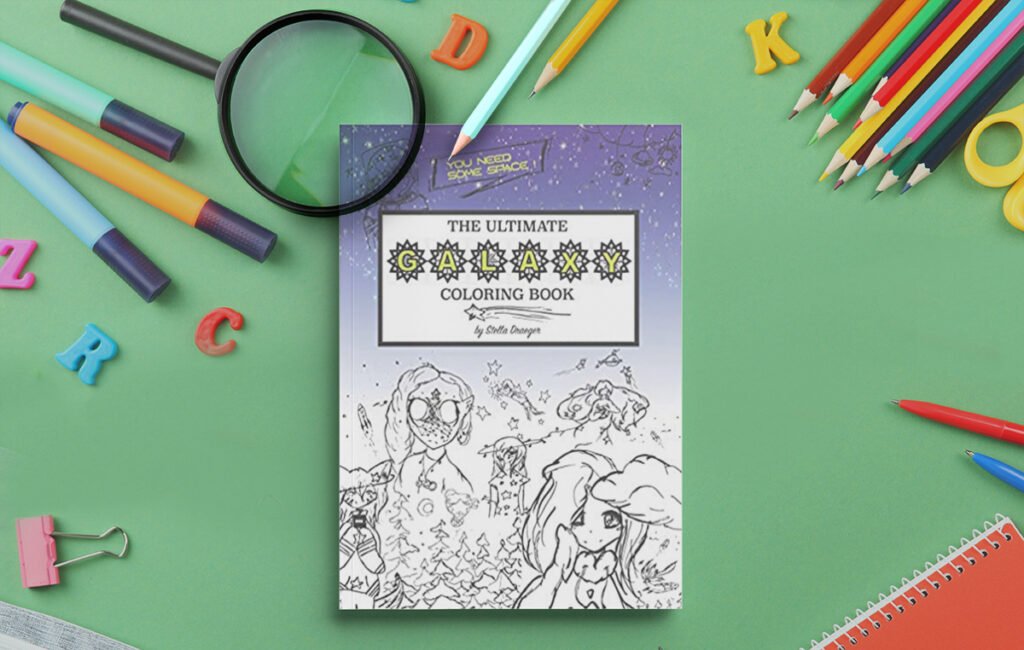 Step out of your comfort zone and enter an intergalactic realm as you color each page of this stellar coloring book! Aside from its incredible illustrations and well-defined outlines, it's a book that will let you enjoy the art of coloring as you relax with your favorite beverage. It's an excellent book for all ages, where your creativity has a place.
Creative Galaxy Coloring Book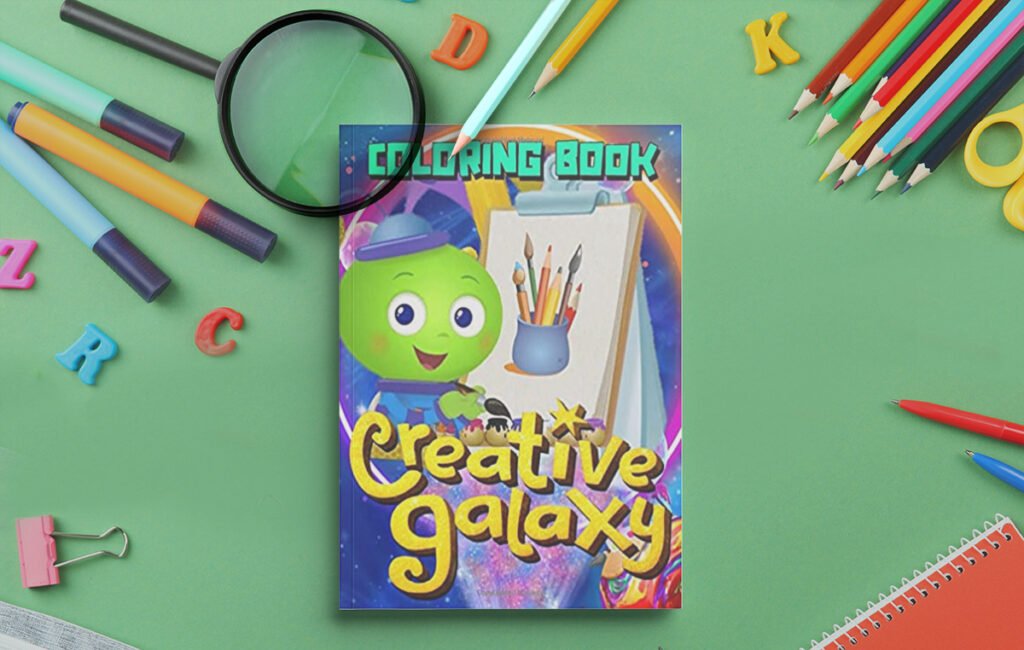 It's always best to stimulate a child's creativity during their early years. If you're looking for something to start with, introduce this coloring book to your kid! It unveils the beauty of the vast universe through excellent quality coloring pages, making it an incredible book that works wonders in stirring their imagination. Moreover, it's also a great gift idea for any special occasion!
Creative Galaxy Dots Lines Activity Color Puzzle Book
You'll never want to miss out on the fun brought to you by this unique coloring book, especially if you're a fan of the famous web television series, Creative Galaxy! The coloring pages exhibit various characters from the show, and you'll have a great time imagining a journey with each one as you imagine yourself exploring an intergalactic landscape. Get your coloring utensils ready to color each dot, line, and spiral!
Guardians Of The Galaxy Coloring Book
Guardians of the Galaxy fans, this coloring book exists for you! Meet Groot, Gamora, Peter, Drax, Rocket, and more characters as you go through the 100 fun-filled illustrations of this book. The eye-catching coloring pages are something to look forward to, regardless of age or skill level. Like most coloring books, each image has its designated page to prevent bleed-through, enabling users to rip and hang their masterpiece once completed!
Sweet Galaxy Book for Kids
Beat boredom as you color the pages of this Sweet Galaxy coloring book! It's a vibrant publication containing illustrations of delicious desserts, possibly including your child's favorite! The eye-catching images use clean and well-defined lines, making it great for younger kids practicing their coloring skills. Although it caters to children, adults will also find delight in this adorable coloring book!
Guardians Of The Galaxy Book for Adults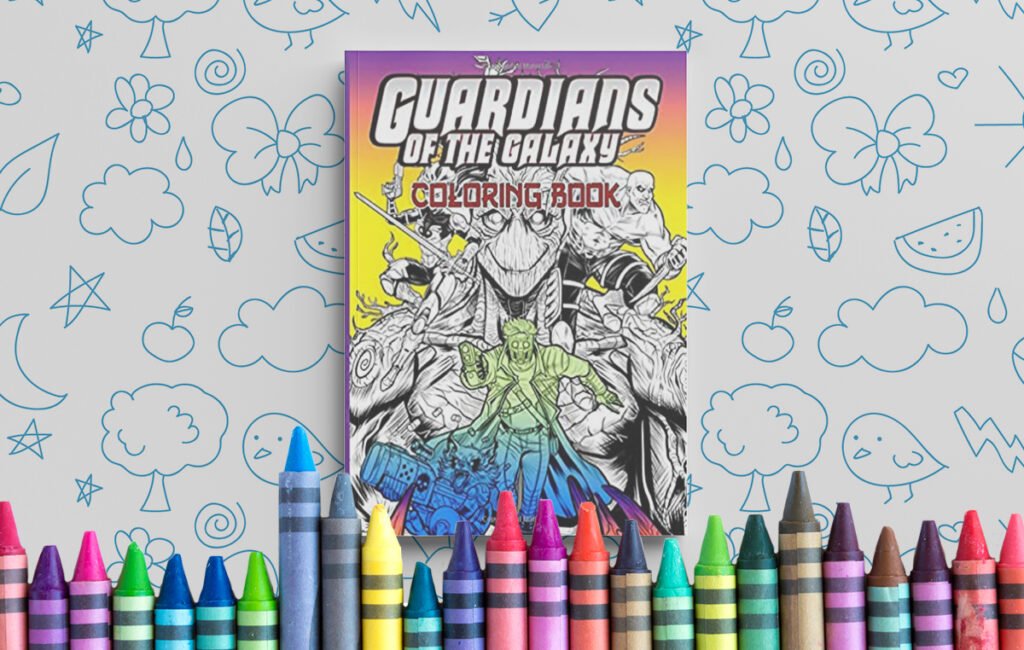 Most of us can only dream of traveling to outer space, let alone meet the Guardians of the Galaxy! Hence, this adult coloring allows you to greet the superhero team through detailed illustrations! All ages and skill sets will enjoy the collection of artwork inside, so there's no need to worry whether you're too old or too inexperienced for coloring. Grab your favorite coloring tools and fill in today!
Galaxy Pop Coloring Book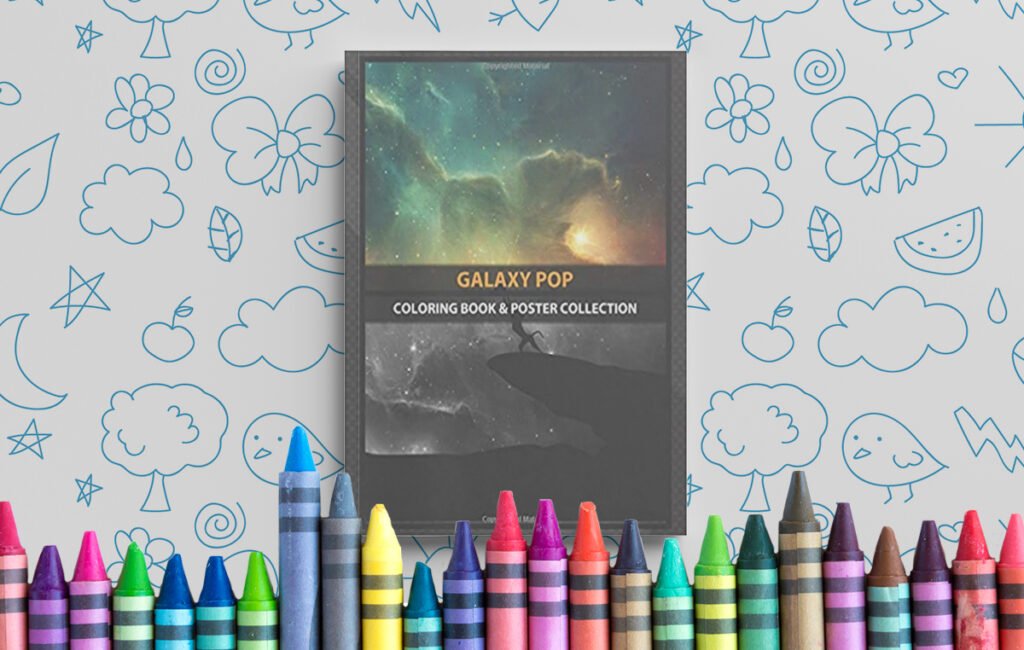 Mix, match, and combine colors as you fill in the coloring pages of this book! It contains 20 removable posters and 20 pages dedicated to coloring, consisting of detailed designs related to galaxies, space elements, and famous cartoon characters. Prepare your creativity and coloring supplies for a relaxing session of coloring fun!
Marvel Guardians of the Galaxy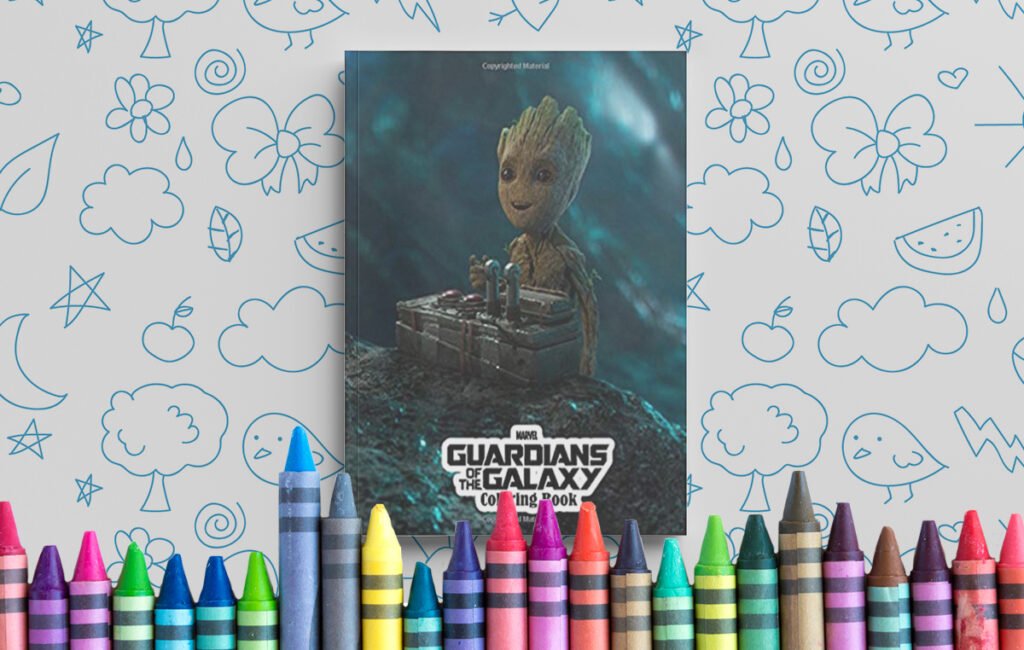 Meet and greet your favorite character in the Guardians of the Galaxy through this coloring book for kids and adults! The illustrations inside this publication feature not only the protagonists in the show but also scenes you've most likely seen before. While you're at it, immerse yourself in each coloring page and visualize your role if ever you're given a chance to be a guardian yourself!
Marvel Guardians of the Galaxy Coloring Book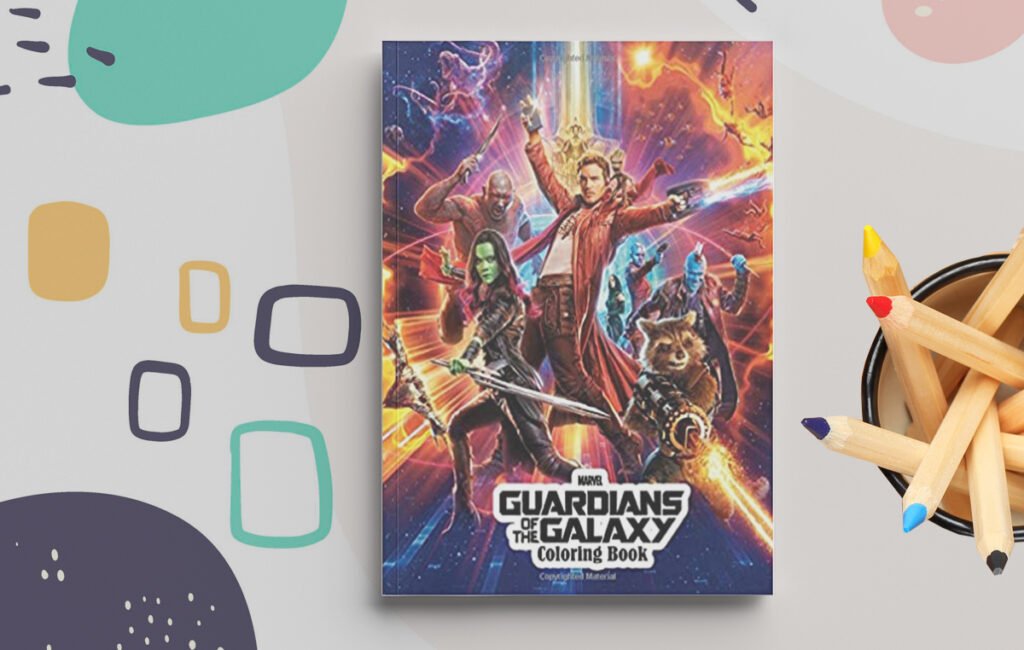 More than 50 illustrations are waiting to get colored by you, only in this Guardians of the Galaxy coloring book! Whether you're a beginner or experienced in coloring, there's a design catered for you and your skillset. Sit back, relax, and set your favorite coloring utensils in your working area, and find your creativity take over the process. Don't worry if you're not entirely a fan of the show: this book is for everyone!
Toddler's The Galaxy Coloring Book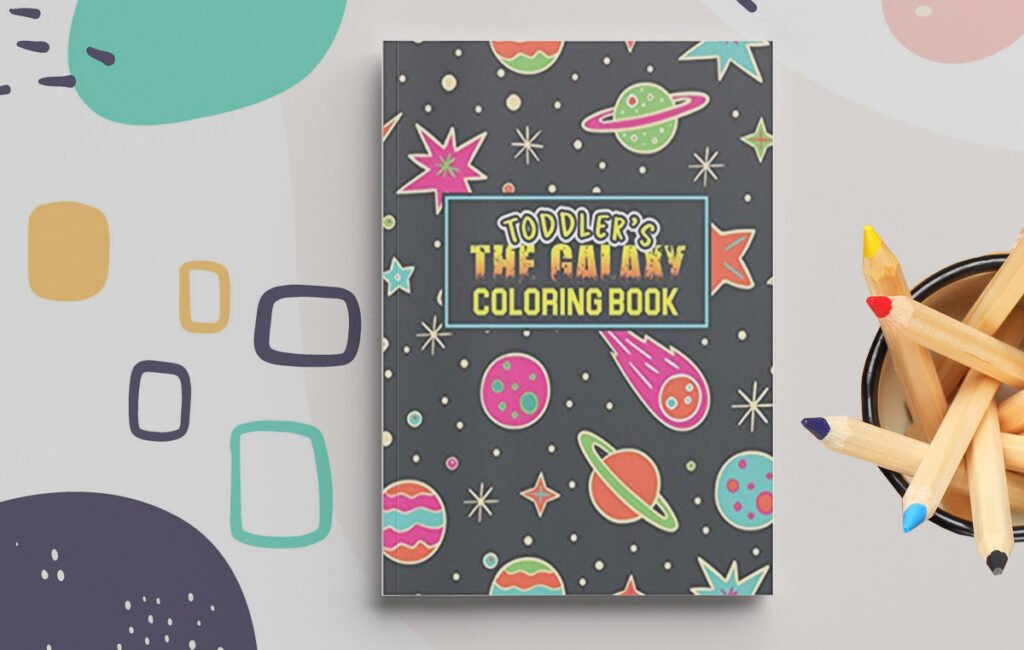 Exposing the little ones to arts & crafts during their formative years will help improve their fine motor skills, focus, color awareness, and creativity! For example, give your kid this activity book! It provides fun activities involving coloring various illustrations, allowing them to select the colors based on their imagination. It's the perfect publication that will keep them occupied as they develop their creativity!
Galaxy: Space Coloring Book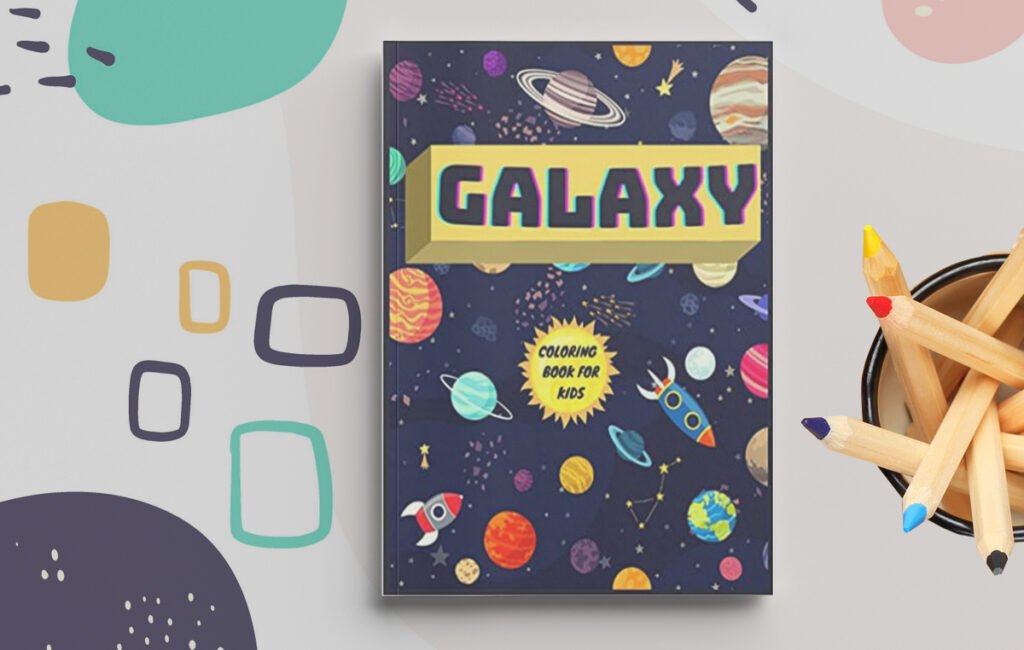 Jump over the moon, meet extraterrestrial beings, and go on a space mission with this coloring book made for outer space lovers! It's a collection of illustrations related to space like planetary bodies, rockets, space shuttles, astronauts, aliens, and more. Guaranteed hours of fun and creativity await every space cadet, so prepare your supplies, whether they're crayons, watercolor, or gel pens!
The Galaxy Coloring and Activity Book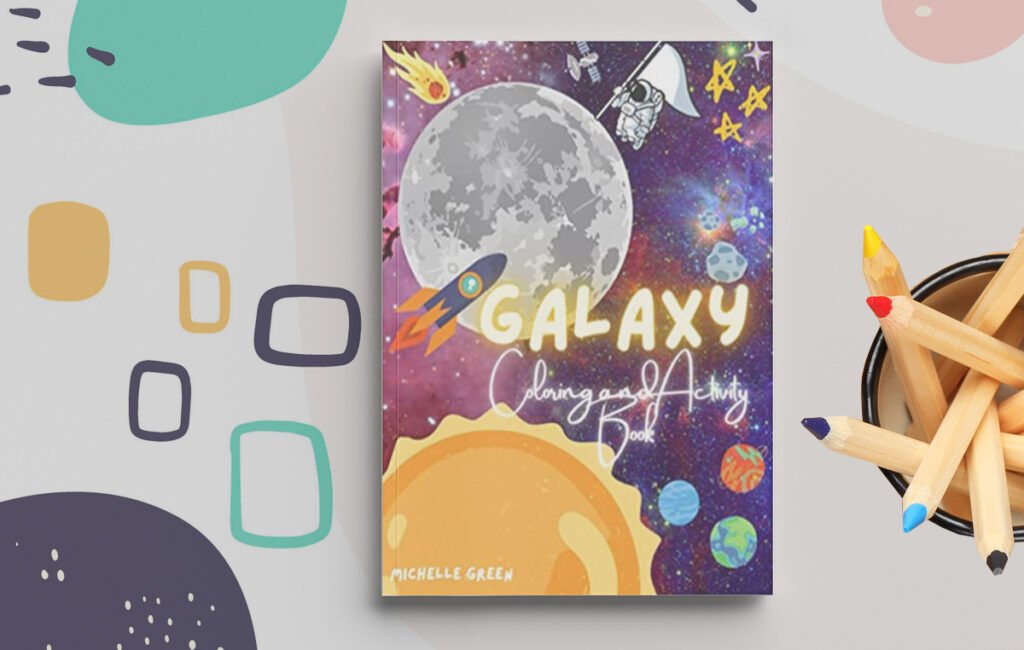 Satisfy your child's curiosity about the galaxy and its wonders through this coloring and activity book! It's a book that will keep your little space explorer busy with designs related to celestial bodies, space elements, unearthly beings, astronauts, and spacecraft. The entertaining and fascinating designs are something they'll look forward to, and it's up to you to give it as a gift or as something they'll do whenever they're bored!
Kawaii Galaxy
Adorable and captivating, these two words best describe this PDF coloring book! The designs use celestial objects and cute animals enjoying their galactic journey. Of course, the cute factor makes these illustrations something you cannot resist! If you're into dainty or "kawaii" stuff, hit download to land on the planet of cuteness!
Galaxy Coloring Conclusion
Start your engines and make a galactic journey to your desired galaxy in the universe through our selection of galaxy coloring pages and books! The individual parts of our list vary from one another, so there's always something that will suit you or someone else's interest. Regardless of age or skill level, you'll find one that will captivate your eye, and once you do, hit download to begin your trip to the galaxy!
We also have a collection of Coloring Dots that you can check if you are looking for other coloring pages or books to try.