Like any other shape, circles are all around us and adopted in every possible domain in the natural and human-made world. Despite its simple form, the previously-mentioned shape resembles many fascinating objects in the universe. From the sun, moon, and planets to wheels and balls, circles are very noticeable and utterly everywhere. Aside from their distinctive form, this rounded shape embodies various positive states such as calmness, harmony, relaxation, safety, and unity. No wonder this curvilinear shape is one of the ubiquitous shapes in the coloring world! Kids and adults enjoy Circle Coloring Pages and Books not only because of their availability but because they're among the most relaxing activities one can work on indoors.
The Coloring Kingdom provides a collection of Circle Coloring Books and Pages that everyone will take pleasure in completing alone or with a beloved one. Check it out now!
Relaxing Circle Pattern Coloring Pages for Adult
Relax and calm your thoughts with this pack of coloring pages! The set includes ten coloring pages, allowing you to relieve your stress and express yourself in something productive. The repetitive patterns involve circles, a shape known to evoke peacefulness. You'll find satisfaction in using different color combinations for each page, so don't hesitate to get the pack for yourself!
Antistress Bubbles Coloring
Let your stress and worries vanish into thin air for a moment by adding your colors to this coloring page. The circles on this coloring page resemble bubbles clustered together to form a pattern-like illustration. It's a coloring sheet that will unleash the artist in you as you release your stress or take a break from work. Enjoy its benefits by hitting the download button now!
Circle Patterns Coloring Pages
Do cats huddled together or birds massed in a group attract your interest? Then, this bundle of printable coloring pages will suit your liking! Aside from the cats and birds forming a circle, your creativity has ample space for self-expression in this 14-piece set. The illustrations are unique and captivating, perfect for kids and adults who have a growing passion for coloring.
Circle Shape Coloring Illustrations for Kids
Nature, in all forms, holds an undeniable beauty that's impossible for anyone to resist. For example, most coloring enthusiasts find themselves drawn to nature-inspired illustrations. Come and take a look at this collection of coloring pages! There are five coloring pages in a circle form featuring tropical plants and animals. Adults and kids will find excitement once they have their hands on these coloring pages!
Mandala Circle Flower
Sometimes, the simplest form of things is enough to satisfy us. Take this coloring page as an example! It features a flower in the shape of a circle while using the mandala art style. It's a coloring sheet that's easy-to-color, suitable for everyone, including low-vision adults. Never underestimate the simplicity of this coloring page, as it can stimulate your creativity while idling away time.
Fancy Circle Bookmarks Coloring Page
Shout out to book lovers and coloring enthusiasts! Here's a coloring page that will complement your love for books! The gorgeous design imprinted on this coloring page makes a stunning bookmark once finished. As you can see, one coloring page yield four bookmarks! Isn't that an incredible treat worth downloading?
Circle Flower Mandala Coloring Page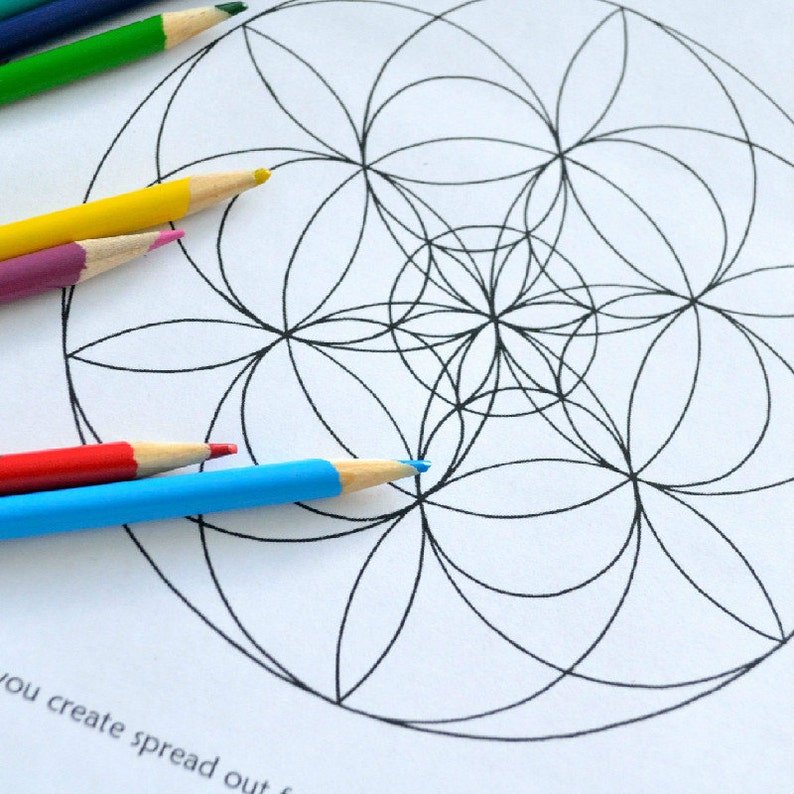 Ripples, as illustrated on this coloring page, often spread in circles. As simple as it looks, such a worksheet can become a starting point for anyone looking for an activity to unleash their artistic side. It also incorporates the mandala art style, which explains the repetitive shapes on this coloring page. There's also a bonus quote below the image, something you can reflect on while coloring.
Circle Design Coloring Page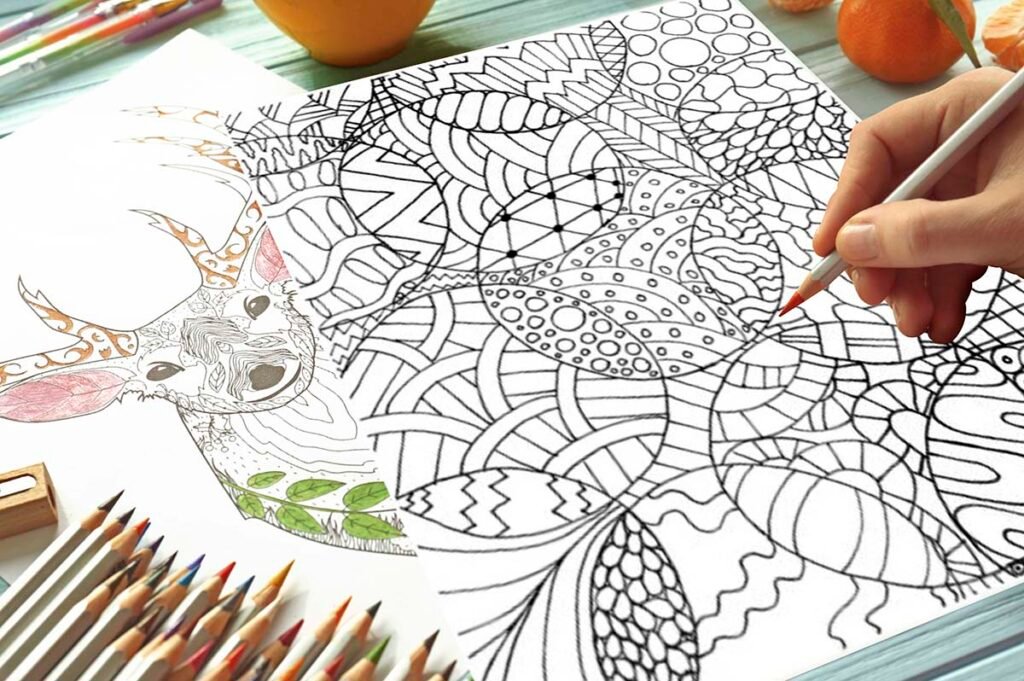 Despite their simple structure, circles have an undeniable versatility. For example, this circle-themed coloring page contains various designs for you to color. Each ring is unique, giving you plenty of room for mixing and matching colors. It's an incredible coloring page that children and adults will delight in, especially when they run out of indoor activities to do.
Inside the Circle Coloring Page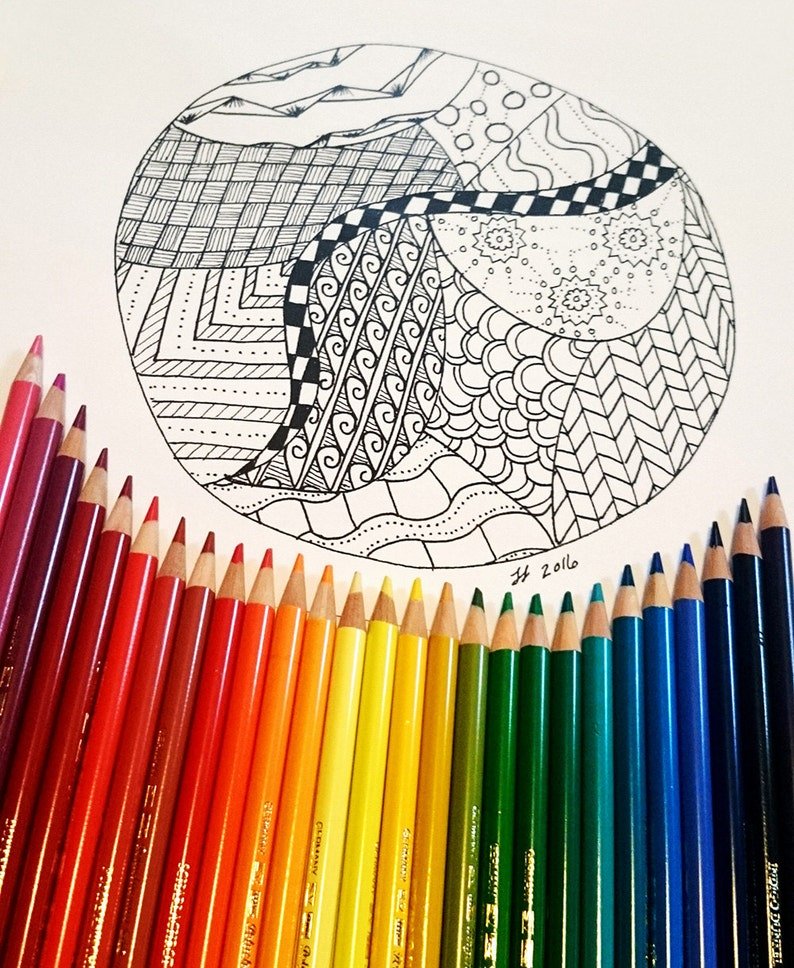 A curvilinear shape with no edges, a circle has plenty of space within its curved line. This coloring page makes excellent use of that space! It features the "Inside the Circle" artwork, which justifies the designs illustrated inside a big circle. Download and print a copy of this coloring page to delight in its beauty!
Circle Mandala Coloring Pages
These mandala coloring pages are what you need after an exhausting week of work! Don't worry! It's not as troublesome as you think since these coloring pages aim to de-stress or calm anyone's mind for a while. What makes this set even better is you can print a hard copy or color it on your digital device using a coloring app!
Spiroglyphics for Adults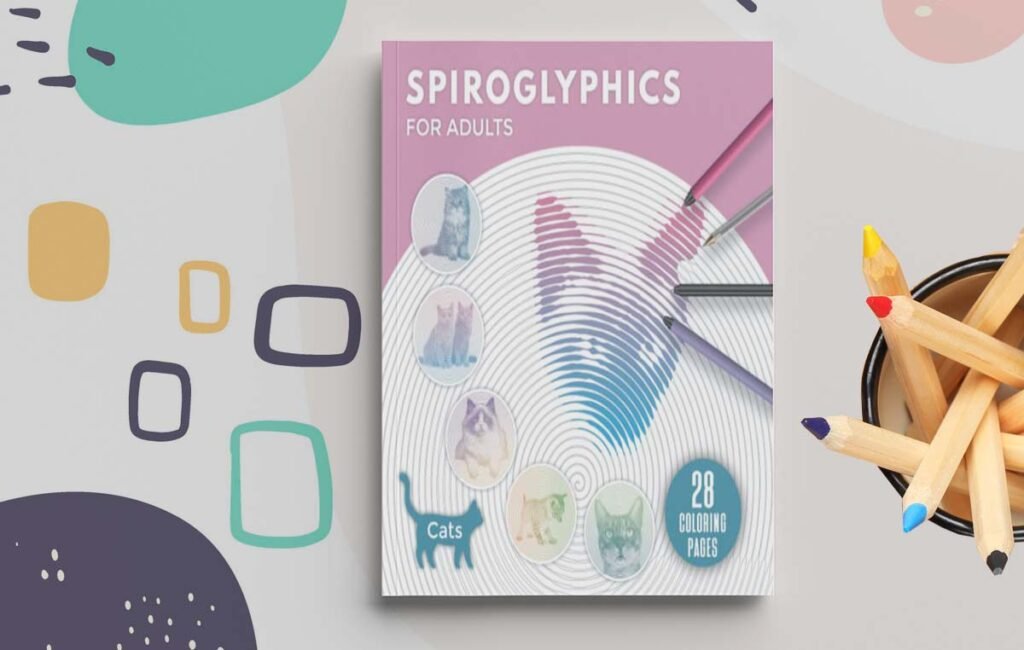 Have you ever heard of the term "Spiroglyphic?" If you're not familiar with this word, it's simply a unique way to create art through two spirals. These spirals vary in width as they wind towards the middle, where they unite. It's advisable for coloring enthusiasts to color each loop with a different color or shade to get the best results. For better understanding, check out this Spiroglyphics coloring book!
Circle of Life Coloring
Join the growing number of people who enjoyed coloring this Circle of Life Coloring Book! As its name suggests, it's a coloring book that uses circular designs to present the beauty of the natural world. The illustrations may look complicated at first. However, as you start coloring, this feeling will subside and get replaced by fascination and delight. Treat yourself or a loved one with a copy of this must-have coloring book!
Crop Circle Coloring Book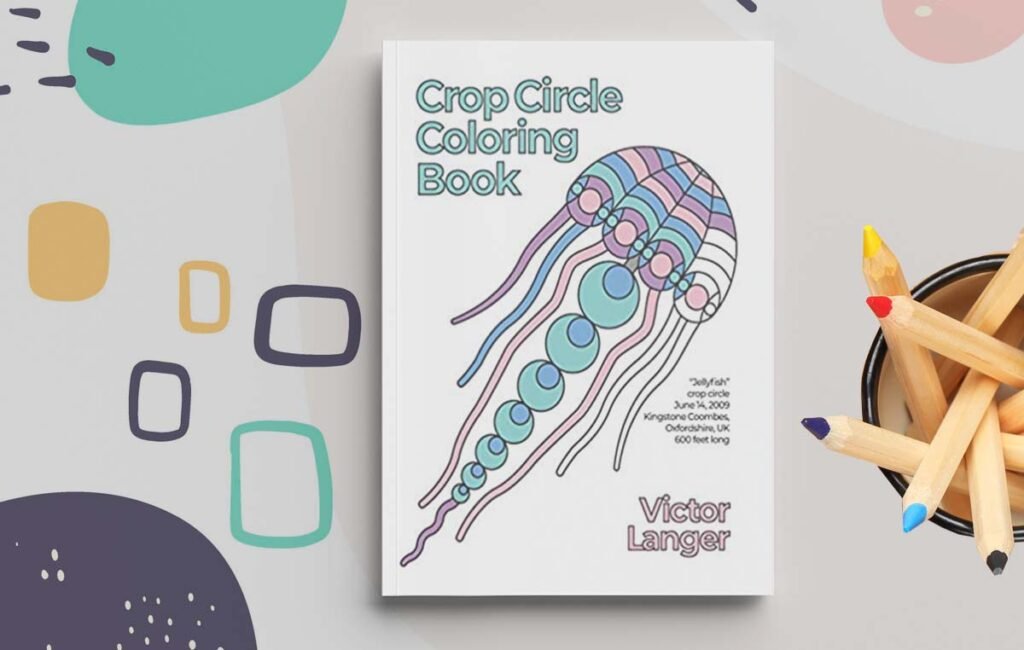 Crop circles are large geometric patterns created by flattening a crop. These crop formations captured the public's interest because of the belief that extraterrestrial creatures assembled these patterns. Regardless of the reason behind these, crop circles inspired the production of this coloring book! The illustrations in the collection are based on aerial photos of real-life crop circles, providing relaxation and entertainment for kids or adults.
Wreath Circles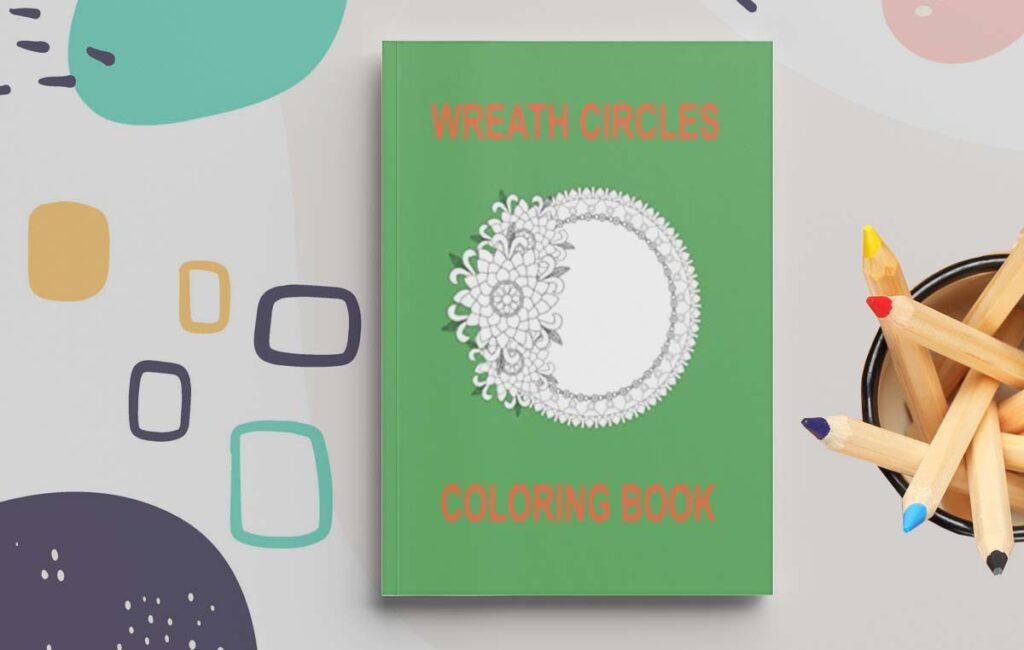 Coloring activities give peace of mind and entertainment for all ages. If you're looking for a coloring page that uses circular patterns for easy coloring, this coloring book suits you best! The concept used for this publication is a wreath or a flower arrangement fastened in a ring. Not only will you enjoy coloring each design, but you're also giving yourself an escape from your troubles and worries for a while.
Color Full Circle: Landmarks of the World
If you're up for a challenge, consider getting yourself a copy of this coloring book! It embodies a unique style in creating images called Spiroglyphics. To unveil the Landmarks of the World on each page, users have to fill in the space between the two lines first. That's challenging but worth the effort once you reveal the hidden imageS!
Flower Circle Mosaics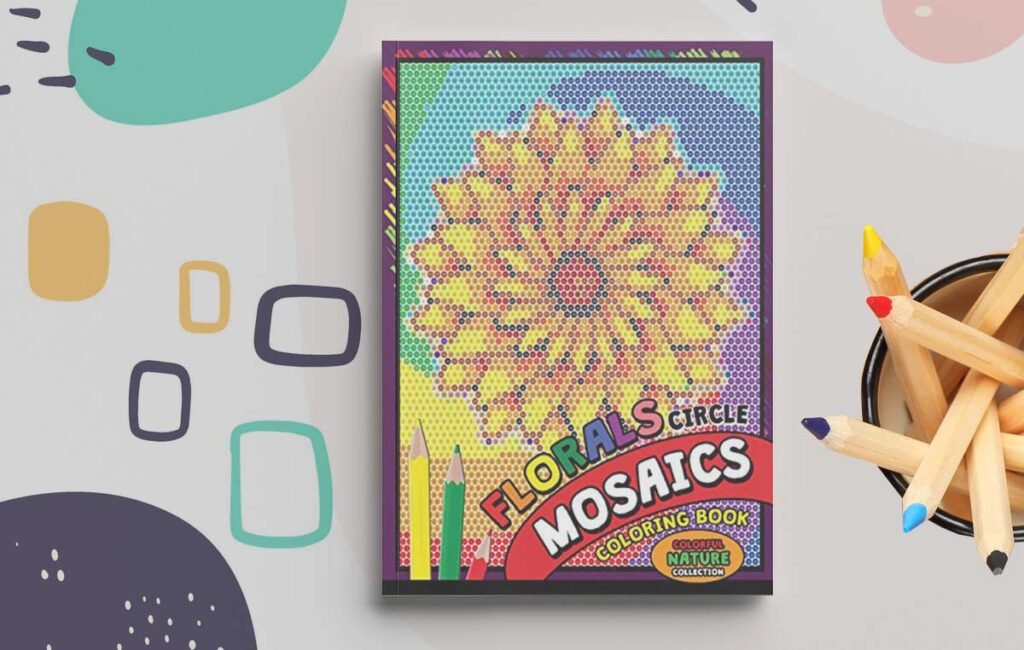 Treat yourself or surprise someone special by giving them this coloring book! It's a mosaic-themed coloring book where clustered circles form the flower illustrations. There are tips and test pages included, guiding and helping you decide which colors to use. You can get a copy for yourself or a beloved one, enjoying a relaxing coloring session alone or with another coloring enthusiast.
Broken Circles
Unique and creative—these words best describe this adult coloring book. It uses the concept of broken circles for its 27 coloring pages. The attention to detail and originality of each design is something you'll look forward to, regardless of your skill in coloring. You'll find great use of your creativity and best set of coloring tools once you start coloring the pages on this book!
Crop Circles Book For Adult
Unleash your creativity and de-stress with each page through this adult coloring book. It captures the concept of crop circles, using various patterns to form a unique illustration for each coloring sheet. With two copies per image, everyone has a chance to color the same page twice! Give it a shot by hitting the download button today.
Incredible Circle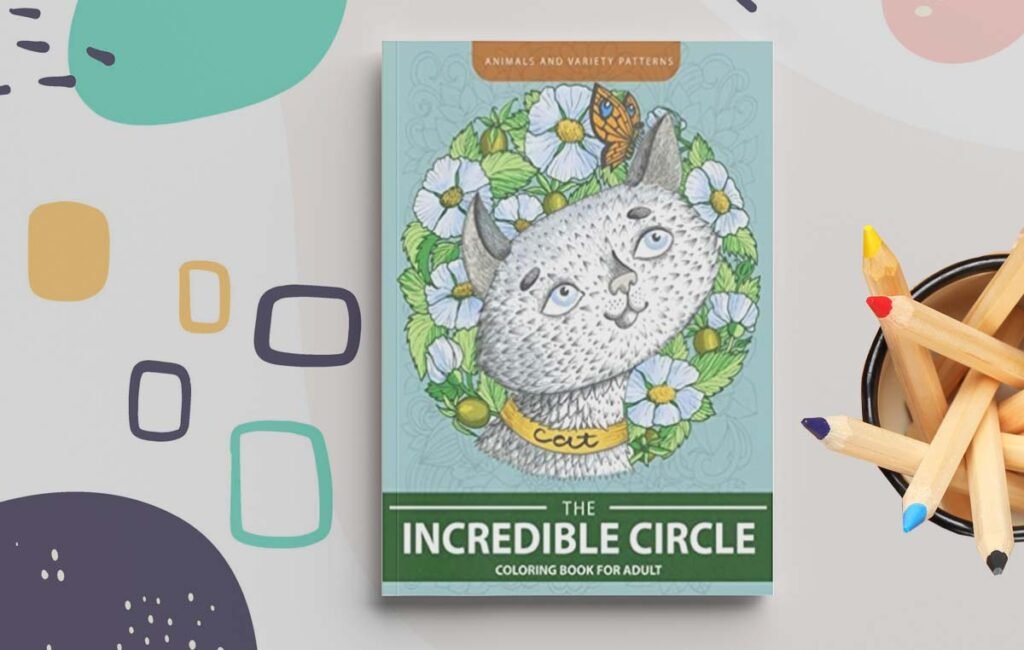 Escape from your troubles and worries for a while by coloring the pages of this book! Everyone deserves a break from time to time, making this book a perfect publication to complete during your leisure time. The gorgeous and detailed images in the form of a circle will take you to a whole new world where only you and your creativity will shine.
Thick and Thin Circle Mandalas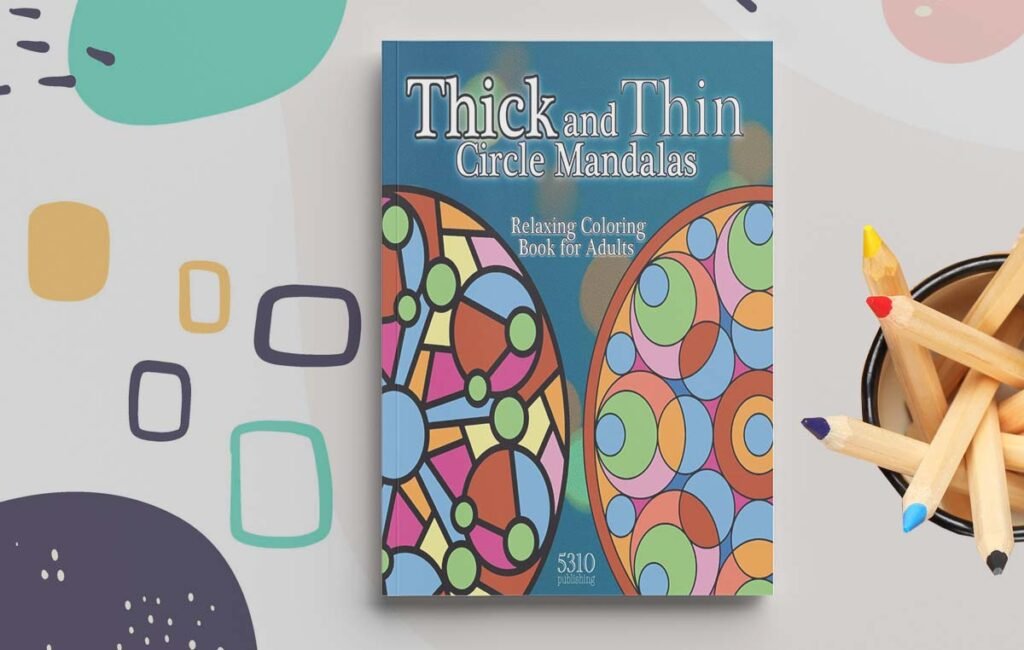 Take a breather by getting yourself a copy of this adult coloring book! The pages inside involve mandala patterns ranging from easy to medium, allowing you to color according to your skill level or preference. Like how circles evoke feelings of calmness and safety, this book aims to elicit the same sensation through the coloring process you'll undergo. Enjoy filling each page with your favorite colors and let your worries fade as time goes by.
Circle Coloring Pages and Coloring Books Conclusion
Delight in our compilation of Circle Coloring Books and Pages! It's a selection perfect for everyone, whether you're someone looking for an activity to do during your leisure time or whenever boredom strikes. The diverse range of options will give you enough to choose from, so download your favorite once you've spotted one!
We also have a collection of Bowser coloring pages that you can check if you are looking for other coloring pages to try.